A New Adventure and the Great Outdoors at Siena Lakes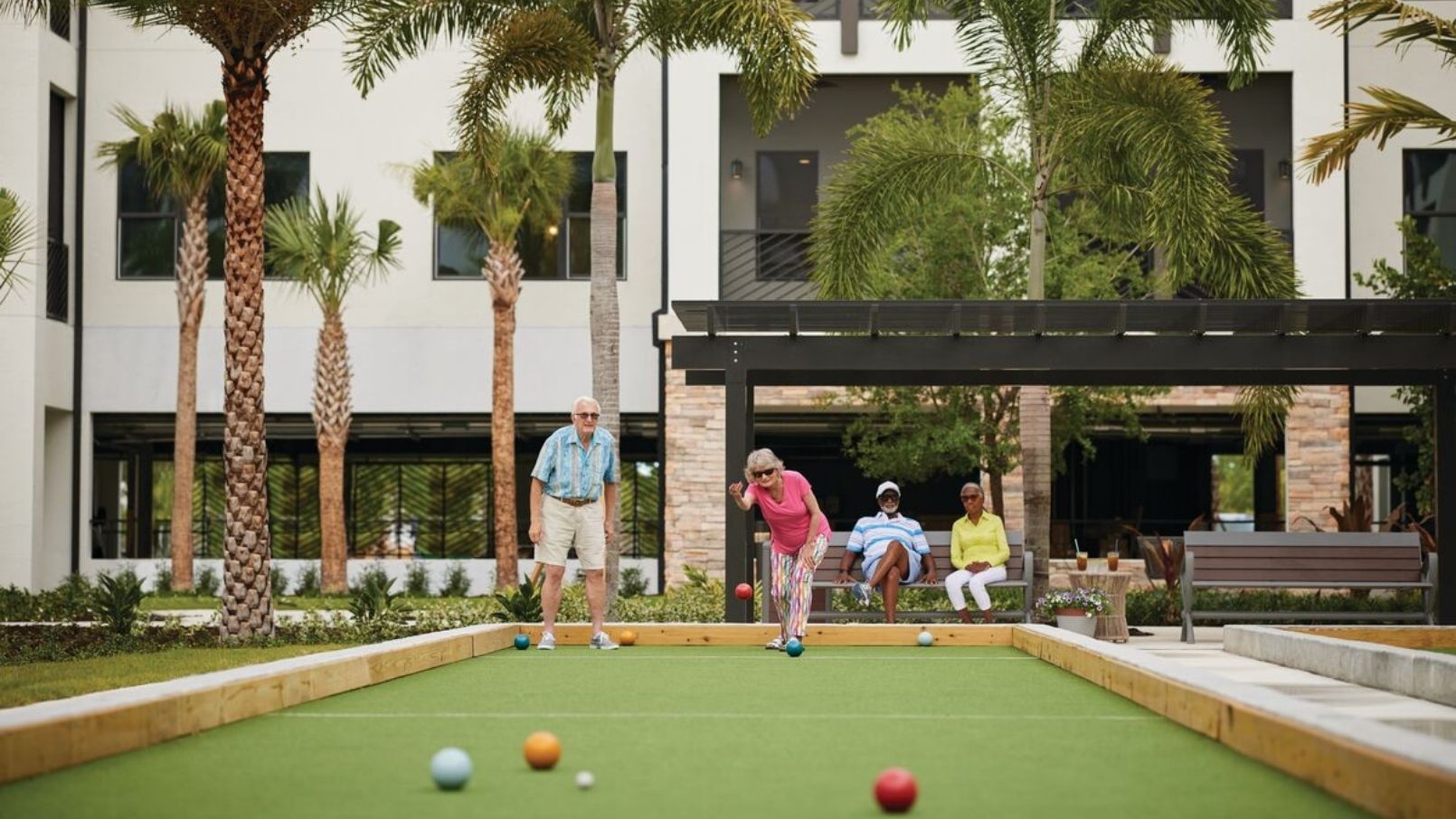 Resident Services Manager Craig Ellsworth is excited to be working at Siena Lakes, a continuing care retirement community managed by Erickson Senior Living. Having worked at Erickson for seven years now, Ellsworth transferred from Wind Crest, another Erickson community in Colorado. But it's not just because of the balmy weather. "It's the adventure of starting something new and having the opportunity to create and inspire a new community and infuse it with the Erickson culture— that's why I came to Siena Lakes," says Ellsworth. "This is a brand-new community. So it's a once-in-a-lifetime event."
Creating the culture
Ellsworth will be overseeing everything related to supporting residents in their social engagements and their fitness. "We collaborate with residents in creating the culture at Siena Lakes. Resident services helps in all transitions of care as well and provides support and resources for residents," explains Ellsworth. Part of this is all the outdoor activities. "What we've created for our residents is resort-style living that is full of life and engaging in a vibrant lifestyle," says Ellsworth. "They lead very active lifestyles. They're engaged in the cultural life of Naples." In addition to attending local events like the symphony and others in the arts community, Ellsworth says that a lot of residents are involved in giving back to the community—such as helping with food banks and feeding the homeless. "When they're not enjoying culture or giving back to the community, our residents are so active—they may be out golfing, playing tennis or pickleball, or walking," he says. "Our community is great for walking."
Enjoying the great outdoors
Residents have countless options for enjoying the outdoors at Siena Lakes. According to Ellsworth, one of the reasons that the community is so special is because it can provide great outdoor activities all year round. In addition, he notes, "Siena Lakes sits on 30 acres, and the entire perimeter has walkways as well as a private road. We have four lakes and beautiful, lush gardens. We have water features and courtyards, water fountains and waterfalls," says Ellsworth. "A lot of residents will be using the outdoor area to be doing their morning or early evening walks. The ones with pets will frequent our dog park as well."
A place for sailboats
Even before the community opened, Ellsworth said that they already had a club that residents started—it's the Siena Lakes Sailboat Club, and members already asked to use one of the lakes for their sailboats. As for other outdoor activities on campus, residents can do outdoor yoga or outdoor stretching classes. In addition to walking through the community, they can also bike around it. "They can also grab something to eat outside at Stoney's Bar and Grill, which overlooks the pool area," says Ellsworth. "So, they can get something to eat for lunch or dinner, eat on the poolside patio, and then use the pool area." For the times when residents want to explore nearby outdoor activities, Ellsworth says that there are a number of parks nearby with walking trails. And the beach is just minutes away, if they want to get their feet in some sand.
On-demand fitness
 Although this isn't an outdoor activity, Ellsworth says that another first in Erickson Senior Living communities is the Wellbeats program that Siena Lakes offers. "We're piloting it here. It's an on-demand virtual fitness program. A resident can sign up for their own account and access more than 700 different workout programs in categories like aerobics, stretching, and weight training," says Ellsworth. "They can access it through their desktop, laptop, or tablets and stay engaged in fitness even if they don't go to the fitness center." Besides all these amenities, there's another reason that Ellsworth loves Siena Lakes. "For me, one of the draws to Naples was that it has a very small-town feel. Even though the population has been growing, it still has a small-town feel, where everyone knows each other," says Ellsworth. "At Siena Lakes, we're creating a culture where you are known here, you belong here, and staff and residents interact with one another on an ongoing basis—so that we create one large happy family that happens to be under one roof. Part of the draw for me is really that connection, the personal connection with the residents."
 The first step to enjoying maintenance-free retirement living at Siena Lakes is to request a brochure.  
Back