Naples Couple Looking Forward to a Maintenance-Free Lifestyle at Siena Lakes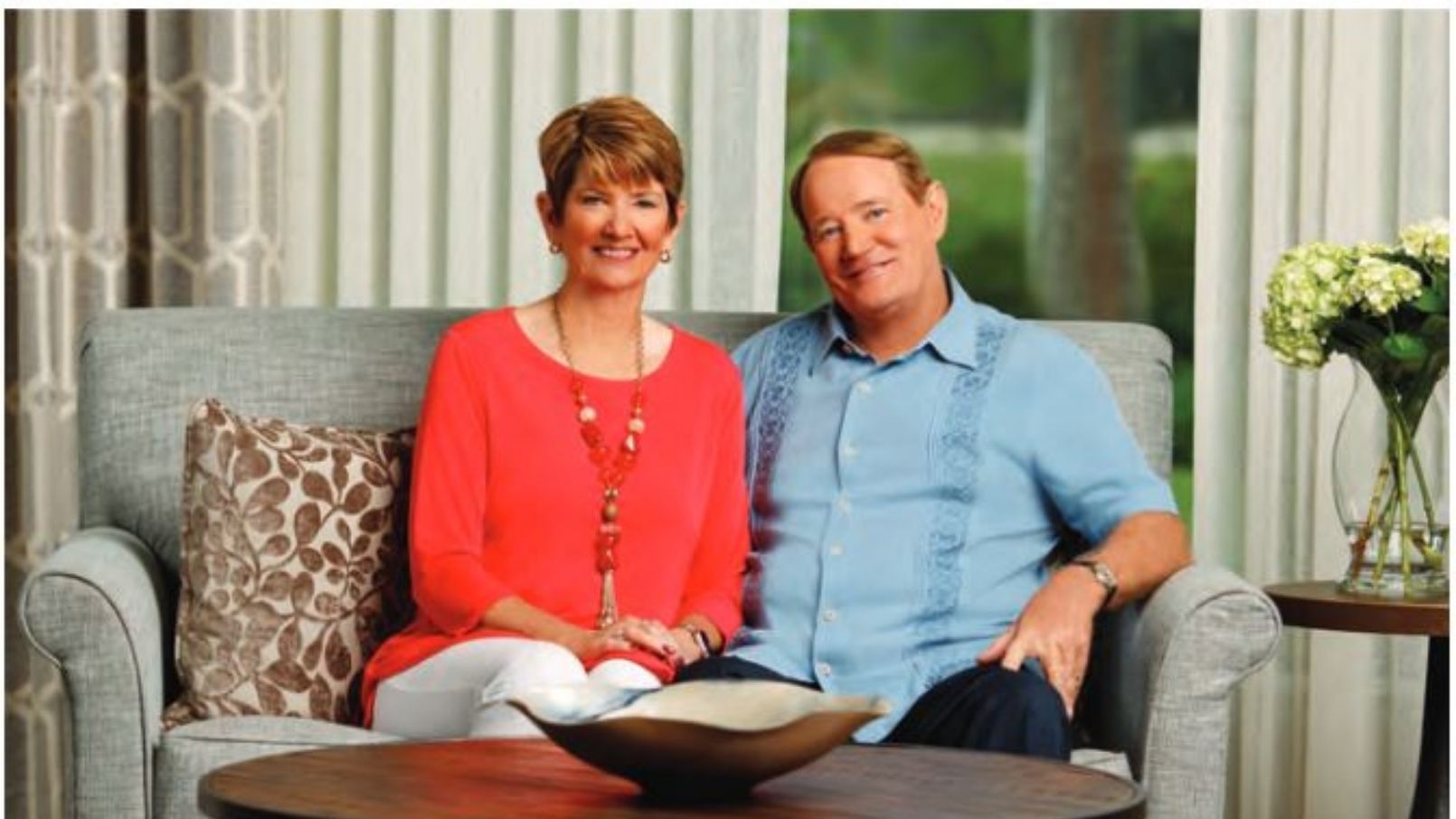 Sometimes life is just truly serendipitous.  That's what happened for Don and Sharon Higgins when they decided to look for a retirement community.
"We'd been in our previous home for about 12 years, so we were kind of ready for a move—some-thing different, something new," says Don.
They had explored some continuing care retirement communities (CCRCs), but they hadn't quite found what they were looking for.  Soon after, they received a brochure in the mail about Siena Lakes, the Erickson Senior Living-managed community opening soon in Naples, Fla.
"We thought, 'Well, this looks interesting,'" says Sharon. The brochure invited Don and Sharon to a meeting to learn more about the community. They went and were really impressed. Shortly after, they met privately with a salesperson and that was all they needed.
What was the tipping point? The Higgins's liked that you don't pay for medical care unless you need it.
"Another place we'd been looking at, it required you to pay for your medical from day one when you moved it," says Sharon. "In our case, we're lucky because we have long-term medical insurance. We thought that we don't want to start paying for [something] we're not using and may never use. Why pay for something you might not even use?"
Better value
There are other reasons, though, why they chose Siena Lakes. "When we looked at other CCRCs, and we looked at the value we felt we were getting at Siena Lakes versus what we would be paying at the other [communities]—it's a better value," says Don.
Sharon and Don are looking forward to moving into their new apartment home. They selected the Passerella floor plan, which includes two bedrooms, two and a half baths with a den and lanai. They'll be on the top floor and are thrilled.
"We liked the square footage, we liked the layout, and we liked the view," says Don. The buildings throughout the community will be connected, so if the weather is bad, residents don't have to worry about it. "We have access to all the facilities without going outside. It's a bonus that we learned about later on."
Sharon says while they are both in their early 70s and in good shape, if they ever do need medical care or assistance, they can get it right there at Siena Lakes. Don agrees; he's relieved they have health care at the ready if they need it.
"That's a comfortable feeling. You don't have to feel like you're going to be putting your family in a position where they have to take care of you," says Don. "We have a small family, one son. We didn't want that burden to be on him in the event, as we get older, something happens with us, and he feels responsible he's got to take care of us."
Easy to travel
In addition, by living at Siena Lakes, when they want to travel, Don adds, they don't have to worry about having anything to take care of, as they would with a house. They can just pack up and go. And Sharon loves the extensive meal options because she won't have to cook as much.
"That was a big draw for me," she says while laughing. But it's also about the convenience of dining—with a number of restaurants to choose from, they can change up their options. When speaking about the amenities, they're looking forward to using the fitness center. Sharon, who is a big card player, already knows a number of people who will also be living at Siena Lakes, and they're talking about starting a canasta group.
"We feel moving to Siena Lakes is like moving to a resort that provides all the amenities to enjoy and keep you young at heart. In addition, it has the medical facilities your health needs as you go through the normal aging process," says Don. Without a home to take care of, he says, "It makes your life a lot less stressful."
One more piece of serendipity: although they didn't know it when they reserved their apartment home, Sharon and Don found out that two of their best friends are also going to be their next-door neighbors. Same building, same floor, same type of apartment.
Some things truly are meant to be.
Written by Michele Wojciechowski
Back