Meet David Gearing, Associate Executive Director, at Siena Lakes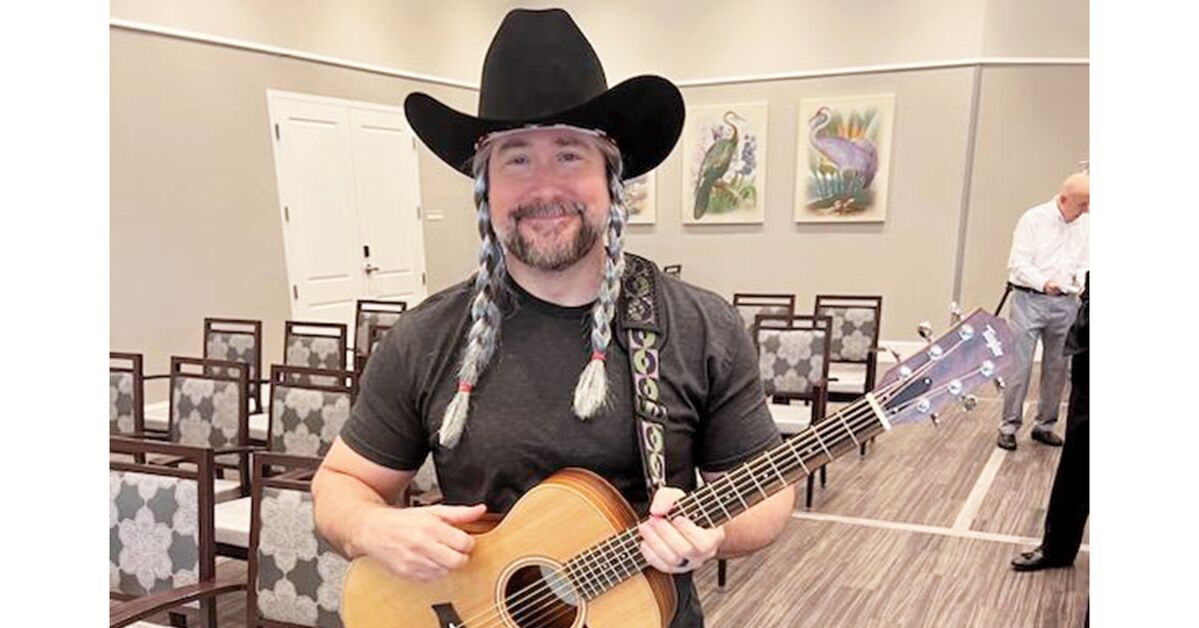 While David Gearing was working as the director of continuing care at Charlestown, an Erickson Senior Living community in Catonsville, Md., he was offered the associate executive director position at Siena Lakes, a brand-new community that was coming to Naples, Fla.
He was excited to take on this new role, knowing that it would be an opportunity to work with different people and "pioneer" residents as they build the community from the ground up.
Relocating from Maryland to Florida was a big move, but because Erickson Senior Living encourages its employees to take on new challenges, Gearing's coworkers were so helpful every step of the way. 
"I felt supported by everyone," says Gearing. "I couldn't have made this leap of faith with my family if it weren't for them."
Gearing, his wife Marlene, and their children--Dani (13) and PJ (8)--are now settled in and enjoying their new life together. 
A foundation in health care
Gearing served as Charlestown's continuing care director for six years, but that role wasn't his foray into the continuing care retirement community. In fact, he had worked there in another capacity years before.
After earning a degree in kinesiology from the University of Maryland, College Park, Gearing went back to school at a local college to become a physical therapy assistant. During one of his clinical rotations, he worked in the outpatient program at Charlestown.
Wanting to gain some other experience, he then obtained his license as a nursing home administrator and operated nursing facilities for different companies. But, he soon realized that his ultimate career path lay elsewhere.
"Little did I know that my career would bring me back, almost 20 years later, to Charlestown," says Gearing, with a laugh.
He heard about the open position for an assistant administrator in continuing care at Charlestown. After doing some research, he decided that the position and Erickson Senior Living was a perfect fit, granting him the opportunity to work with dedicated coworkers and pursue his passion for supporting seniors.
"The welcoming culture and stability of Erickson Senior Living was exactly what I was looking for," says Gearing. "It seemed like a forward-thinking company, and I wanted to be a part of it."
Making a difference
Now, in his role as associate executive director, Gearing says that the relationships he's building with teammates and residents is the best part of his job.
 "I interact with residents every day, which means that I can have a real impact on their lives," says Gearing. "I joke with Mike McCormick, our executive director, that I can't go from one place to another without having five or six wonderful conversations along the way. That's reflective of the culture we have. Our residents are very comfortable with us, and we're very comfortable with them."
Gearing adds that if a resident brings some concerns to his attention, he is more than happy to address them in a timely manner. 
"They let us know what's on their minds. It can be formally, while the Resident Advisory Council is sitting down together, or informally, as they catch us walking through the community," he explains.
That resident-centered service is what makes Erickson Senior Living communities stand out in the market--and what Gearing strives to maintain as the community continues to evolve and grow.
"Our willingness to listen is one of the things they especially appreciate and love about living here," he adds. "Plus, we have beautiful buildings, beautiful accoutrements, and beautiful décor! But, at the end of the day, it's the service that shines."
Work and play
When he's not working, Gearing enjoys spending time with family, taking advantage of everything Naples has to offer. He also makes time for strength training, lifting free weights three times a week.
"I'm a longtime guitar player too. I played in a band called The Citizens during and after college," he adds. Recently, Gearing shared his talent with residents and coworkers at Siena Lakes.
In December, Gearing, dressed like Willie Nelson, joined a resident, dressed as Julio Iglesias, in a rendition of "To All the Girls I've Loved Before" as part of the Follies show. In a previous Follies show, he sang solo, performing "Rosanna" by the band Toto.
Whether at work or on stage, it's clear that Gearing loves interacting with everyone at Siena Lakes. "When I engage with our residents, it's just so much fun!"
To learn more about affordable, independent senior living at Siena Lakes, request your free brochure to get the scoop on amenities, floor plans, and so much more.
Back