Becky Simmons Talks About Her Move to Siena Lakes--Before and After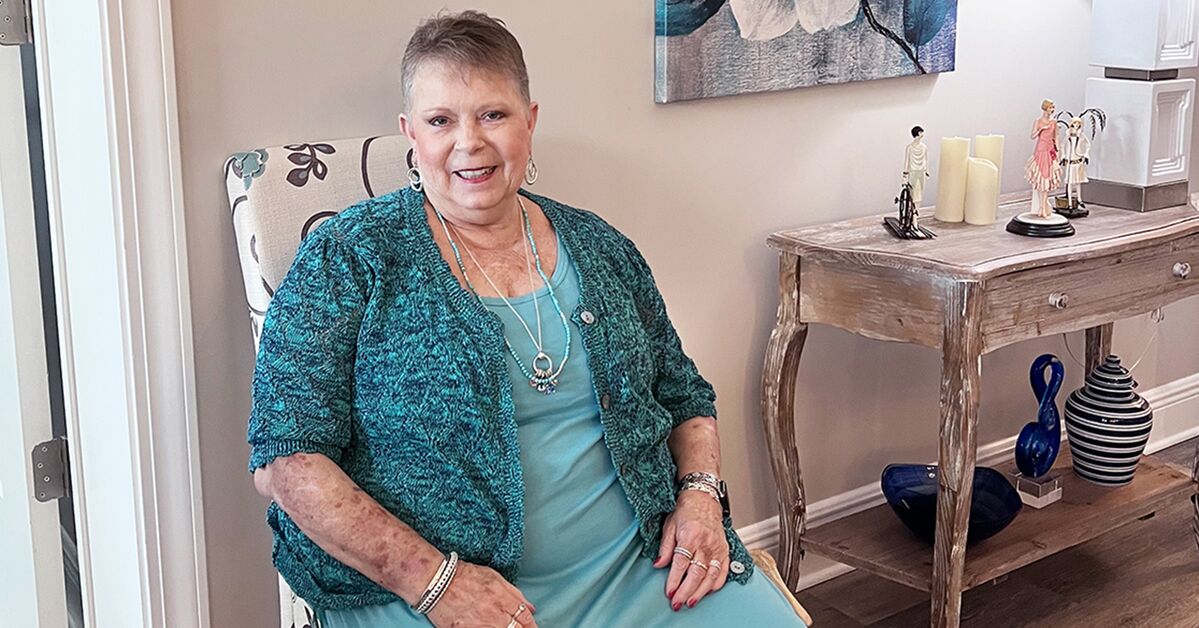 What's it like, moving to Siena Lakes, the Erickson Senior Living community in Naples, Fla.? We spoke to new resident Becky Simmons before and after she made the move.
When Siena Lakes was under construction, Becky and her husband Rick visited the sales office to learn more about the community.
"We were thinking about moving because we needed to go somewhere that was easier for us," explains Becky. "We looked at floor plans of apartment homes and found one we liked."
Sold on the idea of embracing a vibrant, active lifestyle at Siena Lakes, the couple went back to the community--a number of other times--to ask additional questions and get more information from the sales team.
Change of plans
However, before they had a chance to move forward with their desired floor plan design, Rick unfortunately passed away.
Even though the move was supposed to be for the two of them, Becky kept thinking about starting a new chapter at Siena Lakes. Plus, their big house was becoming too much to handle on her own.
One day, while she was looking at the floor plan layouts they had perused together, Becky's eye was drawn to a particular design. It was the one that she and Rick had chosen.
"I finally thought, 'I'm going to do it!'" she recalls.
After reaching out to Sales Director Suzy McAllister, Becky returned to the sales office once more and reserved the Palma, a two-bedroom, two-and-a-half-bath apartment home with a den. "I'm just thrilled with the layout," says Becky.
A quick house sale
Becky's house sold quickly--in a little more than a day.
The parents of her church's pastor were looking to move from New Jersey to Florida, so they reached out to her. "I said, 'Sure! Come on over!'" Becky says. They saw the house on a Friday, and she received a call on Sunday saying that they wanted to buy it.
The new owners let Becky live in the house until her apartment home was ready, which she greatly appreciated. During that time, she had some last-minute maintenance and updates done to the place.
Between $1,000 to fix the pool, nearly $100 to fix a screen, and then having to replace her broken air conditioning unit, Becky was more than ready to move to Siena Lakes. It's not surprising that she was most looking forward to Siena Lakes' maintenance-free lifestyle.
"At Siena Lakes, if something is wrong, I can just call [general services]! I won't have to find somebody to come and fix it," Becky says.
Starting a new chapter
Before her move, when asked what else she was looking forward to, convenient care, socialization, and the indoor pool were also at the top of her list.
While attending a meeting on campus, she met Dr. Tom Morris, who works at the community's on-site medical center. Right away, she put in a request to make him her primary care doctor.
"He's a very nice man. If something happens, he will know my background and what's going on with me," she says.
When Becky attended the Vendor Meet & Greet, where future residents meet vendors who provide window treatments, furniture, custom upgrades, and more for the community's apartment homes, she immediately made new friends.
"I am the type of person that won't sit in my apartment home and do nothing. I want to meet people," says Becky. "One lady there said, 'Do you like to play cards?' I told her I do. So right away, we had a connection!"
Settling in
Recently, the Tribune caught up with Becky--less than a week after she moved into her new apartment home.
"My sister is helping me set things up just the way I want. Staff members have already come by to say hello!" she says. Becky's had visits from McAllister and Fitness Manager Gina Muaau, as well as Executive Director Mike McCormick.
Although she hasn't yet visited the pool, Becky spoke with Muaau about what fitness goals she hoped to accomplish there. "She said that it won't be a problem at all," Becky says.
Throughout her move, help has been just a phone call away. When she couldn't figure out how her thermostat worked, "I called maintenance, and they came up and told me how to do it. It's been super here, and I have no complaints!"
Her overall experience with the move? It's exceeded her expectations. "I wanted to meet new people, and I already have. The staff has been great," she says. "I'm enjoying it all!"
To learn more about affordable, independent senior living at Siena Lakes, request your free brochure to get the scoop on amenities, floor plans, and so much more.
Back