Seabrook Voted Best Adult Community for 5th Consecutive Year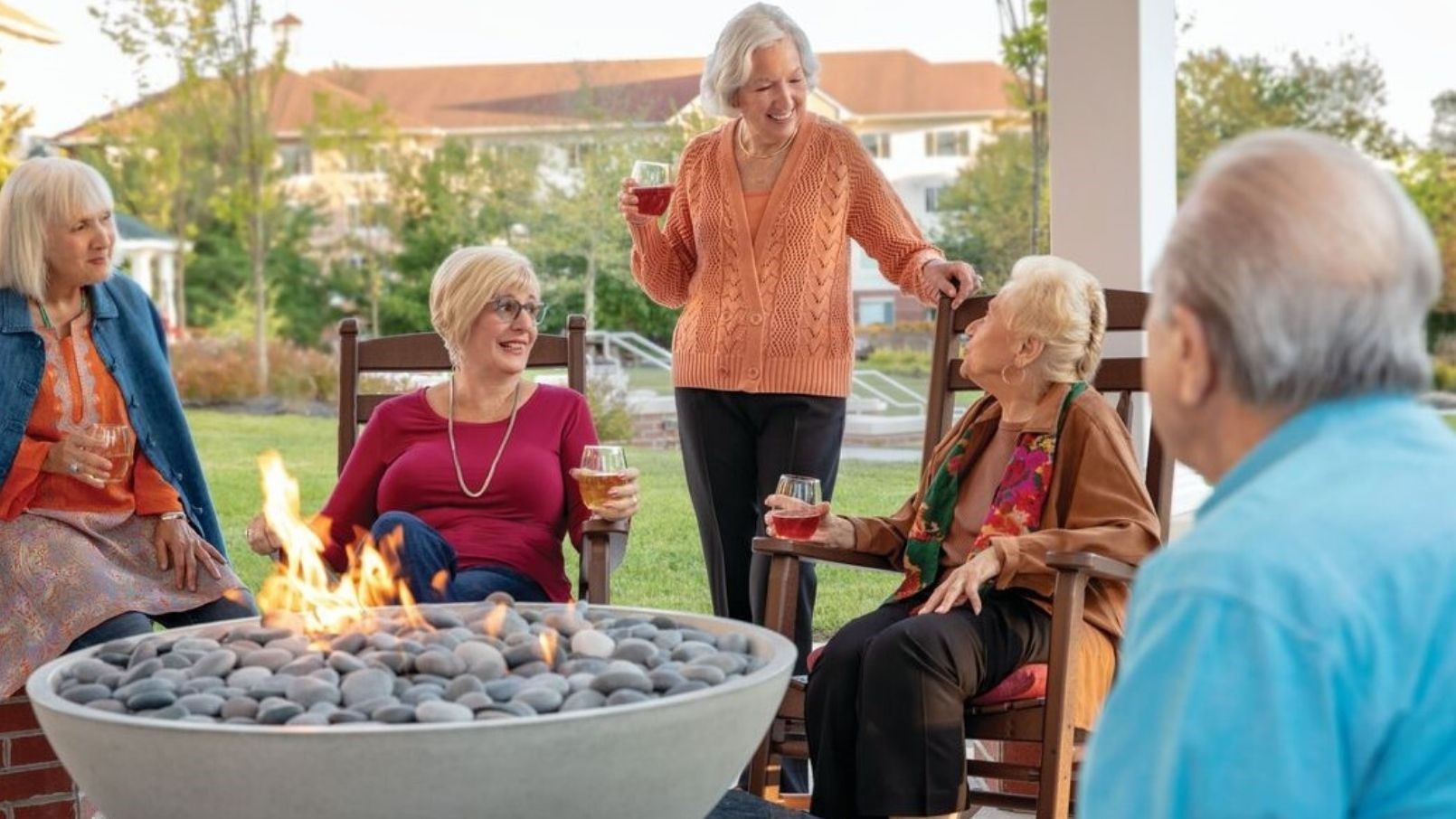 Seabrook, an Erickson Senior Living community in Tinton Falls, New Jersey, won six 2021 Asbury Park Press Community Best of the Best Choice Awards. For the fifth consecutive year, Seabrook was voted Best Adult Community in Monmouth County. In addition, the community won Best Retirement Community, Best Company Culture, Best Overall Leadership, Best Assisted Living Facility, and Best Nursing Home. Seabrook was also a finalist for Best Employee Recognition Program and Best Place to Work. 
"We are thrilled and honored to be recognized by the Monmouth County community for multiple awards this year, including best company culture, best adult community, best assisted living facility, and more," said Executive Director Phil Jean. "At Seabrook, our top priority is creating a community that is an outstanding place to live and work."
"Thank you to our dedicated employees who are committed to making Seabrook a community where residents can enjoy an active, engaging, and maintenance-free lifestyle so they can live life to the fullest," said Jean.
"As a resident, I can attest that Seabrook is the Best of the Best Adult Community in Monmouth County.  I love living at Seabrook because of the friendly residents and caring employees as well as the great partnership between the management team and the Resident Advisory Council," said Lin Kaufer, president of Seabrook's Resident Advisory Council.
Seabrook's beautiful 98-acre campus is located in Tinton Falls, New Jersey. Residents enjoy maintenance-free living in comfortable, stylish apartment homes. The community offers abundant amenities, hundreds of resident-run clubs and activities, on-site restaurants, a state-of-the-art medical center, an all-season pool, on-site bank, CVS store and pharmacy, salons, and a fitness center. If independent living residents ever require additional care, they are able to transition to the community's continuing care neighborhood.
Seabrook employee benefits include tuition reimbursement, 401k, paid time off, comprehensive medical benefits, on-site employee health and wellness centers, employee discount programs, and much more. For more information about Seabrook and Erickson Senior Living careers, visit www.elmjobs.com.
To learn more about vibrant senior living at Seabrook, request a brochure today. 
Back