Seabrook Opens New Memory Care Neighborhood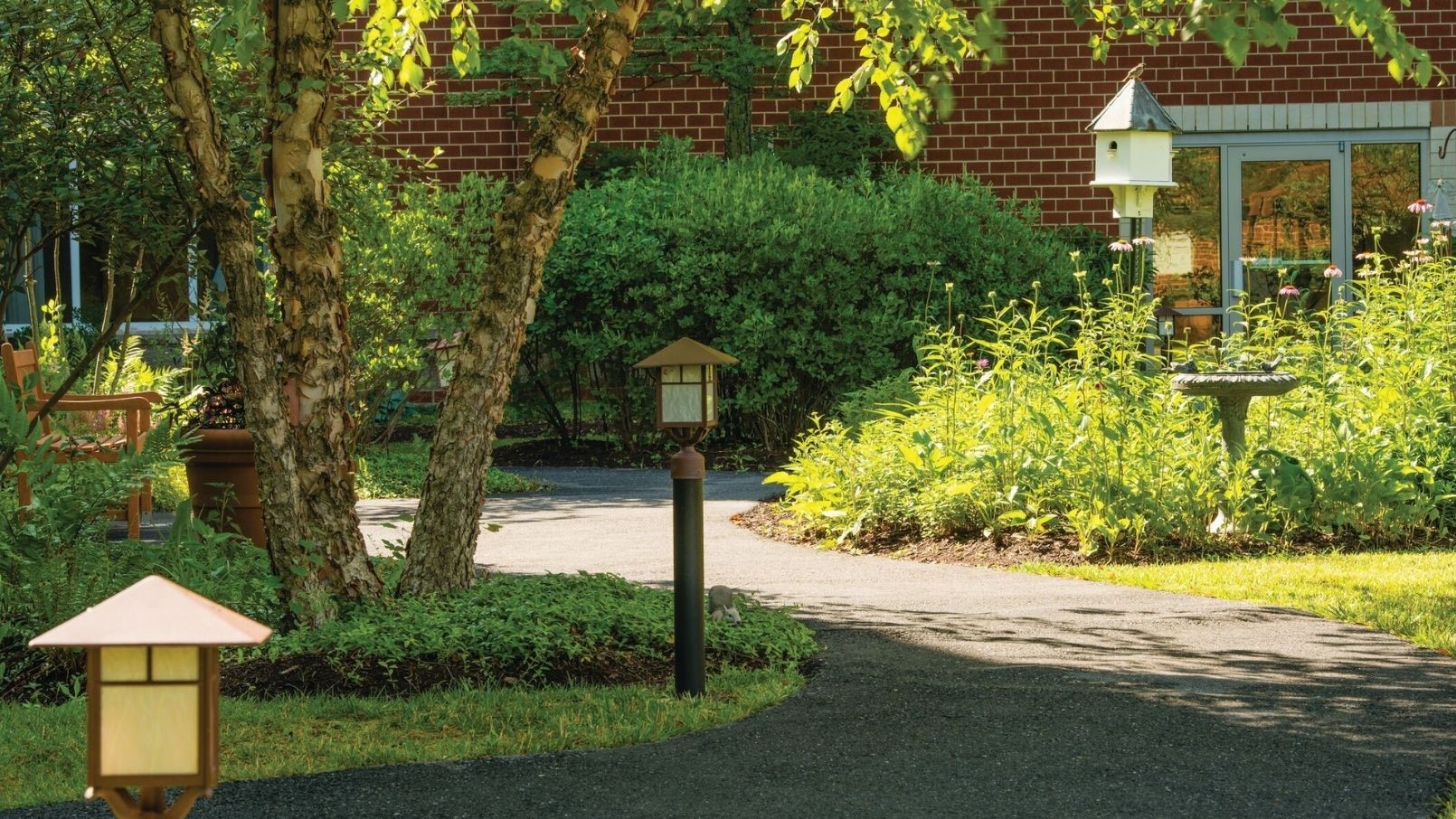 Seabrook, a distinctive Erickson Senior Living-developed and managed community in Tinton Falls, New Jersey, has just opened its new Memory Care Neighborhood. This opening supports the community's lifecycle renovation plan that will further optimize operations and services for current residents and future residents.
In alignment with this lifecycle renewal plan, renovations to further enhance services are now also underway in the Memory Care Neighborhood, which are projected to be complete by the fall of 2021. The same quality care will be offered within the neighborhood and robust programming will continue to support existing and new memory care residents during renovations.
"We are excited to add a memory care neighborhood to our community," said Executive Director Phil Jean. "This much-anticipated project allows us to offer an increased array of person-centered services that helps those we serve achieve optimum health. Our personalized care plans, holistic perspective, fabulous caregivers, and comfortable accommodations reflect a level of individualized service and care that is truly distinct in the New Jersey market."
Seabrook has also added the new Great Lawn with amphitheater to the community's beautiful 98-acre campus and recently completed modern renovations to the Town Square Clubhouse and opened its fourth dining venue, the Essex Pub, in its independent senior living neighborhood
The Seabrook memory care program provides specialized, person-centered care in a safe, comfortable, and nurturing setting. Each memory care resident enjoys the comfort of their own private apartment with a private half-bath. Amenities include a convenient on-site medical center, access to outdoor areas, family-style dining, homelike living room, and purposefully designed activity spaces. A team of compassionate caregivers provides a full range of assistance and care that focuses on and reinforces the unique strengths and preferences of each resident in an environment that feels like home. Staff work with each resident to plan a meaningful day based on their individual interests, habits, and routine. Residents enjoy a range of programming designed to promote independence.
In addition to independent senior living and memory care, Seabrook offers inpatient and outpatient rehabilitation, assisted living, and long-term nursing care. Seabrook's standard of excellence for the provision of health care and commitment to meeting the individual needs of residents is well-known in the senior living marketplace. Most recently, Seabrook continuing care neighborhood earned a high-performing rating by U.S. News & World Report for its short-term rehabilitation services. Seabrook was also voted the "Best Adult Community" by Asbury Park Press readers for four consecutive years. In addition, its continuing care neighborhood was awarded second place as one of the "Best Assisted Living" communities.
Call 732-643-2060 to schedule a personal visit to Continuing Care at Seabrook or request a brochure.
Back