Seabrook Dining Careers offer Advancement Opportunities and More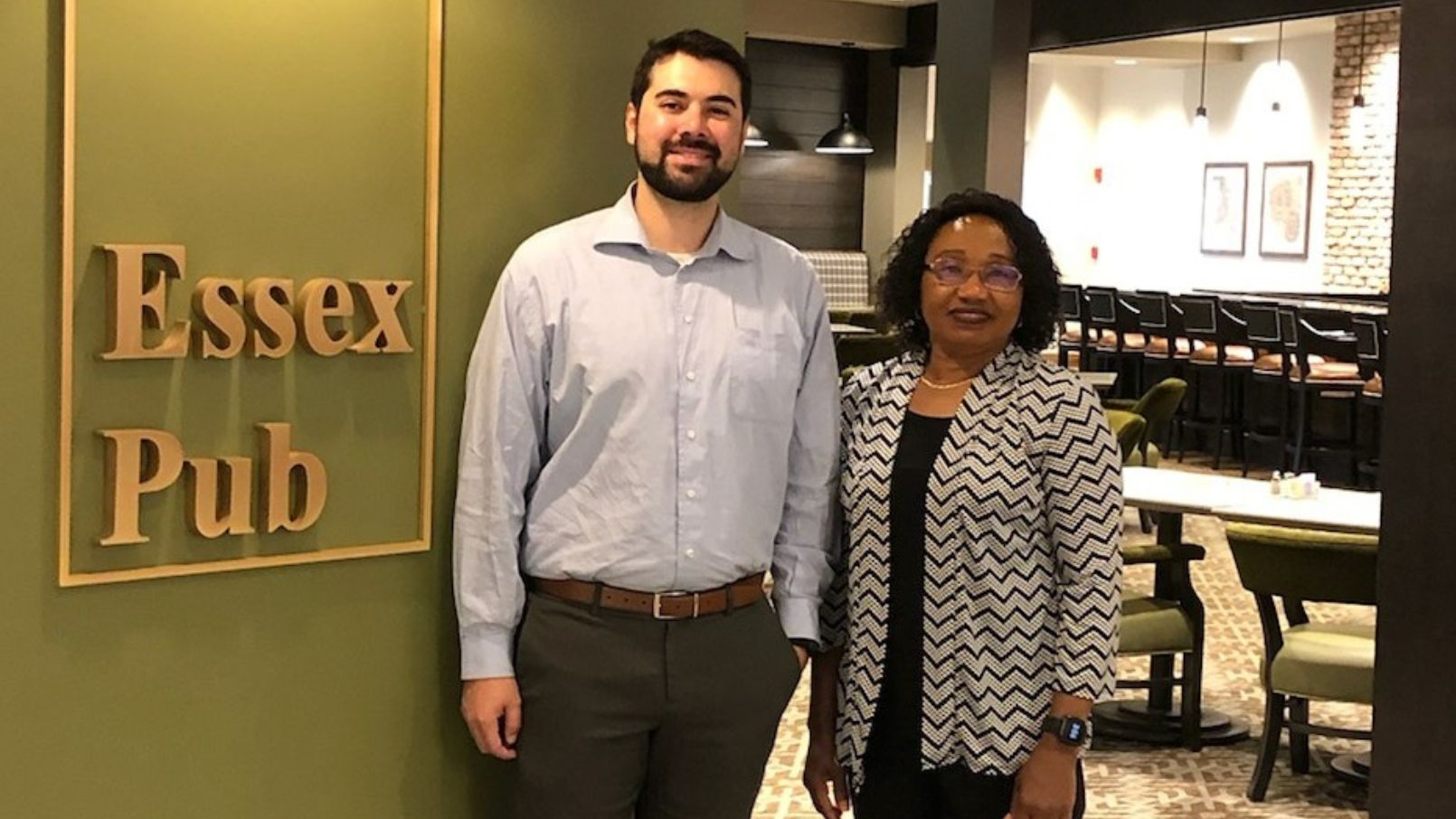 Despite working as a home health aide in pursuit of a nursing career, Beverly Kirsch always had a fondness for food and food service. Thus, the former short-order cook found herself transferring from the continuing care neighborhood to one of the fine dining restaurants at Seabrook, an Erickson Senior Living community in Tinton Falls, New Jersey.
That was the genesis of a 23-year career in dining services, featuring personal growth and advancement to a variety of supervisory positions.  
Kirsch served as an evening supervisor while studying office system technology, another career path she considered. As a result, she earned a promotion to administrative assistant for the dining services director. At the time, she was tasked with organizing and coordinating catering events for the sales department. As Seabrook expanded, she accepted a promotion to catering manager for the newly-created department. She managed events, including weddings, traditional religious meals, coffee hours, and the annual gala. Today, she serves as general manager at the Princeton Restaurant and Essex Pub, located on the same floor in the community's Town Square.
"You can become what you want to become at Seabrook," she says. "Erickson allows you the opportunity to grow and encourages you to grow. This company has made me into who I am today. I am an example of what you can achieve here."
In addition to a more than competitive salary, performance and signing, incentive bonuses, and health insurance coverage that her doctors cite as exceptional, Kirsch notes the endless additional benefits that set Erickson apart. She took advantage of cross-training programs and tuition reimbursement throughout her career to prepare her for the growing responsibilities she assumed in her varied roles.
Brian Wobser, promoted to assistant general manager of the Fireside Restaurant in April, started his career with Seabrook as a student server at 16. He took courses with Erickson University, a comprehensive educational program for employees, including host training, administrative supervision training, and working with residents. There's also the Rouxbe Program, an Erickson-developed culinary training program that provides online and practicum components incorporating food prep and creation with company practice standards. Also, a cooperative relationship with the Asbury Park Culinary School, industry certification programs, internal mentoring, and a scholarship program for college students.
"They definitely set you up to succeed," he says.
More than 130 full and part-time dining staff work at Seabrook, from student servers to the executive chef and director of dining services, and as the community continues its food service expansion; more positions will become available. Like Wobser and Kirsch, many staff members have served Erickson and Seabrook for over a decade.
Mary Beth Sheehan, director of dining services, has worked to keep Seabrook competitive. Salaries are adjusted above the market, and special programs like "summer sizzle bonuses" and staff appreciation events keep staff feeling valued. Award and individual development programs allow all employees to grow and succeed with Erickson.
For many, an added plus is working with the community's residents, unlike with a catering company or restaurant, the residents and staff form lasting relationships at Seabrook.
"It's the relationship piece that drives most of us," says Sheehan. "At the end of the day, you feel a sense of accomplishment that you might not get from another career."
Wobser agrees. "I've made tremendous relationships here, not just with staff, but with residents. They all have experiences that you can learn from. You see them daily, and it's good to know that you're making a difference in their lives."
 For more information about career opportunities in senior living, visit Seabrook's careers website.
Back