Seabrook Amenities Attract Residents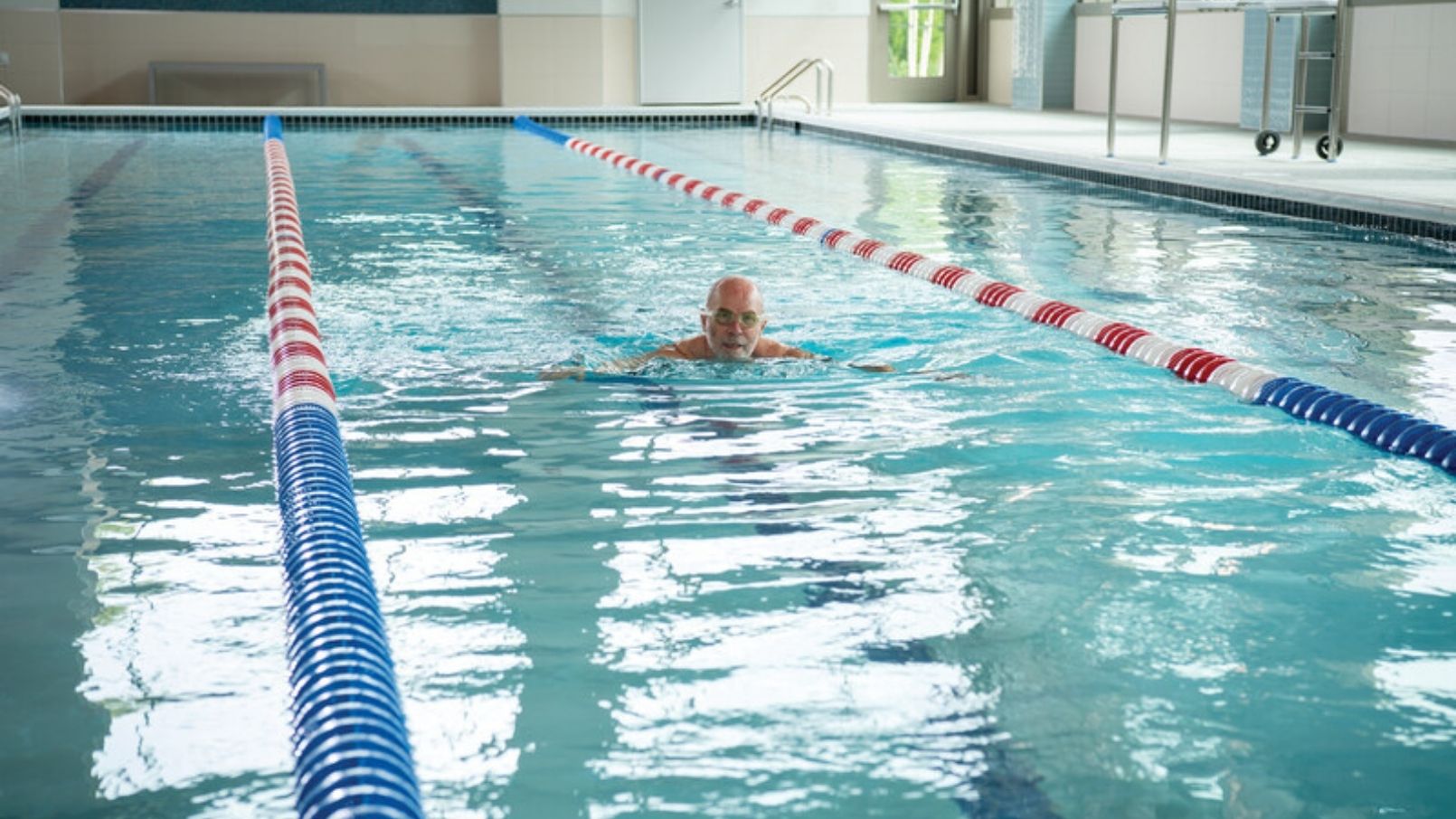 Staying socially connected and active is essential for our well-being. For people who live at Seabrook, an Erickson Living-managed community in Tinton Falls, N.J., a wealth of activities and amenities means they can maximize their enjoyment of their retirement years.
"When you walk around campus, you see so many residents out and about, taking advantage of the facilities and activities that make for such an enriching lifestyle here at Seabrook," says Executive Director Phil Jean. "Seabrook's spirit of community engagement is alive and well with many ways for residents to spend time with wonderful neighbors and be involved in diverse activities and programs on campus."
Jean points to a number of amenities and services that make daily life convenient and hassle-free, such as transportation services, the medical center, pharmacy, and salons. Restaurants, the woodshop, and the fitness and aquatic center are all amenities that residents enjoy having on site. With the essentials and more at their fingertips, residents never even need to leave the community to get what they need and enjoy life.
Picturesque setting
Located just six miles from the Jersey Shore in the Monmouth County neighborhood of Tinton Falls, Seabrook's 98-acre campus offers plenty of green space and settings to enjoy the outdoors. The walking paths and nature trails on campus offer the opportunity to take in the natural beauty and get some exercise and fresh air. When warmer temperatures come around again, residents can get back to work on their golf game at the putting green, or indulge their gardening hobby. When they do venture off campus, beautiful beaches, shopping, dining, and golf courses are all easily accessible.
Getting creative
Residents also find and create their own options to enrich their lives.
"This winter, residents are continuing to enjoy those standby activities held dear, like card games and exercises classes, but they're also finding new and exciting activities as well," says Director of Sales Dan Simms. "With so many clubs and groups at Seabrook, residents are maximizing the opportunities that make for a vibrant lifestyle here."
Simms points to the Ukulele Players, a group that was formed on campus by aspiring musicians who wished to learn a new instrument and those interested in refining their current skills.
"What started as a small Zoom video meeting has now grown into a group of 10-plus residents," says Simms.
Seabrook resident Jo Grazide was instrumental in forming the group and found it to be a much needed outlet for artistic expression. "We hope that the Ukulele Players serve as an example to everyone that life goes on," says Jo. "Through the group, I've gotten to know other residents better, and I'm looking forward to continuing to learn more about everyone's backgrounds and experiences."
Interest in stained glass
Another club that has continued to thrive on campus in recent months is the stained glass group. Seabrook resident Ralph Bumbaca first became interested in stained glass 50 years ago when he saw a station wagon with stained glass windows. He learned how to cut glass and was thrilled to be able to continue his lifelong hobby at Seabrook. The group meets every other week, and Ralph enjoys being able to share his love of this special art form with fellow enthusiasts.
In addition to the stained glass group, Ralph also participates in the veterans group and regularly utilizes the woodshop and the fitness center at Seabrook.
"I really enjoy the camaraderie, and you also learn from others about different ways of doing things," says Ralph of his involvement in campus life.
Ralph also serves as a resident ambassador, meeting with guests who are interested in becoming residents at Seabrook to help them learn more about the community. He and his wife of 68 years, Evelyn, have lived at Seabrook for four years, and they're very happy with their decision.
To learn more about Seabrook's vibrant retirement lifestyle, request a brochure today.   
Back