Residents Enjoy a Vibrant Lifestyle and Unmatched Financial Value at Seabrook
Linda Esterson
September 13, 2023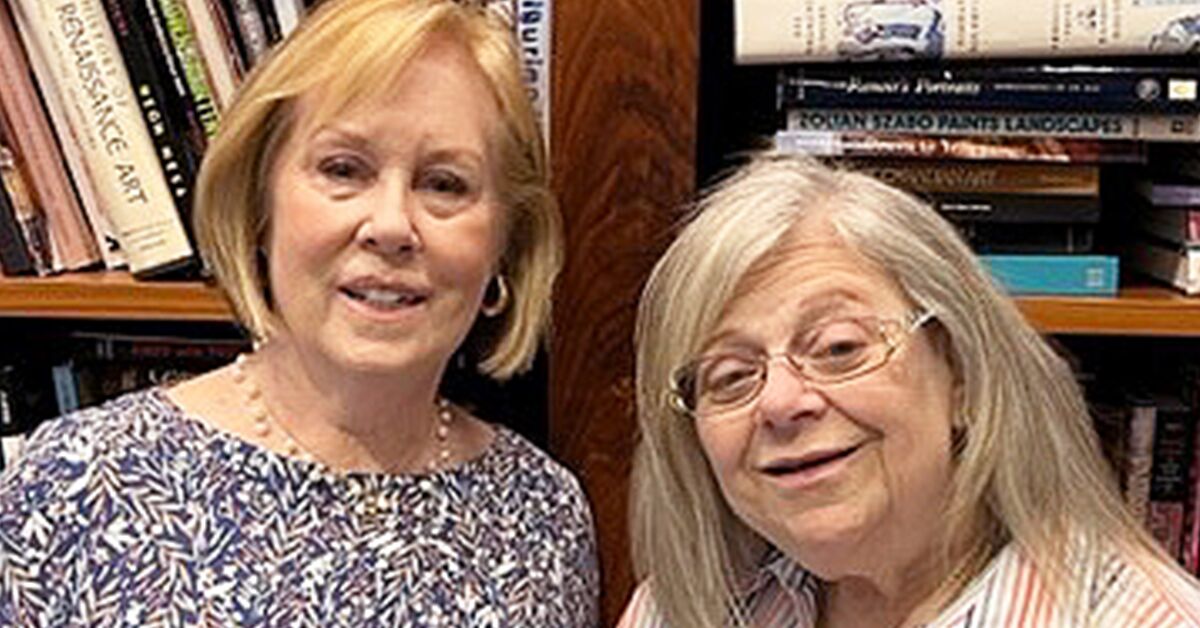 When Lynn Harvey decided to move to a retirement community, she had some key priorities--get excellent value for her money, be close to family, enjoy lots of opportunities to stay active and engaged, and have a streamlined way to manage her budget. 
"I wanted maintenance-free living with all expenses covered in one monthly package," says Lynn, who did her research and realized she could get everything she wanted at Seabrook, an Erickson Senior Living community in Tinton Falls, N.J. 
The community's monthly service package covers heating and air conditioning; all utilities except cell service; maintenance, including repair and replacement of appliances; regularly scheduled transportation; 24-hour security and emergency response; a chosen meal plan at four on-site restaurants; and more.
"Seabrook is a great value that I can cover within my retirement budget," she says. "It was a very wise financial choice to move here!" 
Fiscal responsibility 
Lynn and her neighbors appreciate all the other financial benefits of living at the popular community as well. 
The 90% refundable entrance fee* guarantees that, if or when residents leave the community, their investment will be returned to them or their beneficiaries. 
In addition, Seabrook's Home for Life promise--made possible through the Resident Care Fund, which provides financial assistance to residents who, through no fault of their own, outlive their resources--creates peace of mind for residents and their families. 
"I am pleased that my children don't have to worry about me," Lynn says.
But one of the most valuable--if not the most valuable--financial benefits, according to Sales Director Dan Simms, is predictability. 
"People know exactly what their monthly expenses are going to look like," he explains. "There's also no need for seasonal expenses like lawn care, leaf raking, and snow removal, and unplanned costs like plumbing repairs or appliance replacement are covered. Managing your budget has never been easier."
Peace of mind 
Roslyn "Roz" and Norm Baron also had financial value on their minds when they decided to move to Seabrook six years ago. 
When their house sold for a significant profit, they opted for a larger floor plan than they had originally considered. They also chose a first-floor apartment home so they would have convenient outdoor access to take their rescue dog, Morris, for walks through the community. 
Seabrook's Home for Life promise and continuing care services were significant draws for the Barons. 
"Moving to Seabrook relieved the stress I felt about outliving our money as we age and the worry that we would be a burden to our children," explains Roz, who now serves as the finance chair on the Resident Advisory Council. "It's comforting to know there is assistance, if and when you need it." 
Seabrook residents have access to the on-site, professionally staffed medical center, where they can go for yearly checkups or flu shots, strep tests, and urgent care options as needed. 
And as a continuing care retirement community, Seabrook has additional levels of health care right on campus.  This offers additional peace of mind, especially for couples where one member requires a different living environment. Roz notes that Norm now lives in Seabrook's memory care neighborhood, where she and Morris can visit him every day.
Great value
For many residents, the top-notch amenities, activities, and programs also add to the community's high value. Lynn appreciates the impressive range of activities at Seabrook, from special performances to movies in the auditorium. 
Staying active is easy! Outdoor amenities like the bocce court, miniature golf course, putting green, beautifully landscaped walking paths, and the dog park are always popular. If you prefer to remain indoors, there's classes at the fitness center, open swim at the indoor pool, and activities like line dancing and shuffleboard--not to mention the 100-plus clubs. 
"After moving in, I reflected back to the advice that my grandmother once shared with me when I was a teen," says Lynn. "She told me I should be happy at my permanent address, in my brain and my heart. That's how I feel here. I feel like I have a new beginning."
You've worked hard to save and plan for a financially stable retirement, and Seabrook only makes it easier to enjoy this next exciting chapter.
To learn more about the benefits of moving to this maintenance-free community, request more information today. 
*As per the Residence and Care Agreement.
Back