Residents Enjoy Spending Time in and Around Seabrook
Linda Esterson
October 13, 2023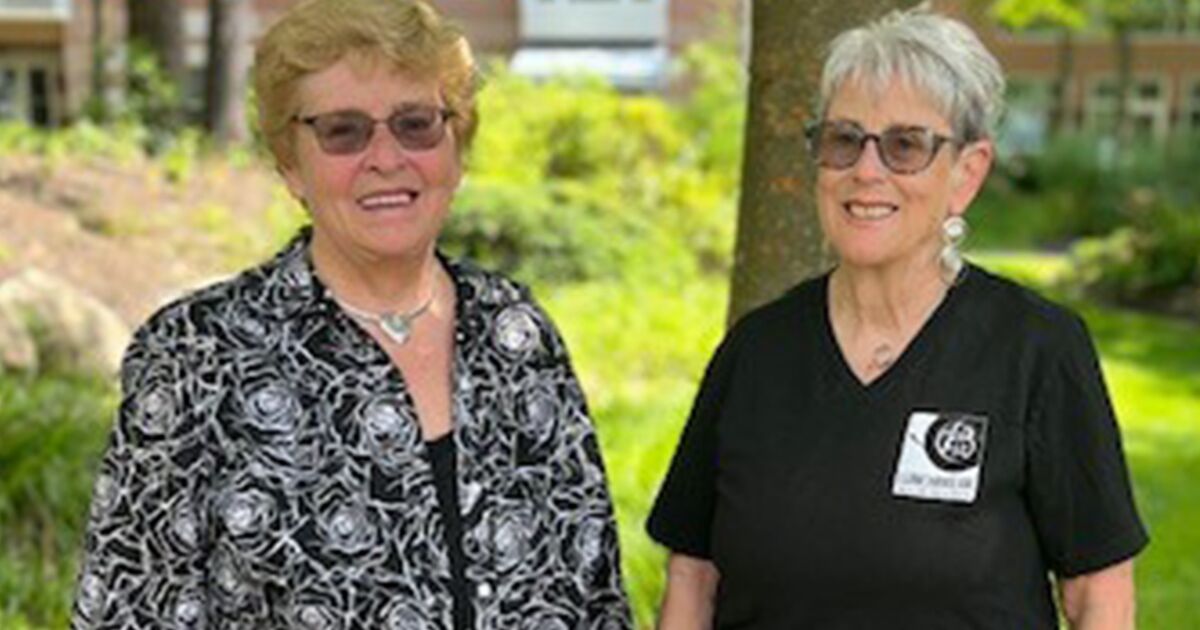 Residents of Seabrook, an Erickson Senior Living community in Tinton Falls, N.J., are booked and busy--both on and off campus. 
For Anita Nixon, staying active by participating in clubs and signing up for volunteer efforts benefits her physical and mental well-being. 
"I believe that as you age, it's imperative to be as active as you possibly can," she says. "Research shows that staying active contributes to a long, fulfilling life."
Luckily, Seabrook offers the best of both worlds to support her lifestyle. Local volunteer and cultural events paired with exciting on-campus happenings keep residents like Anita active and engaged.
Worry-free living
Anita and her husband Bill Sirnack were looking for a retirement community with a vibrant social life when they discovered Seabrook. 
Since moving into their first-floor apartment home, Anita has made the place her own by adding personal touches to their patio. 
"I planted colorful hydrangeas and crepe myrtle bushes, installed birdhouses, and added ornamental sculptures," she says. Although Anita loves tending to her plantings, landscaping is a chore of the past. 
Thanks to Seabrook's worry-free apartment homes, residents like Anita no longer have to stress about lawn care, maintenance, and repairs. Instead, they have more time to pursue their hobbies and interests. 
For Anita, that means playing bridge and mah-jongg with friends and working with the campus Catholic community. She also serves on the Resident Advisory Council's dining committee.
Giving back
With a passion for volunteering, Anita also finds time to help her neighbors and organizations in the greater Monmouth County area.
On campus, she picks up mail and prescriptions--for those who need assistance or are away traveling--and offers transportation for appointments. 
With Seabrook's retired teachers' group, Anita serves as a teaching assistant at nearby Mahala Atchison School, working with students to offer additional academic support. 
"I'm a retired teacher. I cochair the group with Susan Gorsky," notes Anita. "Working with the students is rewarding! We have a number of initiatives on campus, too."
Helping students
The group invites educational leaders to Seabrook, updating residents on local school programs; collects school supplies as well as plastics for Monmouth Regional High School's TREX team; and offers tutoring services to the high school servers who work in the on-site restaurants.
Resident Life Manager Kris Colabella notes that there are many volunteer opportunities that residents can get involved in, whether a few hours once a month or several times a week.
"Many Seabrook residents are committed to giving back and helping others," says Colabella. "They feel fulfilled, volunteering their time and providing support to fellow residents and the local community."
Anita couldn't agree more. "We each have a talent we can share, no matter how small it is. We can all do our part to put a smile on other people's faces," she says. 
Community ties
Like Anita, resident Ellen Bradfield has stayed busy since her move to Seabrook in 2021. 
She joined the ukulele club as a percussionist, plays pickleball, takes fitness classes, and has attended courses through the resident-run Seabrook Active Learners group. She also serves as secretary of Seabrook's philanthropy committee.
"I wanted to take advantage of everything there is to do here," says Ellen, who is also involved in an extensive list of activities outside of Seabrook. 
She commutes to a Brazilian percussion class with Samba New York and is a member of the drum choir at the Unitarian Congregation of Monmouth County. She has delivered hot meals to homebound clients of Lunch Break in nearby Red Bank for the past 16 years. And for the past 20 years, she's joined Rally Cap Sports at a local park each spring to teach tennis to children with disabilities. 
"I'm giving back, but it also keeps me active," says Ellen. "I just want to live the best life I can for the longest I can."
So much to do
Erickson Senior Living communities like Seabrook are redefining retirement living by offering residents an unparalleled lifestyle that combines convenience, opportunity, and the joy of being a part of something greater.
To learn more about the benefits of moving to a community filled with interesting things to do, request more information today. 
Back