Meet Seabrook's Executive Director Jen McNamara
Linda Esterson
November 16, 2022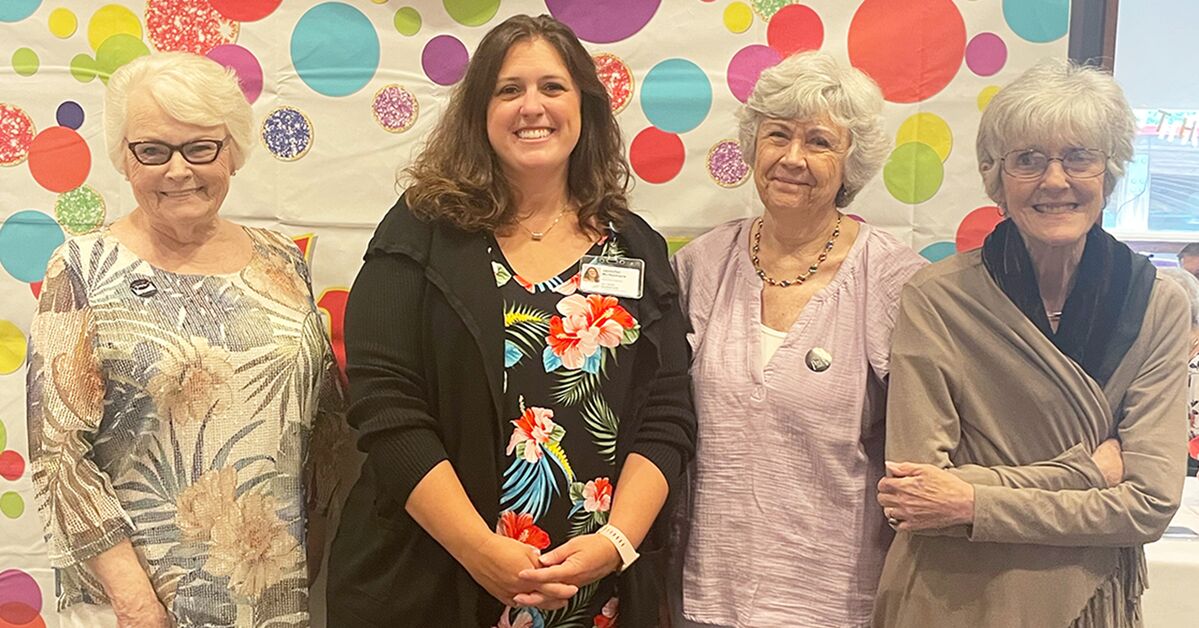 After 19 years in roles of increasing responsibility at Seabrook, an Erickson Senior Living community in Tinton Falls, N.J., Jen McNamara was named executive director in May.
McNamara, who served as associate executive director since 2017, first joined the community as a second-year social work intern through a senior care management program at Rutgers University, where she earned a master's degree in social work.
She still vividly remembers the day she came to Seabrook's campus: "I skipped down the hallway--I was just so excited to be here," she recalls.
Moving up the ranks
Today, McNamara is just as excited about putting her nearly two decades of experience to work in the community's top leadership role.
She progressed from social worker to social work manager, assisting residents and staff at Seabrook--and other Erickson communities--with problem-solving, staffing, and resident life initiatives. McNamara also served as resident life director, overseeing home care. During her time as assistant executive director, she developed skills in business management, budgeting, and marketing, as well as learned essentials related to legal, risk management, and overall operations.
"All of those positions really gave me the well-rounded background I need to successfully serve as Seabrook's executive director," she says.
A focus on people
McNamara thrives on what she calls connectivity--attending events, visiting the dining areas, and being available to meet with residents and employees. Sharing the small moments, she says, is what means the most. It is her mission to know everyone personally and to listen to needs, concerns, and suggestions.
"I truly believe that when you have a strong mission and a strong culture, everything else falls into place," McNamara explains. "Erickson Senior Living continues to evolve and stay at the forefront of the senior living industry. It's been a very diverse 19 years, and I've watched Erickson reimagine senior care and improve the industry's standards. I'm excited to be part of what's really the best in terms of senior care and senior living."
McNamara especially appreciates the opportunity to welcome new residents. She works closely with the Resident Advisory Committee to ensure the community remains in accordance with its core values of respect and caring; diversity, inclusion, and belonging; friendliness and enthusiasm; as well as integrity, responsibility, excellence, and teamwork.
McNamara also takes pride in helping staff members develop their talents and skills, so they may grow into new positions at Seabrook or other Erickson communities, just as she did.
Michael Lloyd is a great example of McNamara's passion for mentorship. Lloyd, Seabrook's previous general services director, has now filled the associate executive director position McNamara vacated.
"Michael has been with Erickson for two years. As soon as you talk with him, you can see that he is a natural fit for Erickson's culture," she says. "He is dedicated to the growth and success of our community. His tremendous skills will aid him in this new role."
Growth and change
It's a busy time to begin overseeing Seabrook, which recently completed a $7 million renovation to the Town Square Clubhouse and embarked on an $8 million upgrade at Village Center.
But it's only natural that McNamara takes the helm of the community where she spent so much time earning her degree.
"This community is my home away from home," she says. "I always joke with the residents that when I started here, I lived at home with my parents. Now, I've got my husband, three kids, and a house--the whole American dream!"
Seabrook's upgrades have made McNamara even more excited for the future--for both her new role and the community. A fifth community restaurant, a tavern-style bar and eatery, is in the planning stage. Open areas will also be expanded to include pool, puzzle, and poker tables.
And currently, the medical center is undergoing a total facelift with upgrades to medical suites. In addition, a new health and well-being center will offer services like massage and acupuncture.
"Seabrook has been the most long-term constant in my life, and it's something that I love very much," adds McNamara. "I feel fulfilled, being a part of the lives of residents and staff."
To learn more about affordable, independent senior living at Seabrook, request your free brochure to get the scoop on amenities, floor plans, and so much more.
Back