Meet Gil Sacramento, New Sales Associate
Kate Streit
January 19, 2022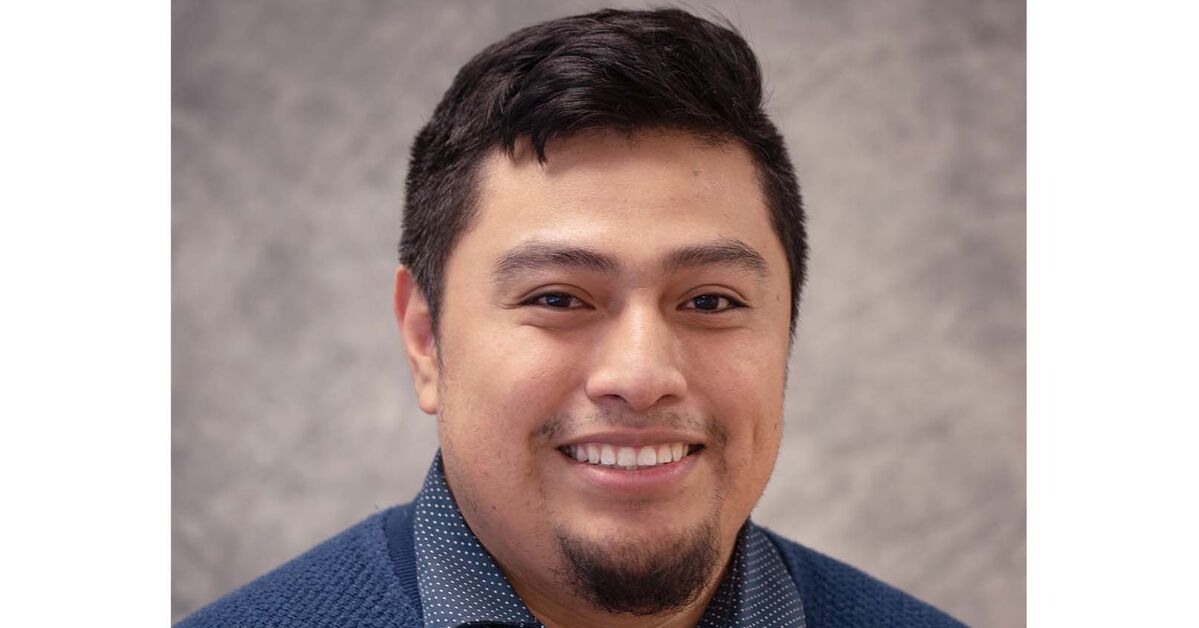 Gil Sacramento is truly a jack of all trades. He has worked as a handyman, in construction, and even put his scooping skills to the test in his family's ice cream truck. His long-standing career at Seabrook, an Erickson Senior Living community in Tinton Falls, N.J., began when he was hired as a painter in 2016.
But no matter where he was employed, Sacramento's passion remained the same: interacting with people. That passion, in addition to his exuberant attitude, naturally led him to his new role as a Seabrook sales associate.
"Hands down, the residents are the best part of my job," he says. "Our residents are some of the smartest and kindest people from around the country—and sometimes, even from around the world. They have so much to share—tons of wisdom that they have accumulated over the years."
Sacramento relishes in each opportunity he gets to sit down with a resident and learn about their life, he says, because he gets invaluable advice every time.
Sense of community
The bond between residents and staff members at Seabrook, seen in the friendly relationships that Sacramento forms with residents, helps to create a strong sense of community.
"One of my favorite parts about working at Seabrook is being a part of the culture that the campus radiates," says Sacramento. "Having coworkers that you consider friends—outside of work—is really refreshing and something you don't find at every workplace. We have such a strong team here that I wouldn't trade for the world."
Room for growth
After starting out as a painter, Sacramento went on to hold a number of positions within Seabrook's general services department, including facilities and maintenance supervisor, facilities coordinator, and general services coordinator. He worked hard to ensure that the continuing care building maintained the highest safety standards possible.
Although his official job duties were centered around the building, Sacramento felt that his daily tasks went deeper—the goal of his work was to uphold residents' satisfaction and serve as part of a larger support system.
"To me, the most important part of my role was to make people laugh and help them forget their troubles," he says.
The most challenging aspect of his current job, Sacramento says, is finding enough time to work on the many projects he's interested in.
"I always want to do more—whether that's staining furniture, volunteering for campus events, or even helping out in the larger community with a fundraiser or toy drive," he says.
Sold on sales
After his first few days at Seabrook in 2016, Sacramento was already interested in transferring to the sales department, where he knew he would succeed in helping new residents make the community their home.
"I really enjoy talking to people and getting to know them on a deeper level," Sacramento explains. "From the moment I started at Seabrook, I was determined to eventually work in sales—no matter how long it took me to get there."
He lent a hand, eagerly and enthusiastically, at sales events and expressed interest in growing in his career at Erickson with the sales department. In late 2021, Sacramento accepted a role as a sales associate at Seabrook, and he is grateful to see his dream realized.
Teamwork in action
Since the first time he picked up a paintbrush, Sacramento continues to bring lots of energy to the community, even in his new role.
"We're so excited to see Gil's positivity and dedication applied to sharing the Seabrook lifestyle with our potential residents," Sales Director Dan Simms.
Sacramento counts himself lucky to have received mentorship and guidance from a number of colleagues throughout his career at Seabrook. "I can't even begin to name everyone who has helped me over the years because the list would go on forever," he says. "It's such a joy to come to work every morning—that's been a crucial component of what I've accomplished at Seabrook."
A bright future
Many of the principles that foster Seabrook's vibrant culture, for residents and staff alike—such as teamwork, excellence, responsibility, and integrity—are similar to the values that Sacramento grew up practicing. Sacramento emphasizes how proud and thankful he is to work somewhere that aligns closely with his own ethics.
"The past five years I've spent at Seabrook have been my favorite, career-wise—and that won't change anytime soon," he says.
If you'd like to learn more about the engaging lifestyle at Seabrook, request a brochure or a visit now!
Back