Fostering Family Ties at Seabrook
Linda Esterson
May 1, 2023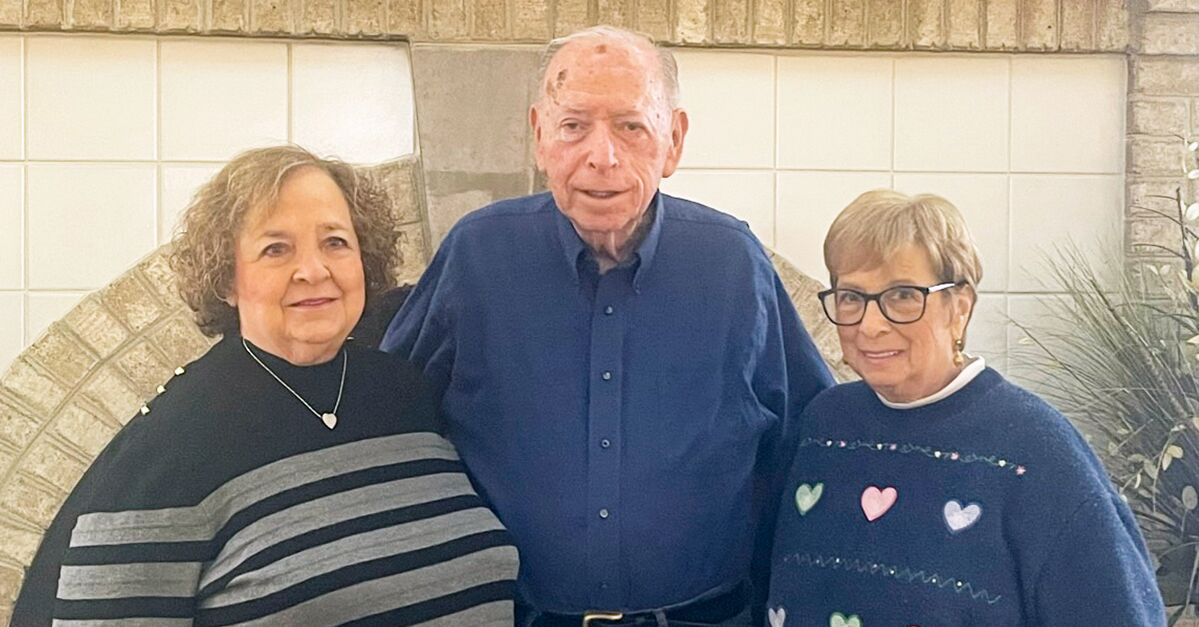 Life couldn't get any better for Susan and Mike Berkowitz, living in a vibrant senior living community with lots of friends and activities - until their family members joined in on the fun.
Susan and Mike moved to Seabrook, an Erickson Senior Living community in Tinton Falls, N.J., in November 2021. Soon after, Susan's sister, Jacqueline "Jacki" Naznitsky, moved in, and then their son's mother-in-law, Mary-Lee Beaton, joined them.
A place for family
Susan and Mike left a Florida retirement community they'd lived in for 21 years, wanting to be closer to their children in New Jersey and Massachusetts.
"We also didn't want to deal with house maintenance anymore," says Mike. "The amenities at Seabrook were a huge plus. We felt good when we visited!"
Susan agrees. "We're so lucky to have found Seabrook, a community with plenty of activities, resources, and opportunities for socialization."
Originally, Jacki had no intention of moving from her single-family house, located about 25 miles away from Seabrook. But, during the pandemic, "I was stuck in my house, alone, for two years. I knew it was time to get involved someplace else," she explains.
Jacki had heard glowing recommendations from friends who lived at Seabrook, particularly about the many activities offered at the community. After Susan and Mike started their research, she considered doing the same.
"I told her, 'If you like it and move there, I'm going to move there too,'" Jacki recalls telling Susan.
So, after the couple moved in, Jacki brought her children along to visit Seabrook.
"I thought it would be wonderful to move there, too, and they agreed!" says Jacki.
Quick connections
Although Susan and Mike were the first to make the move, Mary-Lee was the first to consider Seabrook. Contemplating a move from her house in Pennsylvania, she had visited another Erickson Senior Living community, Lantern Hill, in New Providence, N.J.
"Susan and Mike heard about Seabrook, and the next thing I know, they're there!" she recalls. "And then Jacki was there. I was the one that moved in last."
Mary-Lee, who chose Seabrook to be near Susan, Mike, and Jacki, as well as her children and grandchildren, also felt at home when she visited Seabrook. "Erickson Senior Living communities offer wonderful opportunities for seniors - far more than other places I visited. You can be busy here 24/7!
Dennise Baldwin, sales counselor at Seabrook, notes that residents often encourage family members to move to the community.
"It shows how much they love living here - that they want their relatives to join them and enjoy an engaging lifestyle too," says Baldwin. "The idea of walking down to a restaurant and meeting their family member for a drink or a meal means a lot to them."
She adds, "Plus, family members who are already here have established connections and made friends, so when relatives move in, they can meet new people more quickly!"
All together
Since moving to Seabrook, these tight-knit relatives have made the most of the activities and amenities available to them.
"We downsized, but I feel like I'm living in a mansion," says Mike. "Seabrook has an indoor pool, a billiards room, two cardrooms, a library, four dining rooms, and doctors' offices - all within walking distance. It's amazing, what a place like this offers people."
Having each other close by is an added benefit, agree Susan, Mike, Jacki, and Mary-Lee.
"The best part is that my grandchildren have Uncle Mike here," Jacki notes, with a laugh. "We're all here! The kids don't have to choose who to see on holidays. We've even set up a catered dinner here for the entire family."
Susan adds, "When they come, they see all of us."
"It is pretty great," agrees Mary-Lee. "Now, it's much easier to get the whole family together."
'We love it'
Whether they're enjoying dinner together or assisting each other in "emergencies," like when Mike helped Jacki find a lost book at 11 p.m., these relatives are thankful for the new active, carefree lifestyle they share at Seabrook. 
"We do check up on each other, if we don't happen to see each other for a while," Susan says. "It was my plan not to overwhelm Mary-Lee and Jacki with activities together, but we practically see each other every day! We're going to be here a long time together, and we love it."
To learn more about affordable, independent senior living at Seabrook, request your free brochure to get the scoop on amenities, floor plans, and so much more.
Back