Ensuring a Smooth Move for New Seabrook Residents
Linda Esterson
November 3, 2023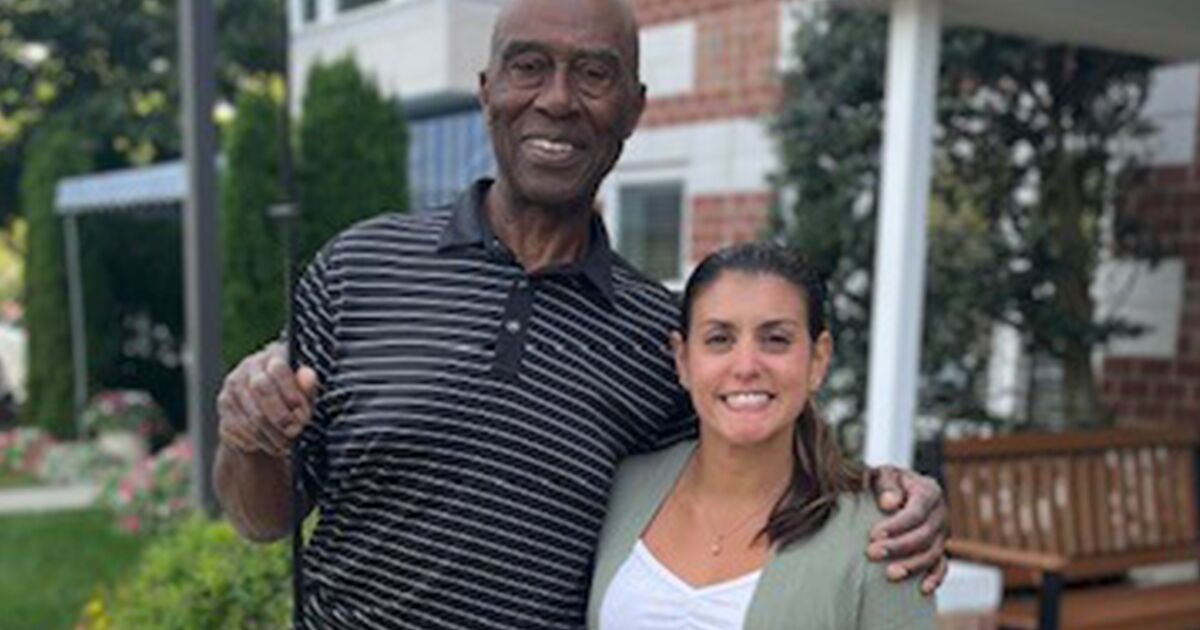 Logan Pemberton was intrigued when he received information in the mail about Seabrook, an Erickson Senior Living community in Tinton Falls, N.J. Wanting to know more, he decided to take a ride from Princeton, N.J., to the shore and visit the community. 
Once there, Logan dined with members of sales team and toured the community. He had a great time, impressed by what he had seen and learned. 
"There was never any pressure and I felt relaxed," he recalls. "I enjoyed the meals and watching the presentations." 
He knew he wanted to move to Seabrook, but after living in a large house with a sprawling two-acre yard for 47 years, he wasn't sure how to approach the process.
Meeting at home
Then he met with Amy Sharpe, Seabrook's planning and moving consultant, and was instantly put at ease. To get to know him and learn more about how he utilized his living space, Sharpe visited Logan at his house. Before long, they had developed a comfortable rapport.
It was during one of her visits that Sharpe discovered Logan's love of fishing. She saw his many fishing rods, reels, and tackleboxes and heard about a trip he was planning to Alaska. 
One of his requests was an apartment home where he could leave early in the morning without disturbing anyone else when the fish were biting. Sharpe shared different floor plans and locations based on his needs, also strategizing on how he could save money to spend on his trip. 
Logan ultimately selected an apartment home on the fifth floor--in close proximity to the elevator for quiet exits.
Help along the way
"I like meeting with prospective residents in their houses to answer any questions they may have," says Sharpe. 
"And if they've already reserved an apartment home at Seabrook, I find out what items they want to bring with them and which items will need a new home."
With this information, she helps future residents determine furniture placement in their apartment homes before they even move in. She also reviews timelines and expectations and walks through the steps of the moving process. 
"For someone who has lived in their house for decades, the moving process is new and often overwhelming. It helps having an experienced professional like me, who has offered guidance for so many moves!" says Sharpe, a tenured sales team member of seven years. "I help streamline everything and make it as effective and efficient as possible for everybody involved."
Going the extra mile
Thanks to lots of planning and support in advance, most moves go off without a hitch. But, just as in life, the unexpected happens sometimes. 
When Logan's movers found his couch too big and unwieldy for the elevator and stairs at the community, Sharpe quickly had a maintenance supervisor take the arms off the sofa and put them back on once the sofa was in place. 
"Amy dedicated so much time and effort to get me in," Logan explains. "She's just been a joy and a pleasure to work with. I can't say enough about how great she's been!" 
To keep the lines of communication open, Sharpe provides residents and their family members with her cell phone number, encouraging them to call or text if they have any questions or concerns. 
"I always tell people that everybody's situation is different--and I've seen it all," she says, with a laugh. "It helps them to know that they are my first priority, and that I am here to support them in whatever they need."
Logan was grateful to see this high level of customer service firsthand. 
"Amy gave me her phone number early in the process so I could always reach her with questions," he recalls. "Being there for me wasn't just a job to her. You don't care how much people know; you care how much they care."
'Just getting started'
Logan moved into his Seabrook apartment home in July, thrilled that the beautiful landscaping in the community is taken care of by someone else--and that he won't have to shovel snow this winter, either. 
He was quickly introduced to his neighbors through a welcome group and soon met even more people when he joined the stained glass and the woodworking groups, just two of the 100-plus clubs at the community. 
Now, he's considering starting a fishing or a golf group with the support of Seabrook's energetic Resident Life team. 
"I'm looking to grow," Logan says. "I feel like I'm just getting started!"
To learn more about senior living at Seabrook, request your free brochure to get the scoop on amenities, floor plans, and so much more.
Back