Enjoying Financial Security at Seabrook
Linda Esterson
April 14, 2022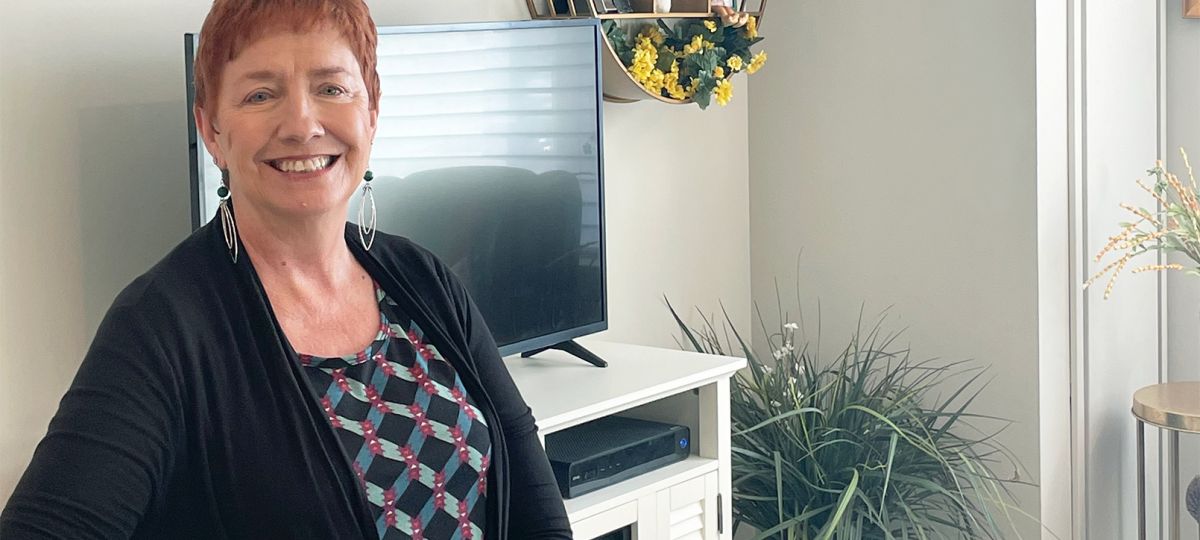 For many seniors, one of the most challenging aspects of retirement is budgeting. Do you have enough money for bills? Can you still afford to dine out regularly? Will you be able to enjoy activities, or will you just be stuck in your house?
Those challenges fade away at Seabrook, an Erickson Senior Living community in Tinton Falls, N.J. The community offers affordable, worry-free living, which eliminates the need to manage bills and follow a budget with limited flexibility. Seabrook's attractive financial structure provides the value of a comprehensive approach to senior living.
Everything you need
Cindy Malmo, who moved to Seabrook in 2018, notes that the community has been compared to a cruise ship - everything you need is right within the community and nearly all amenities are covered as part of the monthly service package.
"I learned that I could go downstairs to get my hair cut, go to the movies every night, have dinner in one of the restaurants, and have shuttles take us to the doctor and to stores," Cindy says. "All that sounded like a really good value for me, with everything included."
She especially appreciates the peace of mind that living at Seabrook provides.
Before moving to the community, Cindy recalls, she fell and broke her shoulder. Her recovery was long and necessitated relying on friends to get to doctors' appointments and physical therapy. After juggling all that was involved during her recuperation, she called Seabrook and asked to join the priority list.
"If I had been at Seabrook during that time, I would be at my apartment home, I could pick up food at one of the restaurants, go to physical therapy, and even go to the pharmacy right on site," Cindy explains. "I would have had access to amenities that I needed, without being so stressed."
Superior financial value
Before making her decision to move, Cindy evaluated her budget by adding up her expenses for mortgage, utilities, appliance repairs, plumbing needs, and regular maintenance. She determined that the affordable monthly service package at Seabrook covered all of her expenses and more, including access to the swimming pool and fitness center, as well as weather-related repairs, 24-hour security, and even changing light bulbs.
It also includes flexible meal plan options that offer residents the opportunity to dine in the community's multiple on-site restaurants.
"When you live here, you don't have that surprise factor of shelling out $5,000 or $10,000 for a new appliance or to fix something that needs repair," says Dan Simms, sales director at Seabrook. "There doesn't have to be that little nest egg put aside for the unknown or even for other major expenses. They are covered in the monthly service package."
The included services allow Cindy to live at Seabrook without worry - and without needing to write so many individual checks each month. "I feel like I've given my daughters a gift because they don't have to worry about me," she says, acknowledging the ease of budgeting and the wide range of amenities.
A 'home for life'
"Home for life" promises that no one will ever be asked to leave Seabrook because of a genuine inability to pay. And with the 90% refundable entrance fee, residents appreciate the security of knowing that a portion of their estate can be returned to their beneficiaries as per the Residence and Care Agreement. In addition, the Resident Care Fund provides assistance to residents who, through no fault of their own, outlive their financial resources.
"This is a home for life," Cindy says. "If you need help, that's here for you. It gives me peace of mind knowing there's financial security - it also gives my children peace of mind."
With financial security assured, residents can concentrate on living a vibrant and worry-free lifestyle.
"The fact that everything is covered and taken care of in each apartment home means that residents can enjoy their retirement doing the things they enjoy most," adds Simms. "Paying bills is not fun. Neither is spending time looking for resources and assistance. What's the dollar value on time that you could be putting elsewhere - to enjoy a club or go out to lunch with friends and neighbors here in the community versus those daunting tasks of repairing and maintaining a house that may no longer meet your needs?"
Invest in your future at Seabrook. From top-notch amenities and activities to affordable, maintenance-free apartment homes, you'll enjoy living your retirement to the fullest. Request more information today!
Back