Enjoying an Active and Vibrant Lifestyle at Seabrook
Linda Esterson
July 11, 2022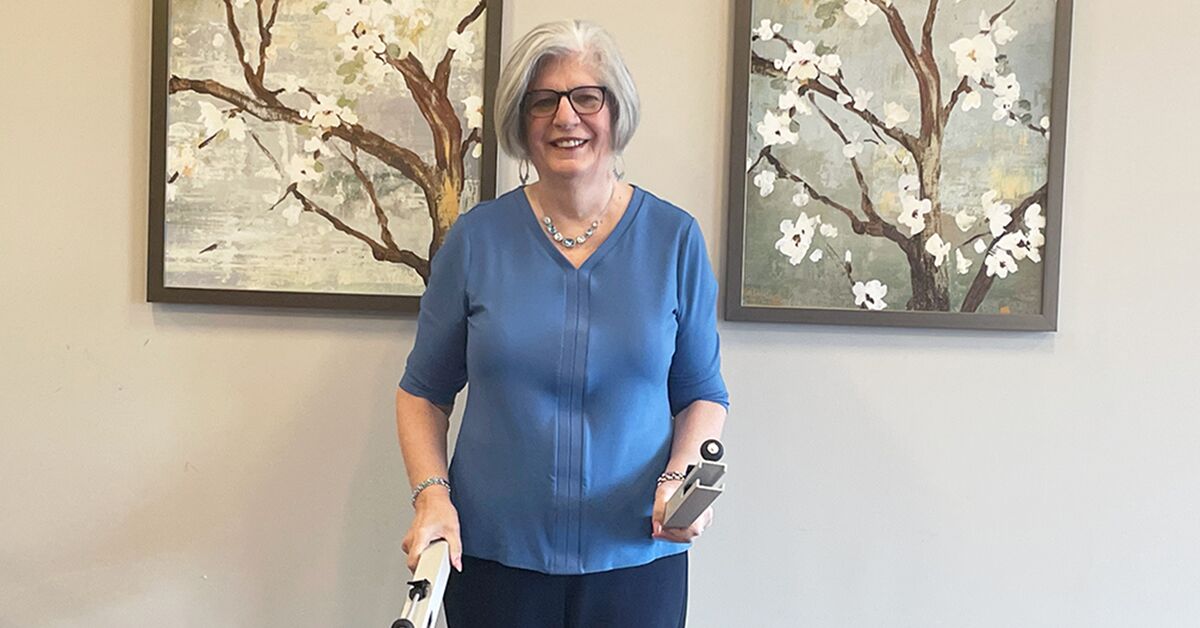 Mack and Barbara O'Neal toured two senior communities before visiting Seabrook, an Erickson Senior Living community in Tinton Falls, N.J., five years ago. One of those communities was isolated away from the shore in a remote area, and the other was too small to meet their needs.
But the third time was the charm. Seabrook had everything they wanted, with its proximity to the Jersey Shore, large population of residents, easy accessibility, and variety of activities and amenities.
"To me, it's about socialization," says Barbara, and hundreds of other Seabrook residents would agree.
A place for socialization
Whether it's participating in clubs and activities, artistic pursuits, or volunteer endeavors that enrich the lives of others, residents can be as social and creative as their imaginations allow. Seabrook features more than 100 groups, clubs, and service organizations, providing plenty of opportunities to get engaged.
From the start, friendships were easy to come by for the O'Neals. "When we moved here, we knew absolutely no one," Barbara recalls. "But within the first week or two, three of our neighbors asked us to dinner." One of the couples share birthdays and an anniversary close to the O'Neals, and now they often celebrate together.
One day, Mack chose to stay in their apartment home for dinner, so Barbara ventured solo to one of the community's on-site restaurants. She was seated with five other women - all of whom remain friends to this day. Together, the group of ladies started a weekly game of rummikub, which Barbara had no prior experience playing. The group quickly grew to 14 people.
"That's how I started to mingle and interact with other residents," she says.
Everywhere she turned, Barbara says, she found another activity of interest. She joined a performing chimes group and was elected president of the community's Protestant Council. She also leads a group that hosts new resident dinners, plays canasta biweekly, and attends a monthly "Barbara Club" for the 30 Barbaras in the community. She's a notary.
"I have this saying," she explains. "I do what I want to do, when I want to do it, if I want to do it. All these activities are socializing, and I like to socialize."
Worry-free living
Barbara's mantra is all thanks to the maintenance-free apartment homes at Seabrook. By claiming their independence from the headaches of homeownership, residents become part of an engaging community that fosters meaningful connections and supports their overall well-being. 
"They build their own schedules and get to do activities with people in the community they enjoy being around," says Seabrook Sales Director Dan Simms. "It helps stimulate their minds and allows them to connect with other people, whether they haven't seen them in a while, are meeting for the first time, or are just being friendly."
To create the perfect retreat from their active day-to-day life at Seabrook, the O'Neals opted to merge two apartment homes into one. They have a spacious master bedroom with a sizeable walk-in closet, and they designed a large kitchen island that comfortably seats six of their loved ones or new friends.
Getting involved
Mike and Susan Berkowitz found a similar experience when they moved to Seabrook last November. Seeking a vibrant, bustling retirement community, the couple visited continuing care retirement communities (CCRCs) in Florida, New Jersey, and Massachusetts. "With around 1,100 apartment homes, Seabrook had everything," Mike says. "I was so excited about it."
Before long, Mike had a packed schedule between playing pickleball, joining card games, attending a Torah study group, and enjoying amenities like the indoor pool and fitness center. He also worked with resident services to create weekly card groups for canasta, poker, and gin rummy.
Through these activities - and more - the couple has developed close friendships. "In just five months, Susan was thrilled to meet such friendly and caring people. As a bonus, she loves not cooking!" Mike says. "Another bonus - Susan's sister moved here too!"
Residents also take advantage of the many amenities and services available to care for their well-being. As a CCRC, Seabrook provides resources that encourage residents to care for their physical, mental, and spiritual health - now and in the future.
In her free time, Barbara says, she often strolls around the community, finds a bench, and sits in the sun while reading. She enjoys the view of the pond and glimpsing turtles, geese, and swans. Mike and a couple of his friends formed a daily walking group, calling themselves "The Three Amigos," among other nicknames.
"The overall health benefits that come with trying new things and getting your body moving is amazing," Simms says. "It definitely helps promote longevity, improves flexibility, and increases mobility. And when you feel better about yourself, whether physically or mentally, that promotes good health."
Mike agrees. "There is always something to do. We laugh and have a good time. That's the key to everything - being happy. Life begins at 62 here at Seabrook Village!"
Invest in your future at Seabrook. From top-notch amenities and activities to affordable, maintenance-free apartment homes, you'll enjoy living your retirement to the fullest. Request more information today!
Back