Design Your Dream Dwelling at Seabrook
Linda Esterson
May 18, 2023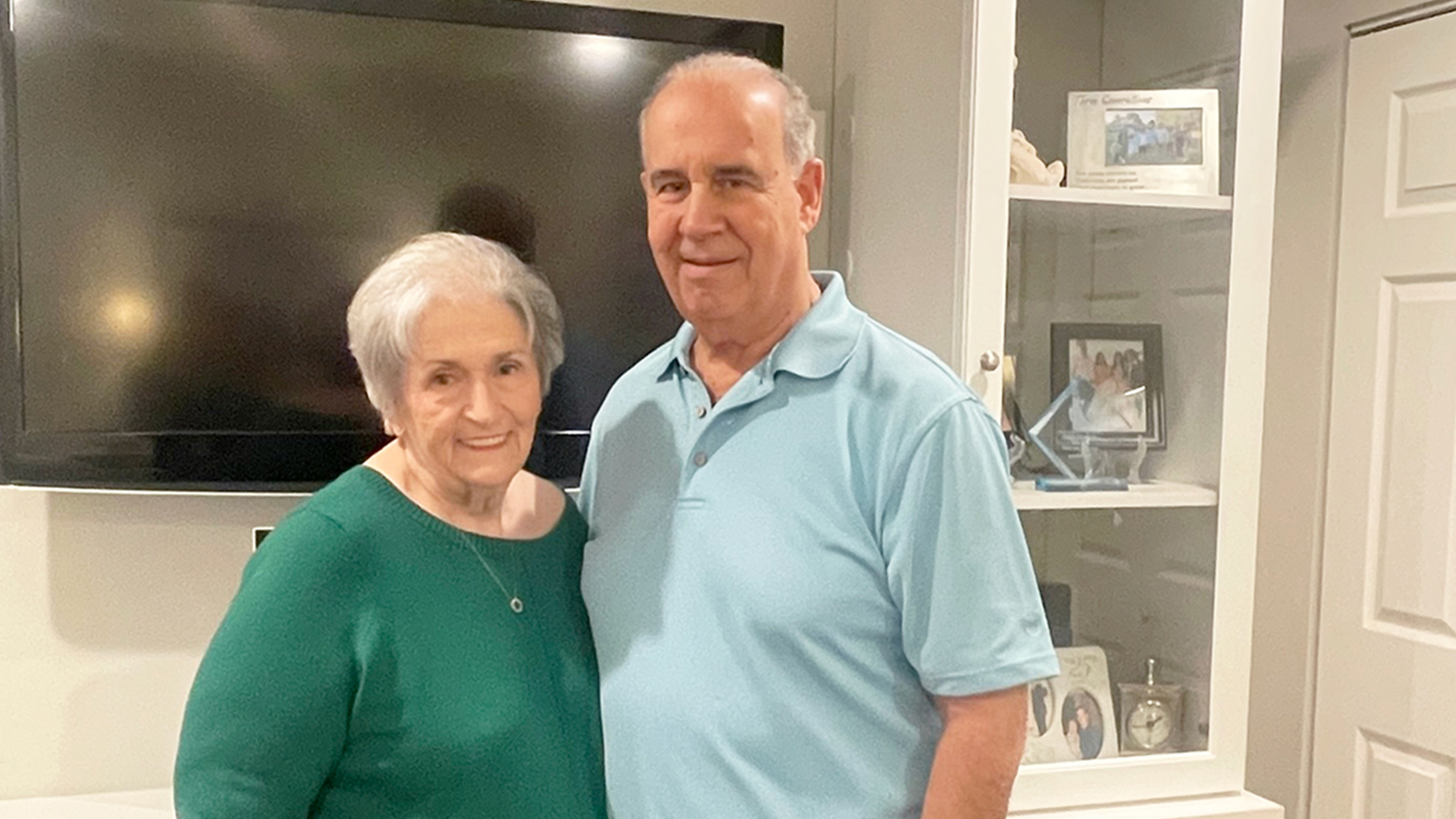 When Mary Ann and Nick Cammarano were looking at senior living communities, they had a concise list of what they were looking for in an apartment home - a one-bedroom floor plan with a den, an open concept living and dining room, and an expansive view.
After searching high and even higher, they found just what they wanted at Seabrook, an Erickson Senior Living community in Tinton Falls, N.J. 
What made the couple's decision to move even easier was the opportunity to customize their new home with built-in storage, flooring, and closets. The couple communicated their design and décor desires to Custom Interiors Coordinator Catherine Hipko, who was happy to bring their ideas to life.
"Some people have very specific tastes and ideas in mind. Others want a little bit more guidance," explains Hipko. "First, we work together to figure out the best use of their space. Then, we make sure that the functionality of the final result will work for them. The goal is optimizing their space to meet their needs!"
Design decisions
First on the Cammaranos' list of renovations was transforming the den into a multifunctional space, so it could double as an office and a sitting room. 
A custom-built desk, which includes a pullout keyboard for the computer, has drawers for office supplies. Floor-to-ceiling wall units display family photos through glass panes and provide additional storage. The centerpiece of the space, a new sectional sofa, is the ideal spot for lounging and watching TV. 
Before any changes were made to the den, Hipko showed Mary Ann and Nick samples of flooring, cabinetry, and paint colors, discussing the look, functionality, and feasibility of each option. 
"I told her what color I wanted for the flooring, and she scattered some samples that matched," says Mary Ann, who was looking for a muted sand color to fit with her "Newport coastal" design. 
Hipko recommended luxury plank vinyl flooring, which is durable, safe, and easy to clean. "She took us to an apartment home that had the flooring, and I knew that was it!" she adds. 
Seven years later, the Cammaranos are still in love with their personalized abode, which they appreciate returning to at the end of a busy day. 
"We enjoy activities like swimming, writing, and card games. I host a TV show on the community's cable channel too!" says Mary Ann. 
Customize your space
In 2021, Charles and Kelly Mullen moved into a two-bedroom apartment home with a balcony at Seabrook. Like many of their neighbors, they were interested in adding a number of customizations to their living spaces. 
In the kitchen, upgraded flooring, cabinetry, appliances, lighting, finishes, a backsplash, and crown molding were installed. 
The couple also had a wall unit built in their living room - across from a new sectional sofa - to house a TV, bookshelves, and storage cabinets. To enhance the space, a comfortable reading nook, complete with a desk and chair, was added next to the window. 
More outside your door
After owning three homes, the Mullens had endured their fair share of upkeep and repairs. The couple, ready to take advantage of Seabrook's maintenance-free lifestyle, was also eager to downsize.
"We were only using half of our previous house," Charles recalls. "Our apartment home has the exact amount of space we need, and it works perfectly for us."
Hipko notes that for many incoming residents, the opportunity to create spaces that meet current and future needs is a huge draw. 
"I want to help residents feel comfortable in their new home, for their new life here," says Hipko. "We tailor apartment homes to fit residents' needs, whatever that looks like."
The activities and amenities at Seabrook have turned into an added benefit for the Mullens. Charles plays pickleball and poker and volunteers on the Resident Advisory Council. Kelly plays mah-jongg and canasta with new friends and volunteers as a movie projectionist.
"We have access to the on-site restaurants, so we can go to dinner just down the hall," Charles notes. "There's a lot of convenience and socialization here too!" 
Making life easier
At Erickson Senior Living communities, people appreciate the opportunity for a fresh start - and the ability to create a beautiful space where they can live the carefree retirement they've always imagined. 
"My priority was to make life easier and more comfortable, and Catherine had a hand in that," Mary Ann says.
Invest in your future self at Seabrook. From top-notch amenities to affordable, maintenance-free apartment homes, you are sure to live your retirement to the fullest. Request more information today!
Back