Riderwood's Wellness Center Wins Argentum Senior Living by Design Awards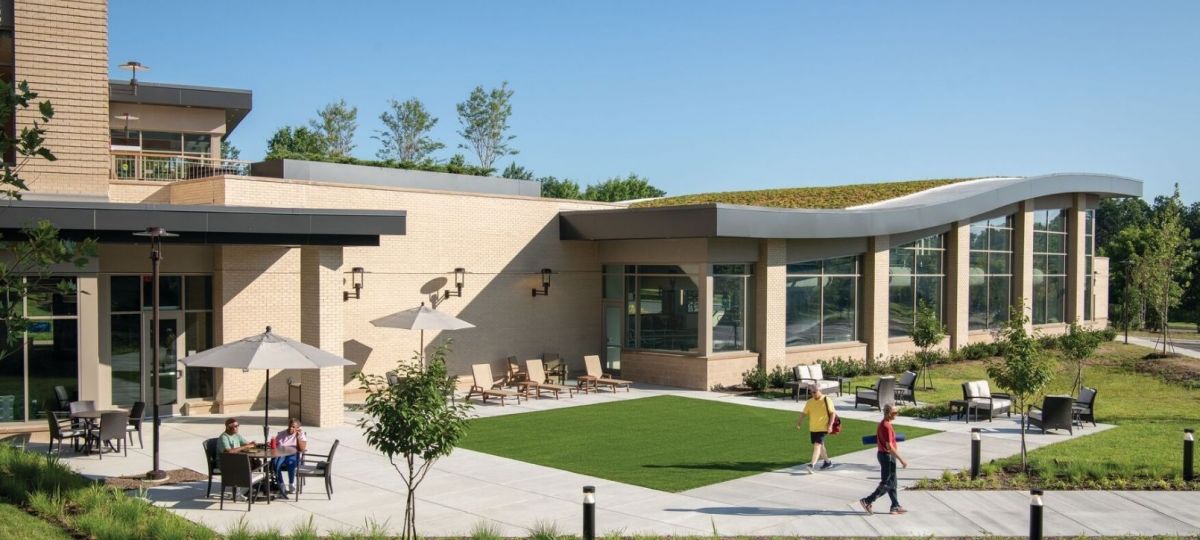 Hord Coplan Macht (HCM) received the prestigious Argentum Senior Living by Design Award for designing the Wellness Center at Riderwood, an Erickson Senior Living developed and managed community in Silver Spring, MD. 
"Riderwood's Wellness Center is an example of how Erickson Senior Living Development stands out today in the senior marketplace with design innovation and meaningful amenities, all contributing to a rich quality of life," said Alan Butler, Erickson Senior Living's chief executive officer. "The state-of-the-art Wellness Center reflects Riderwood's and Erickson Development's commitment to helping seniors enjoy an active, engaged lifestyle that fosters their passions and interests, in addition to promoting their health and well-being."
Each year, Argentum, the leading national association dedicated to supporting companies operating professionally managed senior living communities, names five projects that demonstrate design excellence. HCM received two of the five in 2021. The awards recognize designs that prioritize and incorporate connection, an element that became invaluable to our well-being after a prolonged period of isolation as a result of the COVID-19 pandemic.
The two-story Riderwood Wellness Center is approximately 25,000 square feet and houses a state-of-the-art fitness center, aquatic center and indoor pickle ball courts, along with a bridge to adjacent independent living buildings at Riderwood. Residents can also enjoy fitness center classes and more.
Don't wait to begin exploring vibrant senior living at Riderwood.  Request more information today.
Back