Residents Enjoy a Vibrant Lifestyle and Unmatched Financial Value at Riderwood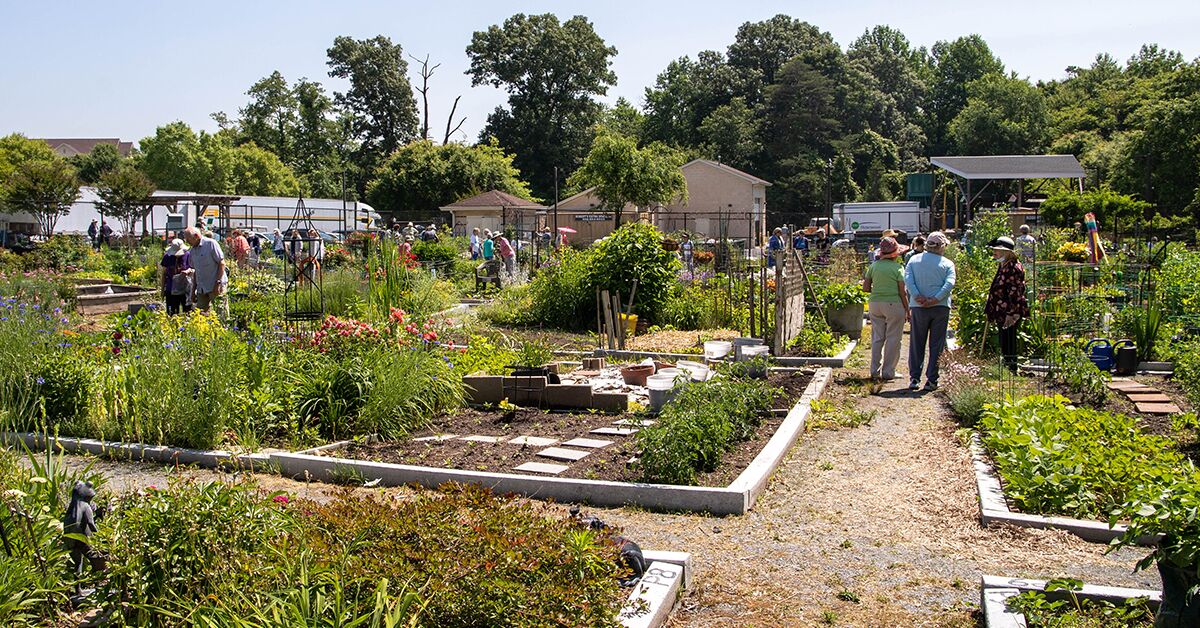 "Riderwood offers terrific financial value," says Tess Morrison, who moved to the Erickson Senior Living community in Silver Spring, Md., in 2019.
As an MBA and retired bank executive, Tess took an analytical approach when deciding where to move, researching a number of continuing care retirement communities before choosing Riderwood. "Because of my background in finance, I did my homework by looking at the annual report," she explains. "In doing so, I was confident that Riderwood was in good financial condition."
Now, as chair of the Resident Advisory Council's finance committee, she's learned even more about the community's operations.
"I can say for certain that management is looking out for us! They have our best interests in mind," Tess notes, "and there's no doubt that our community is financially secure."
Peace of mind
Tess and her neighbors appreciate the abundant financial benefits of living at the popular community. The 90% refundable entrance fee* provides peace of mind, top-notch amenities create high value, and the predictable monthly service package helps residents manage their budgets with ease.
At the heart of Riderwood's financial structure is the industry-leading 90% refundable entrance fee, which guarantees that, if or when you leave the community, your investment will be returned to you or your beneficiaries.
Riderwood also maintains a Benevolent Care Fund that assists eligible residents who, through no fault of their own, outlive their resources.
"There's peace of mind, knowing that 90% of my entrance fee will come back to me if I leave, which I won't," says Tess. "Instead, my money will go to my estate and be donated to charity."
Worry-free living
For many residents, a significant benefit of moving to Riderwood is letting go of costly, time-consuming house maintenance responsibilities like roof repair, lawn care, and snow removal.
The monthly service package covers heating and air conditioning; all utilities, except cell phone service; a chosen meal plan; maintenance, including repair and replacement of appliances; regularly scheduled transportation; 24-hour security and emergency response, and more.
"Living in my old house, I knew that in about five years, I would need a new roof," says Tess. "I would need to find someone to do the work, trust that I was receiving an honest price, and that the work would be done well. As a homeowner, there is always something that needs your attention. I don't have any of these worries anymore. I can just have fun!"
The package also grants residents access to the wide range of unbeatable amenities and services right outside their front door, including a state-of-the-art fitness and aquatics center; a medical center; seven restaurants, offering more than 50 entree selections each day; a performing arts theater; and a large chapel accommodating various faith communities.
And with more than 200 resident-run clubs and activities to choose from, it's a value that can't be beat!
Care and security
Continuing care at Riderwood--following a fee-for-service model that allows residents to pay for only the services they currently want or need, as opposed to a life care model that requires payment for services that residents may never need--adds another level of security.  
By taking advantage of the high-quality health care offered on site, residents' needs are met at every stage.
"Riderwood walks the talk," says Tess. "From the health benefits of the Erickson Advantage medical plan and expert help in the Wellness Center to delicious meals and engaging activities, Erickson Senior Living is actually paying for me to live a healthier, happier life!"  
Since moving to Riderwood, Tess has made the most of her investment by utilizing all of the amenities and services that the community has to offer.
"There is so much to do. I had to sit down with a spreadsheet and map out things I wanted to do because I can only do one thing at a time!" notes Tess. "I've met many wonderful people, especially at dinner. Our community is filled with such fascinating residents with wonderful stories."
Tess also enjoys leading the Moving to the Latin Beat exercise class, participating in square dancing classes, maintaining a garden space, and visiting Riderwood's new outdoor exercise space--just one of the many ways that Erickson Senior Living continues to invest in the health and happiness of residents.
"Riderwood is more than fantastic," says Tess. "I thank my lucky stars for bringing me here."
To learn more about the benefits of moving to a maintenance-free community, request more information today.
*Carefully read the Residence and Care Agreement for the conditions that must be satisfied before the Provider is required to pay the Entrance Fee Refund.
Back