Moving to Riderwood Makes Great Financial Sense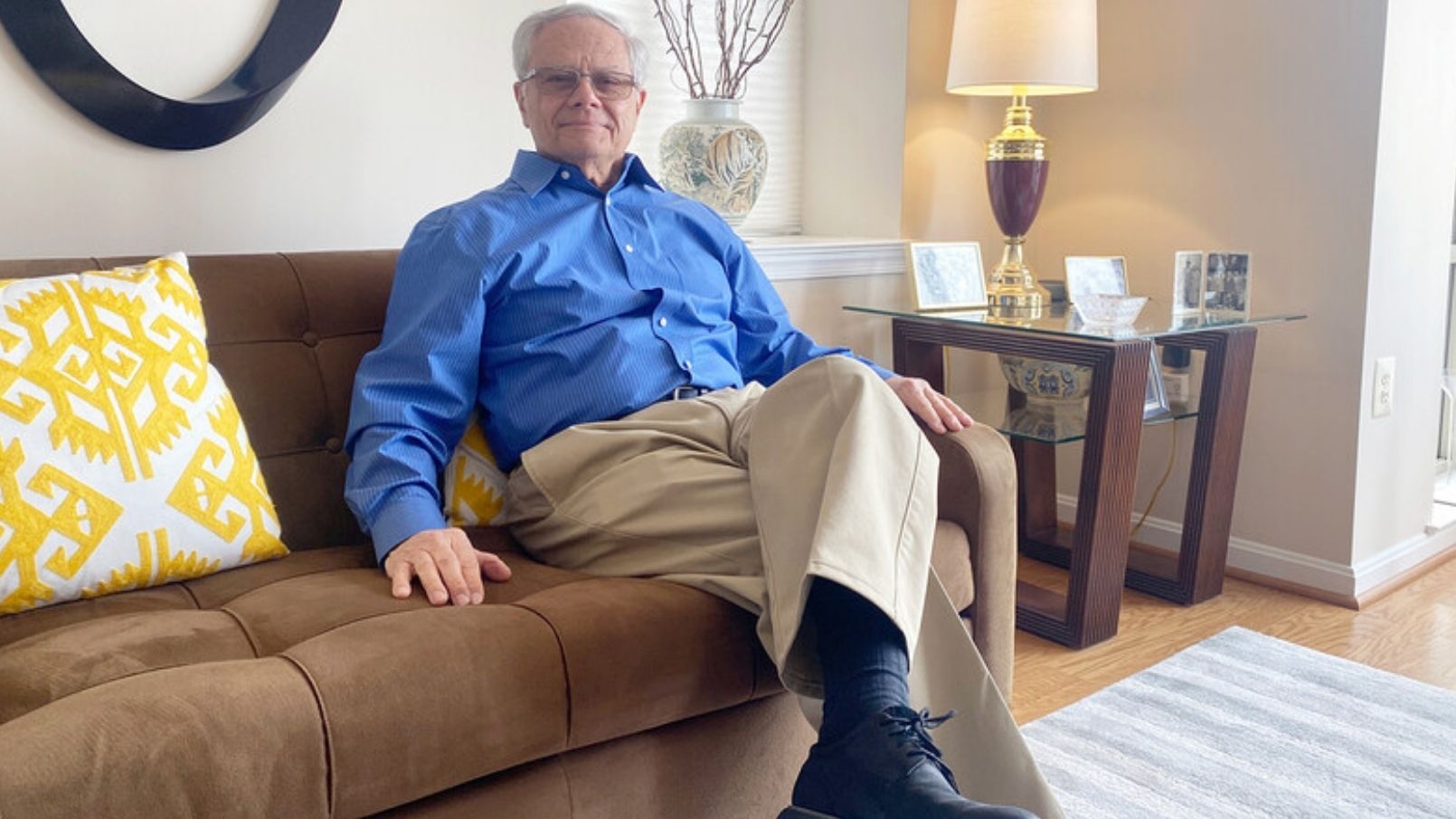 Carman Gannotti, Riderwood resident and member of the Resident Advisory Council's finance committee, is very clear on one of the major advantages of living at the community: "Riderwood provides excellent financial value."
Carman and his neighbors appreciate the numerous financial benefits of living at the popular Erickson Senior Living community in Silver Spring, Md. By taking advantage of an industry-leading 90% refundable entrance fee*, comprehensive monthly service package, and a host of services and amenities, residents are able to enjoy their retirement years while balancing their budgets with confidence.
"Riderwood has invested, and continues to invest, in the buildings and property that make up its campus, keeping the community attractive and comfortable for residents and those considering a move to Riderwood," notes Carman. "The list of services is long, and the opportunities for residents to add to the enjoyment of life, like activities run by residents with staff support, are extensive."
Convenience and structure
At the heart of Riderwood's financial structure is the convenient monthly service package. The monthly service package covers the costs of utilities (including telephone and internet), all major repairs, 24-hour security and emergency response, scheduled shuttle service, trash collection and recycling, and basic cable television.
It also includes flexible meal plan options that offer residents the opportunity to dine in the community's seven on-site restaurants, which offer a wide variety of fresh, flavorful menu items.
Residents also appreciate the escape from chores they had to handle themselves when living in a house, including seasonal maintenance, professional landscaping, lawn care, and snow removal.
"The greatest benefit of the monthly service package is convenience," says Carman. "It's great to know my living expenses will be the same each month - and that the little joys of life are included, such as not having to arrange for repair people or gardeners or appliance replacements when necessary. There's little to worry about financially, which allows me to focus on the things that make my retirement enjoyable in ways that I choose."
Riderwood residents also relish the peace of mind that comes with knowing they have a home for life thanks to the Benevolent Care Fund, which provides confidential financial assistance to residents who, despite careful planning, have exhausted their savings.
Taking full advantage
In addition to a maintenance-free apartment home, residents gain access to unbeatable amenities and services right outside their door, including a state-of-the-art fitness center with pool and hot tub, a medical center, and a performing arts theater. There are also more than 200 resident-run clubs and activities, providing a wealth of opportunities to meet like-minded friends.
Looking forward to his four-year anniversary at Riderwood, Carman takes full advantage of the Riderwood lifestyle.
"I enjoy playing bridge, volunteering as a resident ambassador, computer programming, serving as a web page writer for RiderwoodLife.com, attending happy hours with neighbors and friends, serving on the resident finance committee, and physically supporting my faith community," he says. "I especially like the option to be as busy or as quiet as I want on a daily basis."
High demand
Demand is brisk for apartment homes at Riderwood, and even more so since the sellers' market in real estate continues to prevail.
"Our sales team is committed to helping our future residents find the apartment home that meets both their taste and their budget," says Director of Sales Josh Runkles. "This commitment, combined with the thriving real estate market in the Washington, D.C., area, has led to record-breaking demand. I encourage anyone wishing to learn more about Riderwood to schedule a pressure-free visit this summer."
Invest in your future at Riderwood. From top-notch amenities and activities to affordable, maintenance-free apartment homes, you'll enjoy living your retirement to the fullest. Request more information today!
*Carefully read the Residence and Care Agreement for the conditions that must be satisfied before the provider is required to pay the entrance fee refund.
Back