Erickson Senior Living VP Celebrates His Parents' Happy Life at Riderwood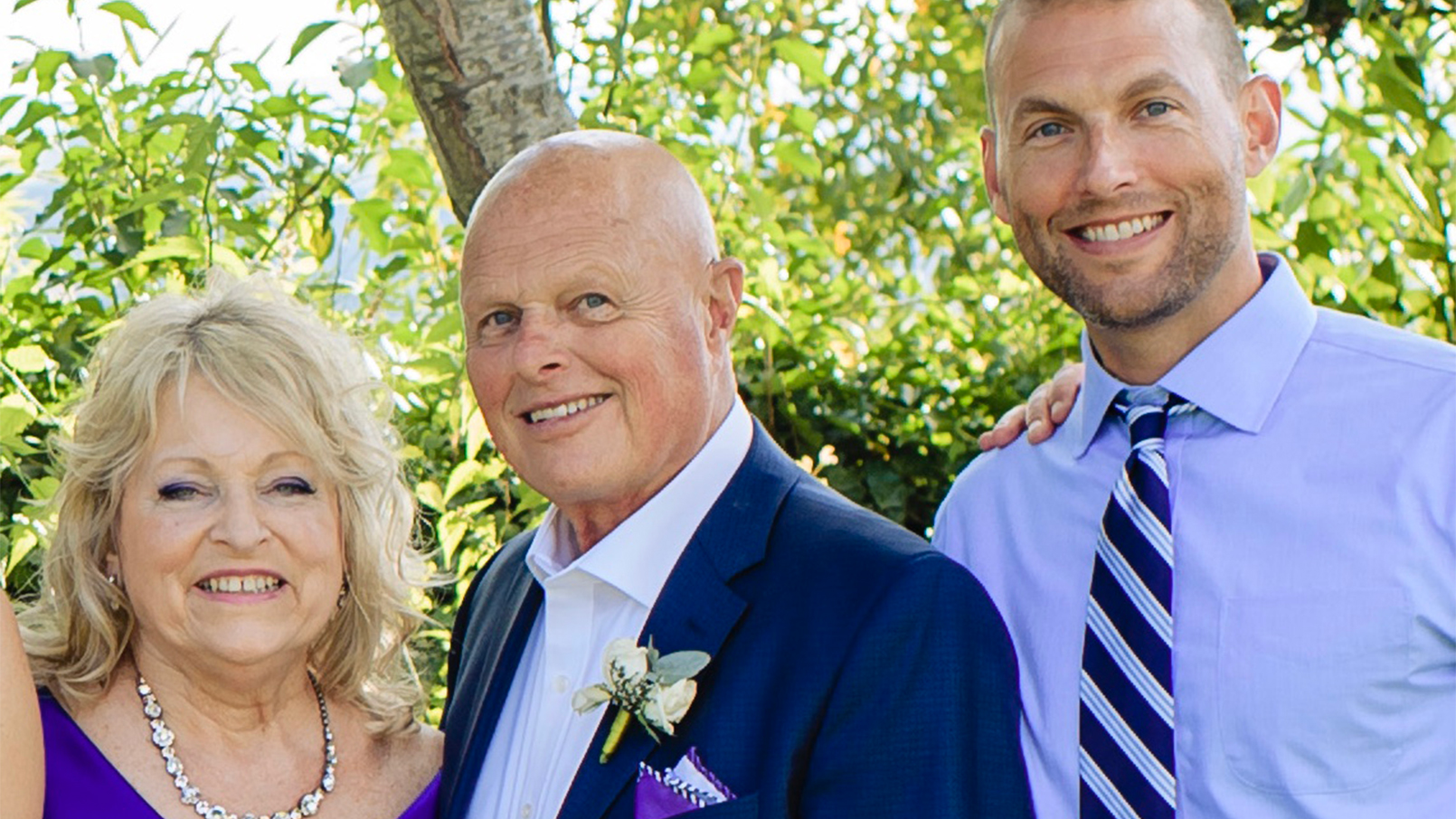 In his 16 years working for Erickson Senior Living--first as Riderwood's director of sales and now as Erickson's regional vice president of sales--Jason Longwell has helped hundreds of people move to the sought-after community in Silver Spring, Md. 
Within that long list of happy retirees are two people close to Longwell's heart: his parents, Mary and Frank Longwell.
Mary and Frank raised their three children, Jason, Travis, and Celeste, in a large single-family house in Glen Arm, Md. However, after almost thirty years, they began to consider their retirement living options. 
"Choosing where they would live was always my parents' decision to make. But I feel fortunate that, in my position, I was able to introduce them to the many benefits of moving to an Erickson Senior Living community. I wanted my parents to enjoy this amazing lifestyle," says Longwell. 
"All three of our kids were out of the house, living their own lives," says Mary. "We recognized that it was time to downsize. Our house and yard were bigger than we needed and required a lot of upkeep. Frank and I continued to ask each other, 'Where should we go?' That's when Jason suggested we visit Riderwood."
First steps
"My siblings and I were worried about how isolated my parents might become," says Longwell. "Living in a rural neighborhood, they were at least a 20-minute drive from everything. I knew they would love living in Silver Spring, close to both Baltimore and Washington, D.C."
"When Jason shared his idea, we thought it was great," says Mary. "We were concerned about cleaning out and downsizing from our large house, but for every step, Jason had a plan. It was such a positive experience."
The couple visited Riderwood, meeting with the sales team and exploring various apartment home floor plans--and quickly met residents who were positively influenced by their son. 
"We learned that Jason, not surprisingly, made a big impact on a lot of people who moved in," says Frank. "People kept saying, 'Boy, your son is terrific.' The more we learned, the more we realized that Jason wasn't selling anything--not even close. He was simply looking out for us, just as he had done for all the other residents."
In December 2017, Mary and Frank--with the full support of their children--officially became members of the Riderwood community.
"Once we got here, we started rolling with it," says Mary.
"We rolled, and we rolled, and we rolled, and we are still rolling," says Frank, with a laugh. "It's wonderful to be freed from the responsibilities of owning a house. But the best part is all the interesting people we've met--those who've worked at the Pentagon or Congress, people who've written books, or been professors. I've met people from all over the country. It's fascinating."
Mary adds, "We know all the neighbors on our floor and hold parties together several times throughout the year. We are Ohio State graduates and have met other Buckeye fans."
'So much to do'
The couple also takes advantage of Riderwood's wide range of events. 
"I enjoy the series of guest speakers from colleges and businesses that provide a great perspective on what's going on in the world today," says Frank. "I also love the African American History Club and JAM [Just Awesome Music], who hosts top notch music nights."
Mary, who continues to work in the Baltimore County school system as a speech pathologist, also stays busy with community activities. She plays pickleball, takes exercise classes in the Wellness Center, and participates in the book club.
"Frank and I also like walking around campus together and taking the classes offered through Prince George's County," she says. "There is so much to do! It's great."
"And it's different than just being busy," notes Frank. "It's mentally and physically stimulating. I really enjoy meeting people and sharing experiences." 
Surprisingly, the Longwells also find time in their busy schedules to host dinners for friends, often encouraging them to join Riderwood's priority list and reserve a night in the Live the Life suite.
"When we were making the decision to move to Riderwood, some of our friends were surprised that we wanted to move," says Mary. "And now, seeing how happy and involved we are--and how nice it is not to worry about a big house--they want to learn more."
"We went from maintaining an aging house to living in a community that looks like a resort," says Frank. "We enjoy engaging activities surrounded by friendly, fascinating people. What can I say? We are very, very happy here!"
To learn more about senior living at Riderwood, request your free brochure to get the scoop on amenities, floor plans, and so much more.
Back