Dee Dee Gray-Weaver Appointed New Executive Director at Riderwood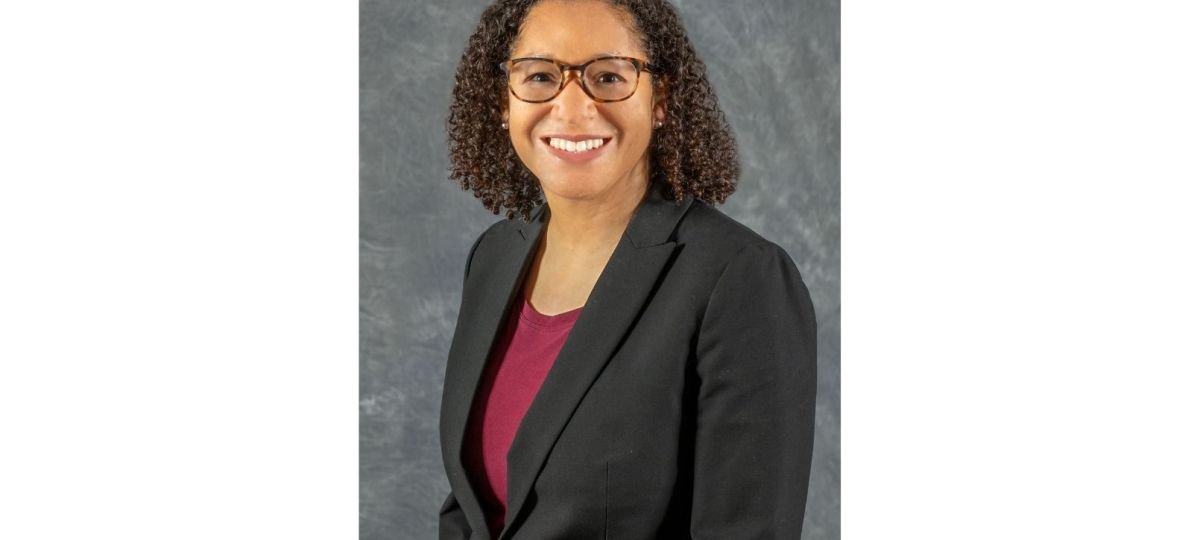 Riderwood, the Erickson Senior Living community in Silver Spring, Md., is pleased to announce the promotion of Dee Dee Gray-Weaver to executive director.
Serving as the community's associate executive director since 2017, Gray-Weaver is a dedicated and effective leader with a talent for fostering meaningful relationships. Bringing more than 20 years of managerial experience to her new position, she strives to exceed resident expectations every day.
A passion for service
"Dee Dee Gray-Weaver is a valued and respected member of the Riderwood family," says Kerry Jones, Erickson Senior Living's vice president of corporate operations. "Her passion for providing exceptional service has been instrumental in helping our community achieve impressive resident and employee satisfaction."
After earning a bachelor's degree in psychology from the University of Maryland, College Park and a master's degree in business from American University's Kogod School of Business, Gray-Weaver worked in human resources and operations for Choice Hotels International, Inc.
"It was challenging and fun, but I realized that I wanted something different," she says.
Gray-Weaver began volunteering at Holy Cross Hospital and discovered that she could apply her customer-centric background to community service.
"I contacted a colleague of mine who spoke very highly of Riderwood," she recalls. "Based on that suggestion, I applied for the associate executive director position. Right away, I knew that Riderwood was where I belonged."
During her time as associate executive director, Gray-Weaver worked hand-in-hand with the executive director, quickly developing the skills and knowledge necessary to oversee multiple facets of the continuing care retirement community.
"Riderwood is a large, diverse community. Residents and staff members bring various perspectives to the table," she says. "I learned that if you really listen, you can find solutions that benefit everyone. I also learned that communication is very important, especially when it comes to sharing insight. In doing so, residents feel informed and well cared for."
Gray-Weaver notes that, thanks to Erickson Senior Living's managerial structure, she feels confident that she will succeed in her new role.
"I gained full exposure to the executive director role, which was a phenomenal way to learn," she explains. "Because I worked so closely with the former executive director, the community should, hopefully, witness a smooth transition."
A family affair
"But I wouldn't be here without the support of my coworkers and the residents," notes Gray-Weaver. Since arriving at Riderwood five years ago, Gray-Weaver has remained impressed by the community's caring culture.
"I continue to be surprised by how willing people are to give of themselves for the betterment of the community," she says. "Just as I wanted to leave the hotel industry and find a line of work where I feel like I'm making a difference, residents view their life here the same way. For them, now is a time to help each other - and it's fulfilling to be a part of!"
In fact, Gray-Weaver was so impressed by the community's culture and worry-free lifestyle that she encouraged her parents, Brucy and Ethel Gray, to move to Riderwood.
"My parents lived in Dallas, Tex., without a structured community behind them," adds Gray-Weaver. "I knew they'd enjoy living at Riderwood - not only because of the compassion displayed here, but also for the financial stability - so I suggested they come out to visit. Once they stepped foot on campus, they made the decision to move."
Her parents are now out-and-about in the community, making friends and taking classes. "I feel very blessed that it all happened the way that it did."
Looking ahead
Looking forward to a new year ahead, Gray-Weaver is excited to create new opportunities for the Riderwood community, as well as for prospective residents who make plans to visit the campus. 
"Inviting family and friends to share in our celebrations are the best!" she says. "One of my favorites is Winterfest. It's a hallmark event at Riderwood where residents can bring their children and grandchildren. It's incredibly fun to see intergenerational interactions and meet the loved ones of residents and colleagues."
For Gray-Weaver, these events are also opportunities to spend more time with her ten-year-old son Jackson. "Jackson loves to come to Riderwood," she says. "He has a blast, playing pool or walking around and meeting people. His goal is to play the piano for an audience here at some point."
Surrounded by her supportive Riderwood family, Gray-Weaver couldn't be happier in her new role as executive director.
"From the first time I heard about Riderwood, the community has exceeded my expectations in every way," she says. "I consider myself very lucky to serve and give back to this wonderful community."
To learn more about affordable, independent senior living at Riderwood, request your free brochure to get the scoop on amenities, floor plans, and so much more.
Back