Amenities Make Worry-free Living a Reality for Riderwood Residents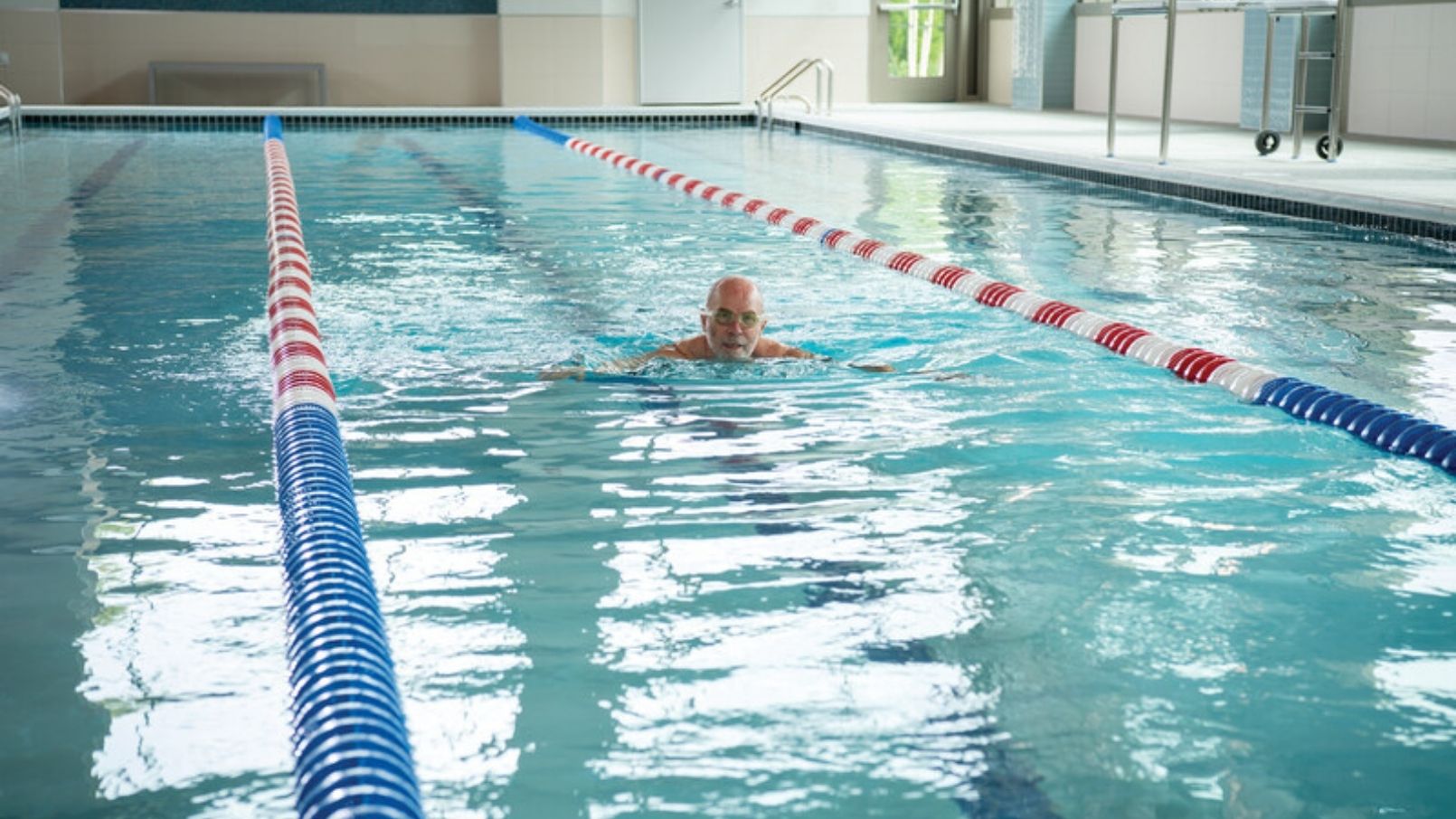 Retirement is the time to focus on our hobbies and other things we truly enjoy. That is one of the many reasons that people flock to Riderwood, an Erickson Senior Living managed senior living community in Silver Spring, Maryland. Riderwood offers dozens of amenities, clubs and activities all on one campus, making it easy for residents to live life to the fullest.
Executive Director Gary Hibbs says Riderwood residents enjoy the many on-site amenities, including the wellness center, salon, and convenience store. When the weather is mild, residents utilize walking trails and other outdoor amenities. They can also take advantage of transportation services to local destinations.
Convenient workouts
Staying in good physical shape is a top priority for many Riderwood residents, making the on-site wellness center and heated indoor pool a big draw. Resident David Phillips had a job that kept him physically active, so he never really needed to go to the gym. He was still working when he moved to Riderwood, but when he retired in 2018, he decided to start working out at the on-site wellness center. He now swims laps almost every day.
"There's a new pool and it's wonderful," David says. He also works out two days a week with one of Riderwood's personal trainers. The trainers can help residents develop exercise routines tailored to their personal goals and fitness levels. "I work at the NuStep, I lift weights, I work my arms, and I ride the bike," David says. 
In addition to his regular workouts, David is also a member of Riderwood's Unitarian club, which has been meeting on Zoom. One of David's favorite amenities is Riderwood's on-site restaurants, where he has enjoyed many leisurely meals with neighbors over the years.
"I've developed a lot of friendships here," he says. 
Amenities and value 
David says it was the opportunity to make friends and be involved in interesting activities that drew him to Riderwood in the first place. Along with his brother, he toured a few local retirement communities. One was too expensive and another didn't have enough activities on campus. But he says Riderwood was just right because it offers an abundance of amenities and activities at the right price. 
"My brother and my cousin came with me and we all liked it," David says of his initial visit to Riderwood. "We saw a bunch of apartments, and the one I live in now we thought was perfect."
A connected community
It's not hard to find something fun to do at Riderwood because there are so many different ways to get involved in the community. If you're passionate about politics, there are clubs to discuss the issues. Shutterbugs can hone their skills in the photography club. People who've always wanted to be artists can do ceramics or paint with others who share their interest. Exercise buffs easily connect in classes at the on-site fitness center. Or if playing cards is more your speed, you'll find several groups of neighbors doing that as well.
"With over 270 groups and clubs, there truly is something for everyone," says Amy Hahn, community resources lead coordinator. "Riderwood is a large community but finding friends with common interests allows residents to find their niche and make Riderwood feel more like home."
Attracting new residents
Riderwood's amenities are also of great interest to people who have not yet moved to the community. Sales Associate Heather Hicks-Mello says people interested in moving to Riderwood appreciate learning more about everything the community has to offer. Prospective residents are especially excited about exercising, swimming, and participating in group activities without leaving the campus. 
"The greatest value of our amenities for our prospective residents is knowing that there are things to do when moving in," Hicks-Mello says. "The idea of being able to socialize and be a part of a larger community is certainly something to look forward to."
Consider Riderwood if you're interested in living in an active senior independent living community. Beautiful walking paths, gardens, resort-style amenities, an on-site medical center staffed by full-time medical professionals, and new friends await. Request more information today.
Back