Residents Find That It's No Work, All Play at Maris Grove Retirement Community
Dorrie Anshel
July 8, 2021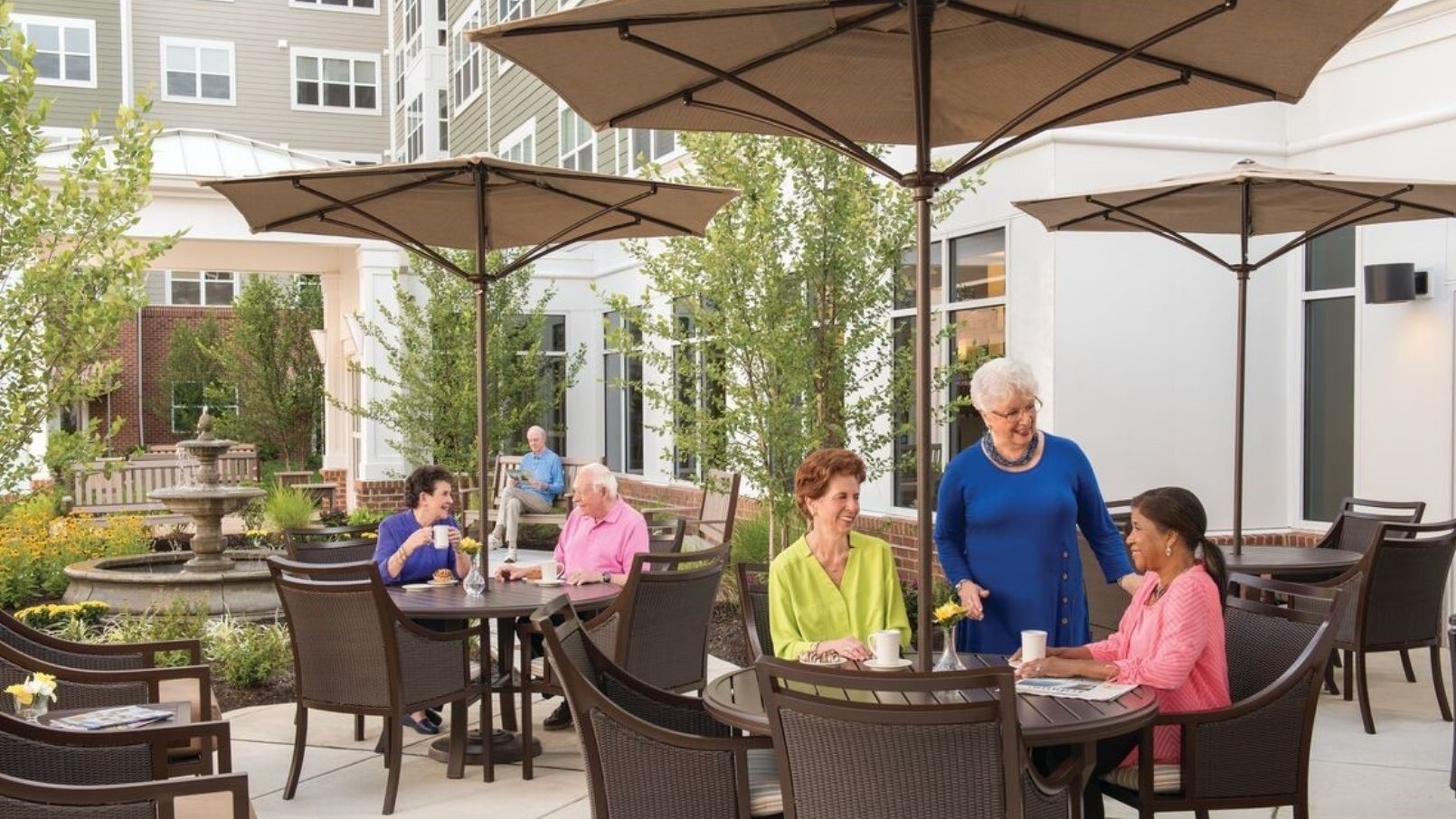 Alan Kutner, a former trial attorney and professional actor, says he had two simple reasons for moving to Maris Grove, an Erickson Senior Living-managed community in historic Brandywine Valley, in 2016. First, he was saddled with a long list of chores to maintain his ten-room house. "I had to cut the lawn or pay someone to do it. I had to rake and bag leaves two or three times each fall. My culinary skill ends with scrambled eggs, so I lived on microwave dinners," Alan says with a chuckle.
Second, he missed the opportunity to socialize. After his beloved wife Sheila passed away in 2014, the large house they shared in Havertown, Pa., for 44 happy years was simply too big and too empty. "I'm a very social guy," he says. "Sheila and I were involved in community theater and had a core group of eight to ten 'couple' friends. After she passed, they all promised me, 'Don't worry, we'll keep you busy.' But they didn't. I felt like a man ignored, and I didn't like it." He concludes, "I had no reason to stay and all those reasons to leave. It was an easy decision."
Maris Grove provides an ideal environment for active senior living
He chose the Erickson Senior Living community in Glen Mills, Pa., because it offered a vibrant on-campus social life, endless activities, and an ideal location near first-class shopping and restaurants. And he didn't need to cook or lift a finger for home maintenance.
"It is such a pleasure to live here," he says. Alan plays pickleball three to four times a week at a nearby facility with indoor and outdoor courts. He shoots pool, plays table tennis, and is active in several clubs. Through those activities he's made many new friends.
"Everyone is extremely welcoming, and as you get involved in things, friendships develop naturally," he notes. "Moving here was a wonderful decision."
Easy to stay busy with endless clubs and activities
Since moving to Maris Grove, he has served as the cantor at the Jewish community's monthly Shabbat services. He also is the voiceover announcer for the Maris Grove TV station and the emcee for a variety of campus events and activities.
"No one introduces a movie or calls bingo the way I do, with ad-libs and accents," he says with a laugh. "Everyone gets a kick out of it, and I love having the time and opportunities to do it."
Executive Director Maureen Heckler says Alan's experience is typical of most Maris Grove community members. "They are delighted by the freedom they have to pursue current hobbies and to try new ones," she says. "And with more than 150 clubs, an art studio, woodshop, fitness facilities, and classes, they never run out of options."
Maintenance included so you can enjoy a carefree retirement
Heckler adds that all maintenance—down to the smallest details, like changing light bulbs—is included and performed by people the residents know and trust. "The peace of mind is incredible," she says. "You don't have to search for the right repair person, spend hours waiting for them to arrive, or worry about who's coming into your home. Here, you make one phone call, and it's done for you quickly and efficiently. Having that kind of service at your fingertips is an invaluable benefit."
Consider being part of a vibrant senior living community like Maris Grove. Beautiful walking paths, gardens, resort-style amenities, an on-site medical center staffed by full-time medical professionals, and new friends await. Request a brochure or a visit now!
Back