Photography Club Provides First Introduction to Maris Grove Community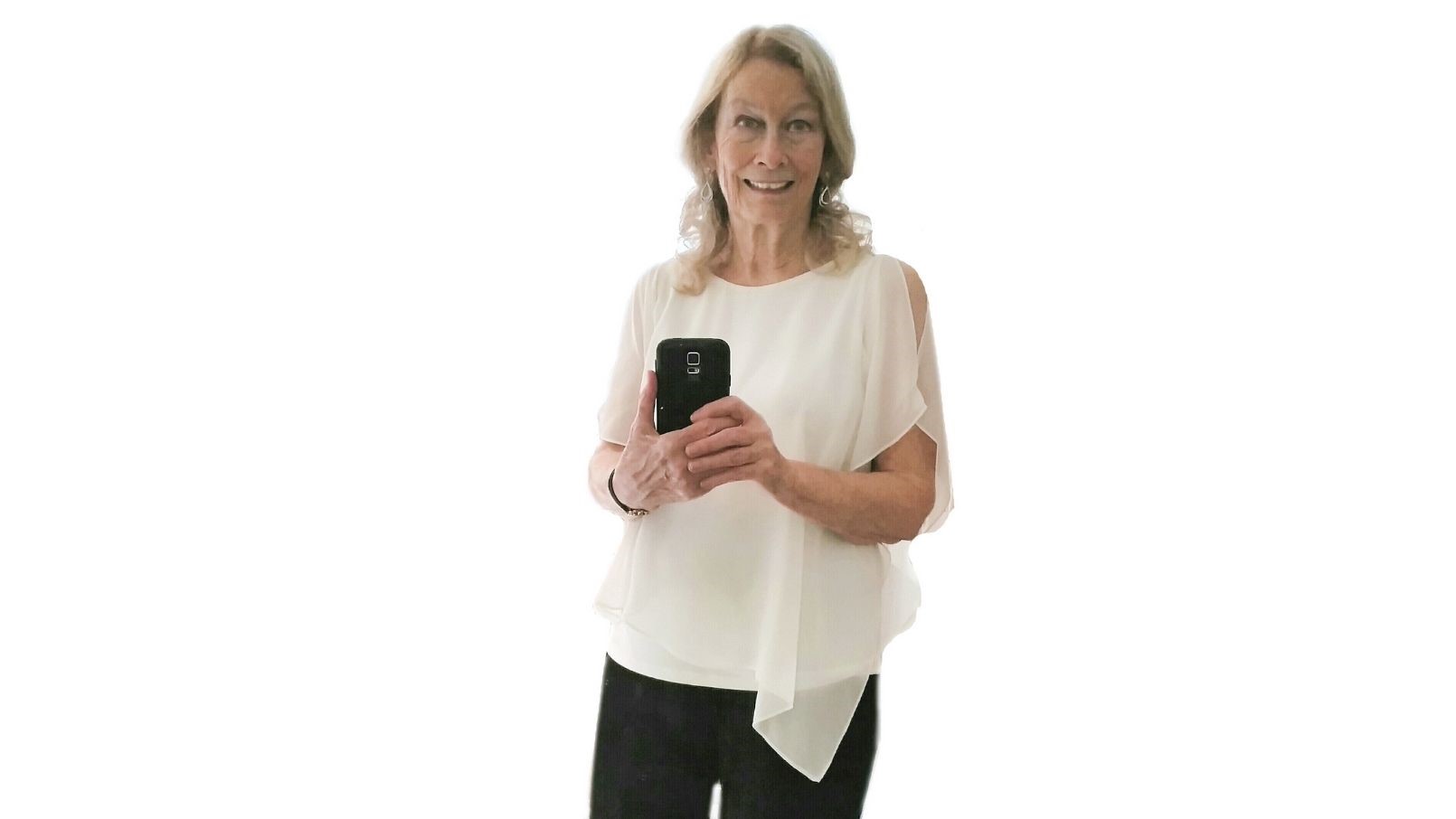 Before the smart phone she carries now, or the Nikon semiprofessional camera that preceded it, Margaret Walker can still remember the feel of "my little Brownie camera at my waist back in the 1960s." The point-and-shoot, handheld Kodak Brownie camera introduced Margaret to life behind a photographer's lens, a hobby that's gained momentum in recent years. "I love taking pictures," says Margaret, who lives at Maris Grove, the Erickson Senior Living-managed community in Pennsylvania's Brandywine Valley.
"A lot of us start out with people pictures, taking photos at birthday parties or around the dinner table. About 12 years ago, I got a Nikon digital camera, and that's when my interest in photography really took off."
Group activity
Margaret joined DIGITS, a digital photography sharing and learning group of intermediate and advanced photographers dedicated to encouraging and teaching digital photography and image enhancement.
"I love taking pictures of children, not posed, but unguarded, candid shots," says Margaret. "Some of my favorite pictures are of the back of a child as he or she is looking at something, like a field of sunflowers. It makes you wonder, 'What's going through his head?' It's great fun to take pictures that tell a story."
At first the DIGITS met in a member's living room, but as the group grew, the space became too small.
"One of the other members lived at Maris Grove, and the community was kind enough to allow us to meet in one of the classrooms at Maris Grove," says Margaret, who was living in her home of 50 years in Glen Mills at the time, three miles from the Maris Grove campus.
A "little city"
Set on 87 acres, Maris Grove offers a vibrant lifestyle with abundant amenities and convenient services.
"The first time I visited Maris Grove for a DIGITS meeting, I couldn't help but notice its size," says Margaret. "It's like a little city for all the best reasons. There are lots of places to walk and enclosed connectors joining every building, so you can get anywhere on campus without going outside when the weather's not cooperating. When it's nice outside, there are plenty of places to walk and enjoy the lovely grounds."
Envisioning a lifestyle
The more Margaret frequented Maris Grove for the DIGITS' meetings, the more she began to picture her own future at the community.
"I was living by myself in a roomy house on an acreage, and I began to realize the benefits of moving to a retirement community sooner rather than later, so I could build relationships with people and enjoy all the community has to offer," says Margaret.
Something for everyone
"We have over 140 resident-driven clubs and activities, a fully equipped fitness center and indoor swimming pool, and beautiful clubhouses in every neighborhood, perfect for socializing," says Sales Director Liz Harrington.
When Margaret saw a spacious two-bedroom, Thurmont-style apartment with a wall of windows in the open living room and kitchen, she was sold.
"Things moved quickly after that," says Margaret. "I moved to Maris Grove four months later." Now that she's lived at the community for two years, Margaret says she can't imagine living anywhere else.
"It's so nice to live at in a large community where there's enough fulfillment for your brain and your heart," says Margaret. "There's a diversity of interests, so there are plenty of options to choose from."
Margaret says she continues to learn and grow as a photographer thanks to the DIGITS club, which counts several Maris Grove residents among its members. She also joined another photo club on campus.
"Now I take all my pictures on my cell phone, which I can't believe I'm doing, but it's amazing the photos you can take with a smart phone," says Margaret.
Onsite photo gallery
The DIGITS maintain a photo gallery at Maris Grove, with member's photos on display in the lobby of the Cardinal clubhouse.
"We try to be good photographers in the first place in terms of composition and lighting, but the other component of our work is experimenting with different Photo-shopping techniques," says Margaret.
Sharing the music
Margaret's also nurturing another side of her creative nature—music. "I was thrilled bring my piano with me to Maris Grove," says Margaret, who enjoys playing in her apartment. Her musical talents are also gaining notice elsewhere on campus.
"I love walking either inside or outside, and sometimes I take a three- to five minute detour to the grand pianos in the lounges here," says Margaret, who studied music theory in college. "The odd thing is I could never play the piano in front of people because I'd freeze up. Here, I don't mind playing in front of people because they're busy with their own activities. I'll sit down and play for a few minutes, and then continue on with my walk."
Inspiring new work
 The newfound freedom has been inspiring. Margaret has written 10 original compositions for the piano in the past year.
"That's the beauty of the Maris Grove lifestyle," says Harrington. "Our residents are free to pursue their passions. The amenities and activities are fantastic, so you can be as involved as you like."
Consider being part of a strong and caring senior living community like Maris Grove. Beautiful walking paths, gardens, resort-style amenities, an on-site medical center staffed by full-time medical professionals, and new friends await. Request a brochure or a visit now!
Back