Out and About at Maris Grove
Jill Dutton
October 13, 2023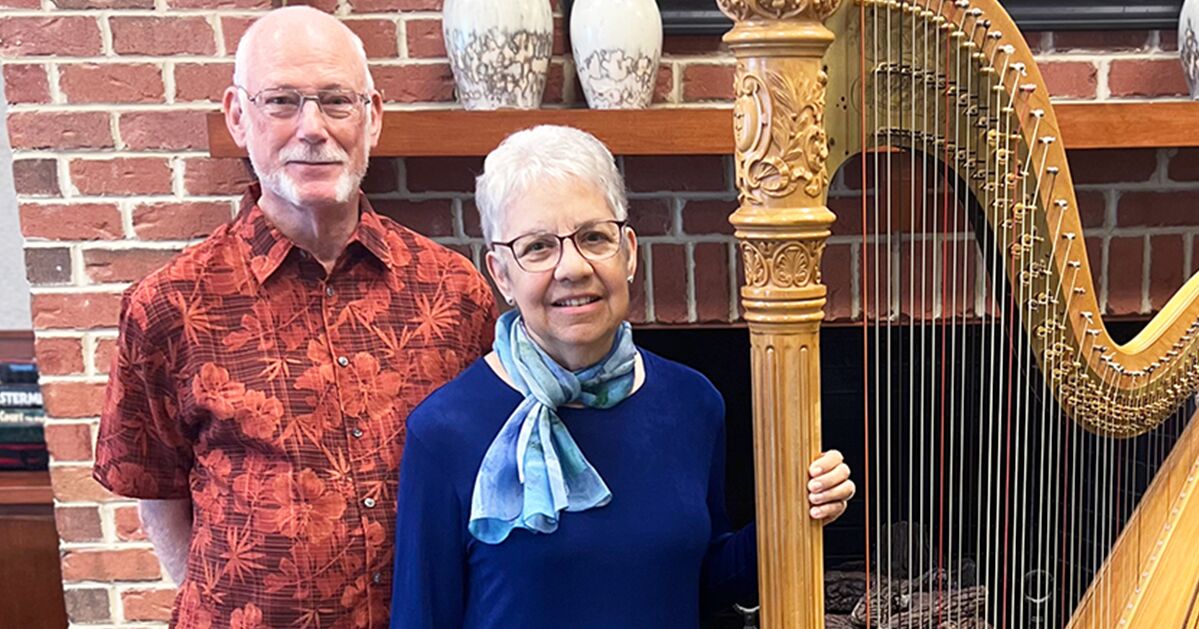 After living in Albuquerque, N.M., for 26 years, Landsdowne, Pa., natives Linda and Roger Kennedy wanted to return home when they retired to be closer to their three children and six grandchildren.
In 2022, the couple moved to Maris Grove, an Erickson Senior Living community in the Brandywine Valley of Pennsylvania, and say that it felt like a homecoming in more ways than one.
With a wide range of activities to pursue--both on campus and in the surrounding area--with new, like-minded friends, residents like the Kennedys discover a sense of belonging at Maris Grove. 
Sharing their talents
"Our kids grew more concerned as we got older. Living so far away, they worried if something might happen, so we decided to move back home to be close to family," Roger says.
The couple visited a number of retirement communities in the area, but Maris Grove's proximity to family and opportunities for socialization were unbeatable. Now, Linda and Roger live just 20 minutes away from their children. 
"Maris Grove has an incredible social milieu that some of the other places didn't offer," notes Roger. 
On campus, residents take advantage of top-notch amenities and participate in activities that promote an active, vibrant lifestyle. The couple especially appreciates being able to share their gifts and talents with others in the community.
Each Sunday, Linda plays her harp at the Millstone Restaurant. "She plays her heart out every week," Roger says. "Before and after dinner, residents enjoy listening to her."
Reaching for the stars
Roger, a working astronomer with NASA, leads the community's astronomy club. 
"We hold two meetings per month; at the first one, I provide timely information about different kinds of activities within the astronomy community based on my involvement with NASA programs and missions," he says. "At the second meeting, we hear from outside speakers."
Since 2004, Roger's work with NASA has focused on educational programming. Bringing his expertise to the community, he provides educational experiences using state-of-the-art solar telescopes and spectroscopes for his neighbors. Weather permitting, he and Linda set up the telescopes at Maris Grove every Tuesday. 
Best of both worlds
"There are so many things to do at Maris Grove," says Resident Life Director Kathy McCrossin. "Residents enjoy attending shows in the performing arts center, creating original works in the art studios and woodshop, biking along our well-landscaped walking paths, and working out at the fitness center."
Maris Grove's long list of on-campus clubs--covering every interest from gardening to current events--offers even more opportunities for engagement. 
In addition to the community's vibrant social life, many residents travel off campus to explore local volunteer programs, entertainment, and sporting events. Situated in a scenic area less than 30 miles from Philadelphia, Maris Grove residents truly have the best of both worlds. 
"Whether someone likes taking their grandchildren to the movies, joining a group excursion for dinner and a show, or an afternoon shopping, Maris Grove's surrounding area offers endless options that contribute to an active and engaged lifestyle," adds McCrossin. 
She adds, "The campus is located in a culturally rich area, with the Brandywine River Museum of Art, Longwood Gardens, and different cultural museums in Delaware--plus all the local theaters. We're only 30 minutes outside of Philadelphia, so it's an easy drive to get to the city. And with the new Amtrak train station only 10 minutes away, residents can take the train into the city as well."
Close to family
Thanks to Maris Grove's location, Roger and Linda have found it convenient to extend their educational efforts around astronomy into the greater community, offering classes at local schools and venues such as the Middletown Public Library.
And now that they're so close to family, they enjoy traveling to Philadelphia often for family meals. "We also love watching one of our grandsons play in his baseball games," says Linda. "Being able to see them whenever we want is great."
Erickson Senior Living communities like Maris Grove are redefining retirement living by offering residents an unparalleled lifestyle that combines convenience, opportunity, and the joy of being a part of something greater.
To learn more about the benefits of moving to a community filled with interesting things to do, request more information today. 
Back