Maris Grove Provides Career Growth and Pride in Work in a Dining Services Career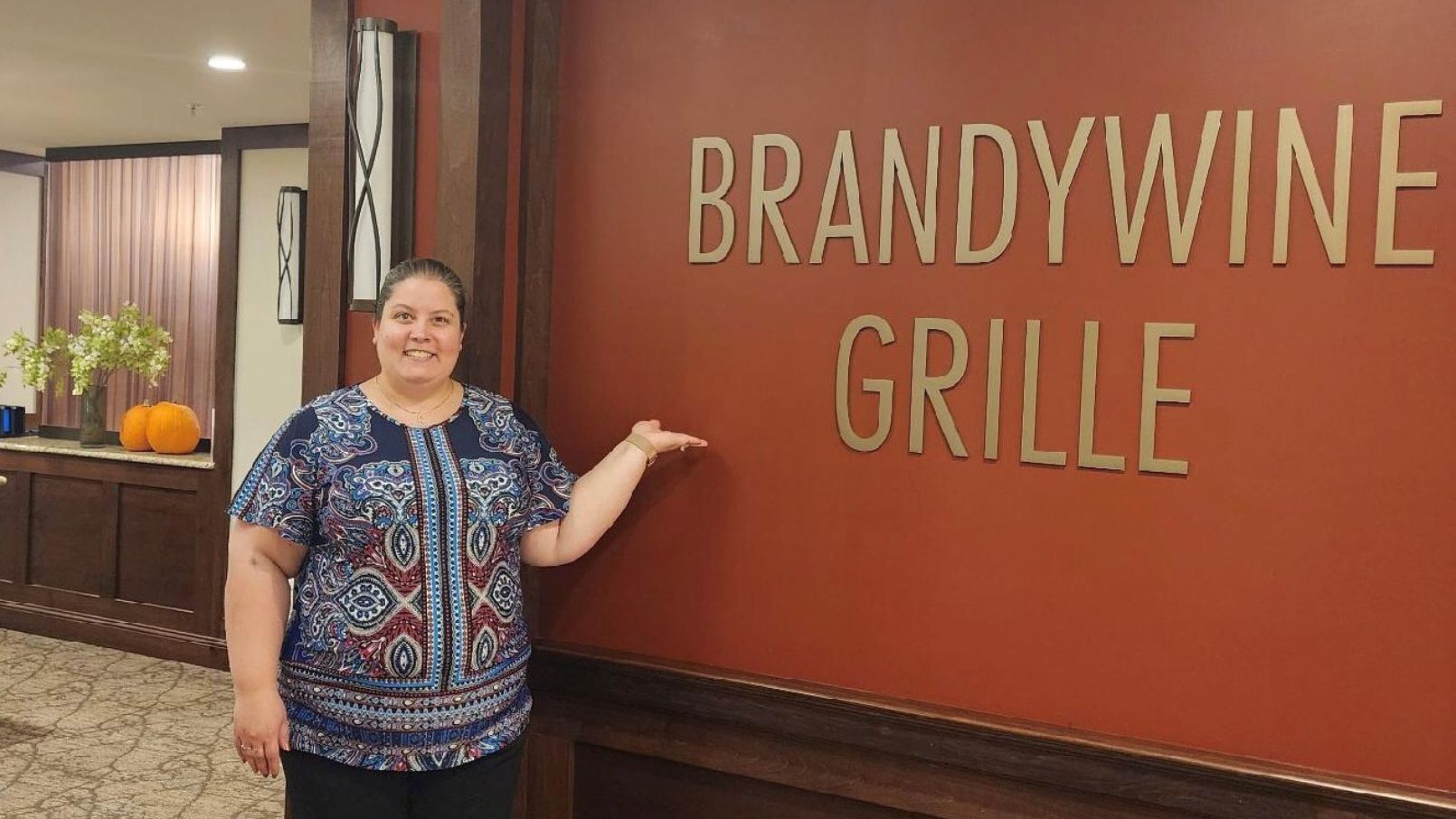 Being a member of the Dining Services team at Maris Grove, an Erickson Senior Living community in Brandywine Valley, Pa., provides unique opportunities for employees to gain valuable life skills and career experiences while also being encouraged toward long-term success. Supporting team members' ongoing education and career development are one of the many reasons why Maris Grove is considered among the best places to work.
"There has never been a more exciting time to be a part of the Maris Grove dining services team," said Dan Lessard, the director of dining services. "The rewarding work, diverse training opportunities, and other benefits inherent with our dining services positions provide an ideal pathway for a successful and rewarding career."    
When people join the Maris Grove team of everyday heroes, they gain more than a great job in a booming industry – they gain unparalleled access to an array of rich experiences, knowledge, and opportunities that will prove invaluable to their personal and professional growth. What is also rewarding for them is that they get to impact lives for the better.
GinaAnn Kline has experienced that personal and professional growth during her nearly 12-year career at Maris Grove. She started as a service coach, was promoted to a supervisor position, then became the assistant general manager in 2018.
She says in addition to a rising career, she receives job satisfaction on a personal level from working with the student staff and forming relationships with the residents at Maris Grove. "It's the best of both worlds," GinaAnn said, "the younger student employees learn from me, and I learn from the residents we serve. I come from a large family, and I'm a person who has no grandparents left. A lot of the residents take you in and share about their lives. I like the fact that not only are they invested in me, but I'm also invested in them. Forming these bonds with staff and residents is definitely a personal benefit of my career."
She said the options for growth are unlimited. "Because this is a nationwide company, I can apply for positions all over the country."
Maris Grove's comprehensive total rewards go far beyond an average benefit plan. In addition to multiple healthcare plans and choices, employees can enjoy a full range of services that enables them to build their careers, enjoy a healthy work-life balance, and plan for their future financial security. Additionally, those joining the dining services team (e.g., cooks, chefs, kitchen staff) may qualify for a sign-on bonus.
Some employee benefit differentiators include tuition reimbursement, 401K, generous paid time off, including for volunteering, Erickson Senior Living University class offerings, rapid advancement opportunities, on-site employee health and wellness centers, employee discount programs, and much more.
Kline values the benefits, such as health insurance and paid time off, and hopes to take advantage of the tuition reimbursement someday to work on her Master's Degree.
Another rewarding way dining services team members can earn the skills and industry certifications to build a lifelong dining services career is by continuing their education with Erickson University's School of Culinary Arts. This professional culinary training program is offered right within the workplace at no cost to the employee.
Since 1983, Erickson Senior Living's network of communities has been devoted to one mission—helping people live better lives. The company is among the most respected names in senior living, with a growing portfolio of retirement communities across the country. We see each day how those driven to make a difference and feel passionate about what they do thrive in an Erickson Senior Living career.
Anyone interested in exploring dining services or other exciting career opportunities at Maris Grove should browse the company's careers website. 
Back