Maris Grove Opens New Assisted Living Neighborhood, Evergreen Pointe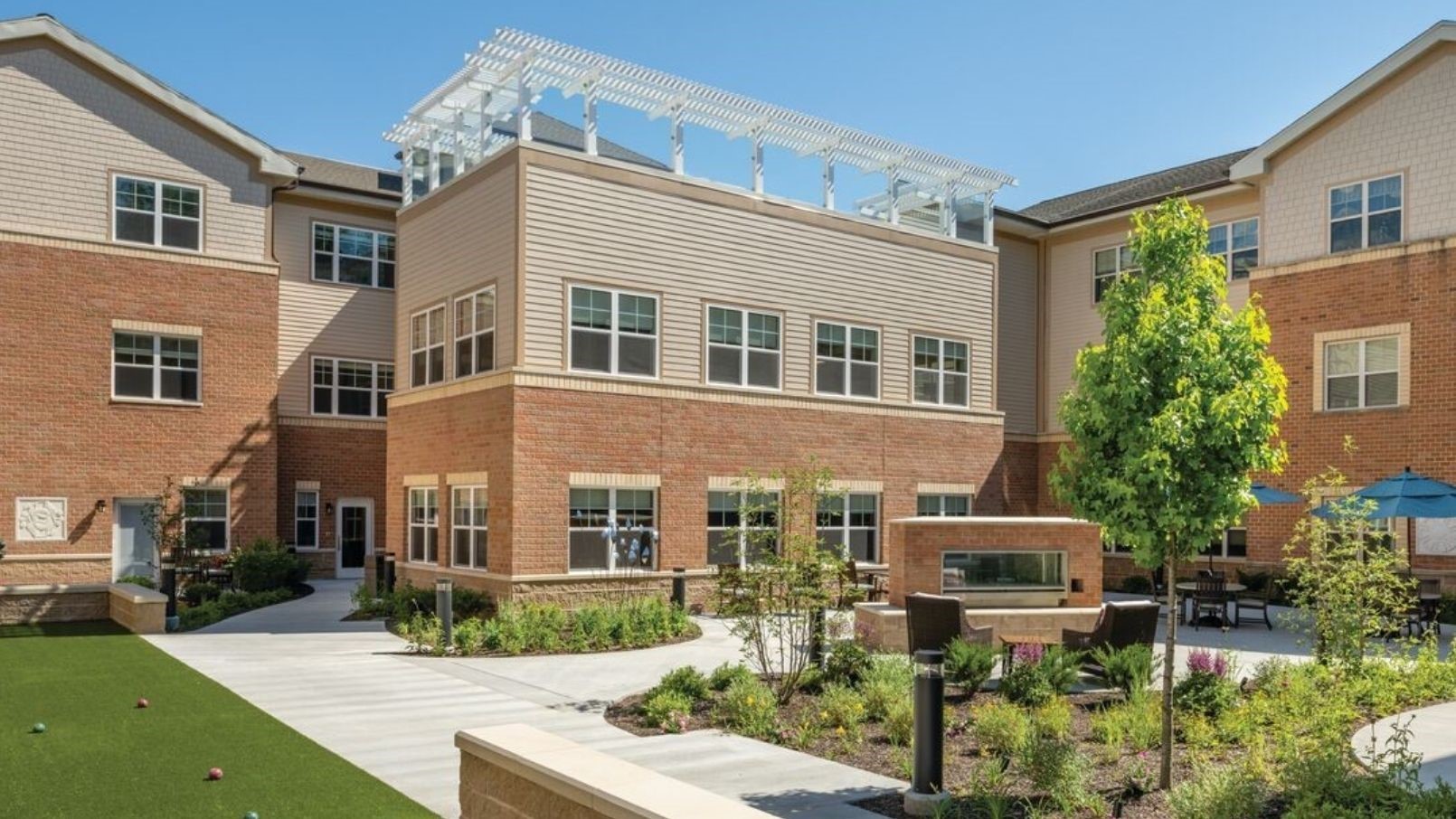 Maris Grove, an Erickson Senior Living-managed community in Glen Mills, Pennsylvania, held a ceremonial ribbon-cutting on September 13 to celebrate the opening of Evergreen Pointe, the new 76,000-square-foot assisted living addition to its continuing care neighborhood. The opening of Evergreen Pointe is part of Maris Grove's multi-year plan to expand and renovate its existing continuing care residences, along with amenity spaces.
"Evergreen Pointe is a fantastic addition to Maris Grove's continuing care neighborhood and will help us meet rising demand in the market for exceptional quality care for seniors," said Executive Director Maureen Heckler. "Our unique setting gives individuals and couples the kind of personalized care and wonderful amenities they want, plus opportunities for engagement and socializing."
Evergreen Pointe is located adjacent to the existing continuing care building, Rose Court, which is being renovated to include an expanded dedicated memory care neighborhood and redesigned lobby and bistro. The new neighborhood features 84 new assisted living apartment homes ranging in size from studios to one- and two-bedroom styles. Each apartment home includes a private, full bathroom and a kitchenette, along with elegant finishes and spacious designs, and some feature patios leading to an enclosed courtyard. Common areas available for use by all continuing care residents include a living room, media room, family kitchen, restaurant, games lounge, library nook, and fitness room.
Throughout the country, Erickson Senior Living communities are known for their dynamic lifestyle, state-of-the-art amenities, and superior health and wellness services. It's this commitment to innovation and excellence that makes Maris Grove an ideal choice for retirement living in Delaware County. At Evergreen Pointe, staff develop a personalized care plan tailored to each resident's interests. The new neighborhood offers an array of activities, clubs, classes, and trips, along with a nurse on-site 24/7 for peace of mind. It's the ideal lifestyle for seniors who value their independence and require support with daily activities like bathing, medication management, mobility, and meal preparation.
In addition to its continuing care neighborhood, Maris Grove has three independent living neighborhoods, with more than 1,200 independent living apartment homes, located on the picturesque 87-acre campus.
Maris Grove's standard of excellence for the provision of health care and commitment to meeting the individual needs of residents is well-known in the senior living marketplace. This year, Maris Grove continuing care neighborhood earned a Best Nursing Home designation by U.S. News & World Report for its short-term rehabilitation services.
The project's designer is the architectural firm SFCS. The Virginia-based architectural firm has a local office in Blue Bell, Pennsylvania.
To learn more about Maris Grove, request a brochure today. 
Back