Maris Grove: More than Just a Stylish Home
Jill Dutton
April 18, 2022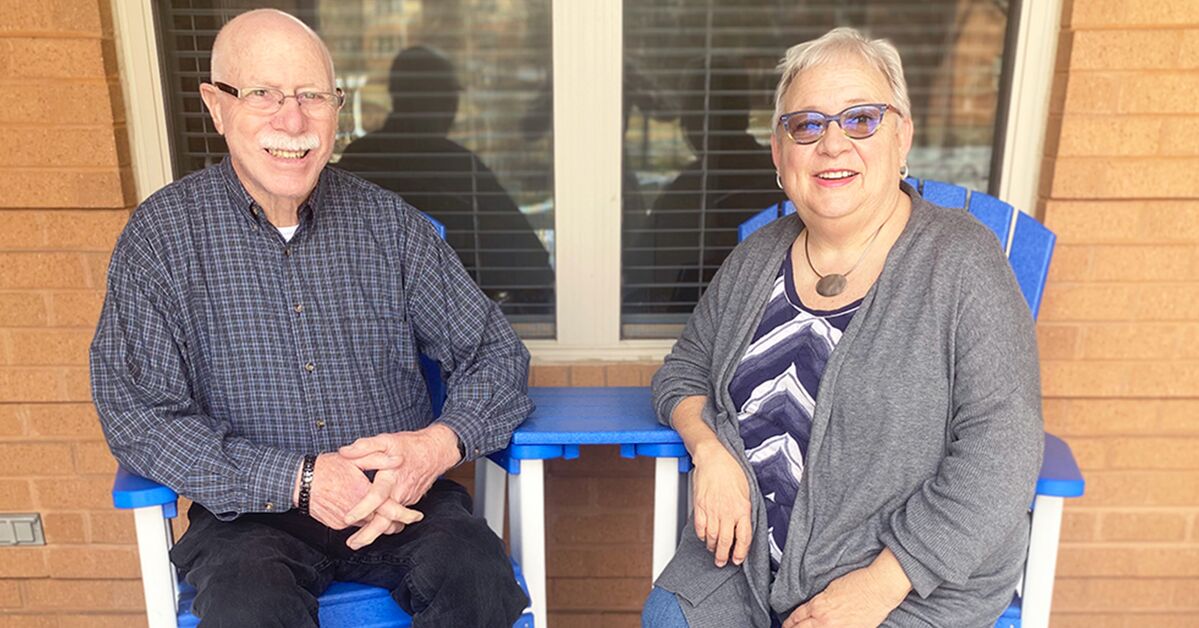 When people move to Maris Grove, an Erickson Senior Living community in the Brandywine Valley of Pennsylvania, they gain even more than a stylish, maintenance-free apartment home. They get all the advantages of an entire community filled with amenities, activities, and services, representing an incredible value for residents.
More time for what matters
Frank and Kay Gagliardi moved to Maris Grove in 2021 after selling their home in Media, Pa. As avid travelers, the Gagliardis were especially excited to relinquish the constant demands of their house, freeing them to focus on their adventures and other lifestyle goals.
They planned the move two years in advance, providing time to help their son move out and purchase a home. Three months after his move, the couple put their house on the market. "We sold the house - and all the aggravation that goes along with owning a home," Frank says.
"Things like leaves and snow removal - I had an old snowblower that wasn't getting any younger," he explains. "There was general upkeep, of course, plus we had to worry about appliances breaking down and not lasting as long as they used to. The heater also wasn't getting any younger; neither was the roof. We don't have to deal with that anymore."
No more yard work
Frank adds, "We did a lot of yard work, like mulching every year. All the expenses and responsibilities involved with that... It feels like a weight has been lifted."
Shedding the costs - and hassles - of repairing and maintaining a house, Frank says, is one of the crucial financial benefits of living at Maris Grove. "The monthly service package eliminated having to find a contractor for electrical work, plumbing work, new air conditioning, things like that. It's all added in now."
The predictability of knowing what the package's cost will be each month is another tremendous benefit, he says.
Financial sense
Liz Harrington, sales director for Maris Grove, notes that many others echo Frank's opinions about the financial benefits of living at the community. "The 90% refundable entrance deposit* and the convenient monthly service package are key attractions for most residents."
The monthly service package covers utilities, maintenance, appliance replacement and repair, plus access to amenities such as the fitness center and swimming pool, scheduled transportation, security, and landscaping.
"Most people save money by moving here, as you can imagine, coming from owning a house and all the things that eventually need repair," adds Harrington. "They appreciate the fixed cost, because they find that they're able to plan a lot better."
The monthly service plan includes flexible meal plan options that offer residents the opportunity to dine in the community's multiple on-site restaurants. The community prides itself on providing an exceptional dining experience with a wide variety of delicious options.
Eating well
"I think we're saving a lot on our food budget," says Kay. "We often enjoy dinner in a restaurant - usually a nice, hearty meal. We're shopping a whole lot less."
Convenience is another benefit of the Maris Grove lifestyle.
"We're not having to venture out as much," says Frank. "The doctors are here for physical therapy, and there is a little store here, so we don't have to leave for a gallon of milk. It's just nice to have the doctors here and health care so close by."
Always something to do
And with 150 clubs, an art studio, woodshop, fitness facilities, and classes, there is always something to do on campus.
Kay says she wondered if she would miss their house after living there for so many years. Instead, she finds that, "I don't miss the house at all. I worried that I would miss the house, but I don't miss it all. In all, we're very comfortable."
She adds, "We're very happy that we made the move."
Invest in your future at Maris Grove. From top-notch amenities and activities to affordable, maintenance-free apartment homes, you'll enjoy living your retirement to the fullest. Request more information today!
*As per the Residence and Care Agreement.
Back