Maris Grove Exceeds New Residents' Expectations
Jill Dutton
March 17, 2023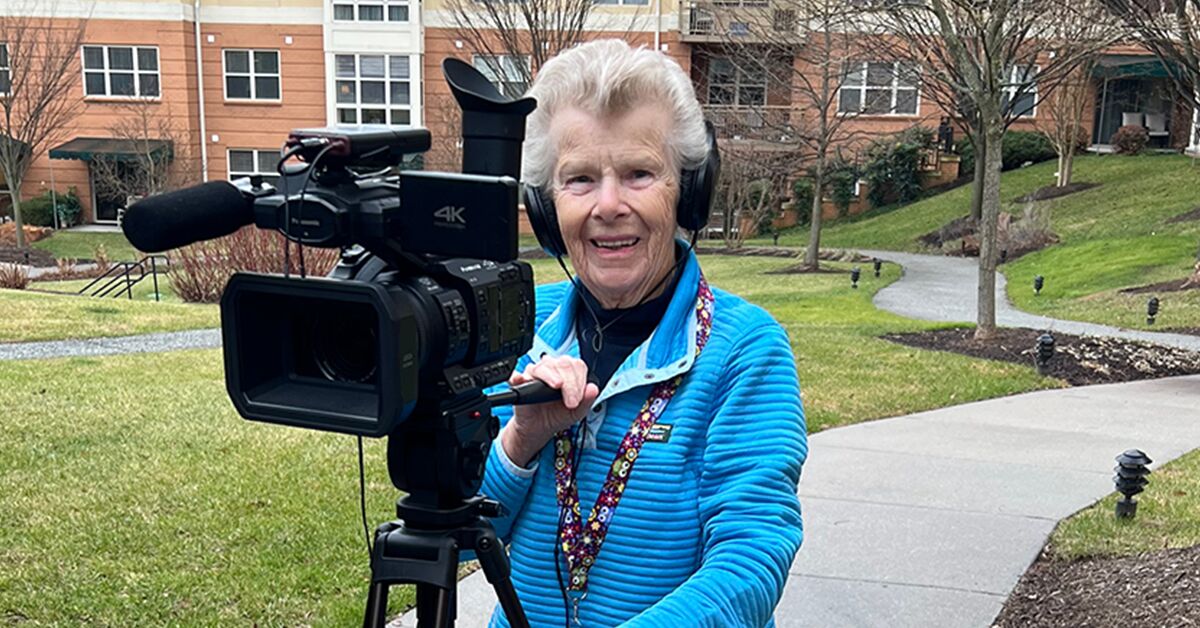 When Mary Ann Starkey and her late husband Leonard were researching their senior living options 16 years ago, they knew it was a decision that would impact their lives. That turned out to be true--in ways that went beyond their expectations.
After Mary Ann's parents passed away, she was tasked with cleaning and selling their house. Overwhelmed with the added stress, she knew she couldn't lay that sort of burden on their children.
"We thought, 'We're not giving that job to our kids,'" says Mary Ann. "Plus, we wanted to downsize, so we started searching for the perfect community. Maris Grove really caught our eye."
A warm environment
Mary Ann says it was Maris Grove's "personality" that drove their decision to choose the Erickson Senior Living community in the Brandywine Valley of Pennsylvania.
"The community was still in the construction phase," notes Mary Ann, "so it was the friendliness of the staff that stood out for us. Their excitement was contagious. We really wanted to be here--and be part of that environment."
Quality care and service
The sales team contributed to that warm environment, as the Starkeys were impressed by their timeliness and undivided attention. They were eager to learn more about Maris Grove's range of continuing care options, all provided on site, which now create peace of mind for their children.
"Of course, after our first visit, all of the questions we hadn't thought to ask started coming to mind," she quips. "So, I emailed the questions to our sales associate, and I was surprised to get a response the same day. That standard of service amazed me. And, it impressed Leonard that our sales associate sat down and spoke with us as if she had nothing else to do than to answer our questions!"
Mary Ann has connected with many neighbors through clubs and activities since their move. She loves spending time outdoors, gardening and walking the paths that wind through the beautifully landscaped 87-acre community.
"I was thrilled to discover that there was an Adopt-a-Pot program, where I could plant flowers in a large pot outside," she says. "The fact that I can do my favorite thing here, continue with my gardening, it's perfect."
By exercising her green thumb, Mary Ann met fellow community member and gardener Margaret Kummerer. The two became fast friends. 
Making a discovery
When Mary Ann shared with Margaret that she was adopted, Margaret suggested that she take a genealogy test. Thinking that it'd be a fun experiment, Mary Ann complied.
Mary Ann grew up believing that she was of English and German descent, so when the test revealed that her ancestors were Irish instead, she became interested in learning more about her biological parents.
"I have a friend who connects adopted children with their biological parents or siblings," says Mary Ann. "When I told her the genealogy test's results, she suggested I try a comparison company that matches DNA."
Mary Ann agreed, and two weeks later, the second test came back confirming her Irish roots.
A close relationship
"Because this was such a surprise to me, it piqued my friend's interest," she explains. "She told me she wanted to look into it!"
After some database digging, Mary Ann's friend found her sister Kathy--and that she lived only 15 minutes away in the greater Philadelphia area.
"I've lived in Chester County, which isn't far from Philadelphia. She grew up there and raised a family there, too, so I'm sure our paths have crossed and we didn't even realize it!" Mary Ann says. "It was such a shock for us both, because neither of us realized the other existed."
Since meeting each other for the first time six years ago, the sisters regularly catch up--especially now that Kathy has moved to Maris Grove as well.
"Maris Grove has rewarded us in so many ways," says Mary Ann. "I've reclaimed a lost part of my past that I didn't even know was missing!"
To learn more about affordable, independent senior living at Maris Grove, request your free brochure to get the scoop on amenities, floor plans, and so much more.
Back