Maris Grove Community Members Appreciate the Value—and Worry-Free Lifestyle
Dorrie Anshel
October 14, 2021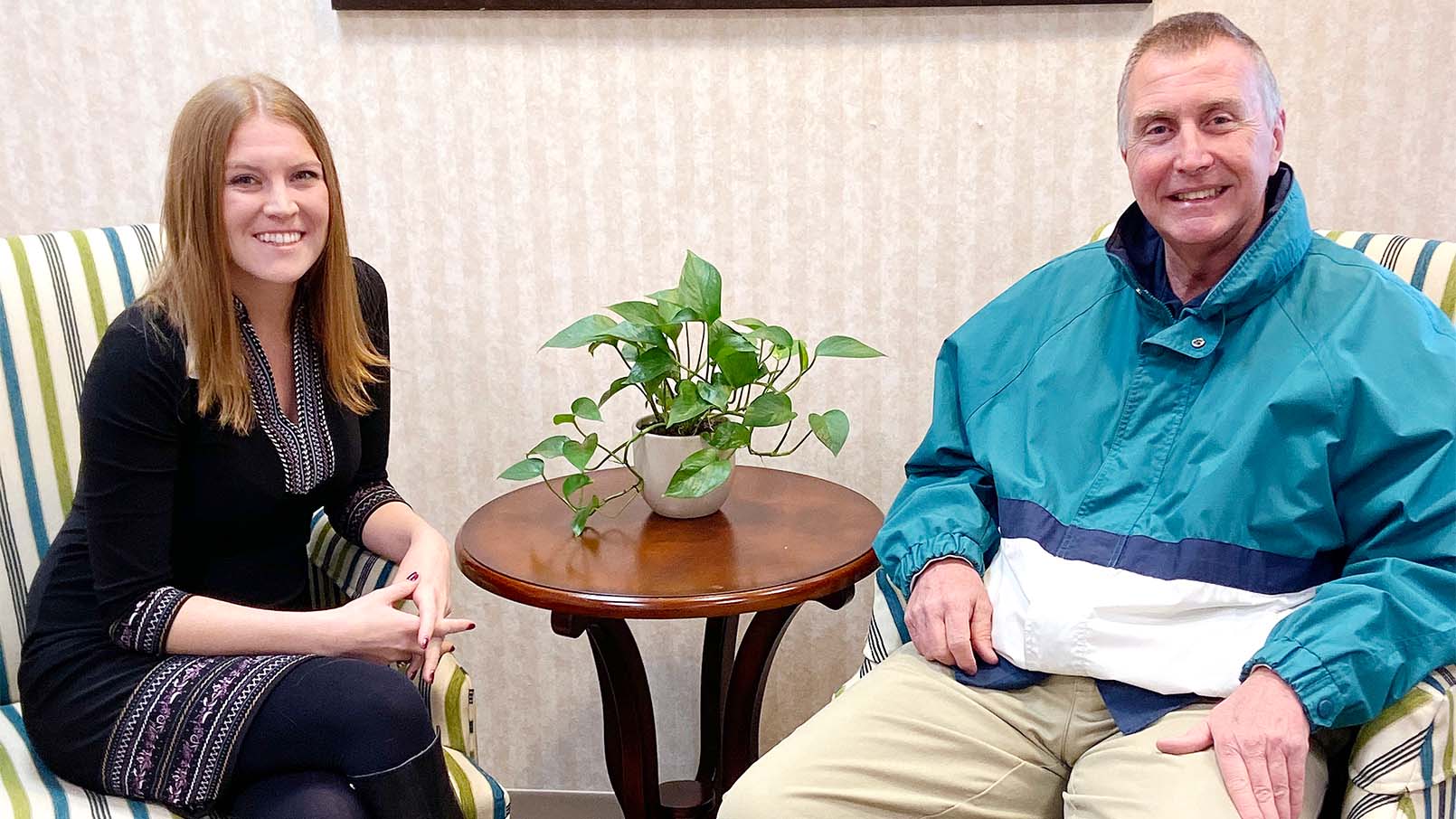 If you're looking for a maintenance-free, active senior living option, then Maris Grove, the Erickson Senior Living community located in Glen Mills, Pa., might be the perfect fit for you.
On-campus amenities provide an abundance of clubs and activities to join, ensuring your schedule will have endless opportunities for socialization. And, conveniently located in the historic Brandywine Valley, people who live at Maris Grove also have easy access to some of the area's most-popular cultural and historic attractions.
The best part? Peace of mind. You've worked hard to build a nest egg, and Maris Grove ensures that you can continue to reap the rewards in the future. The resourceful sales team will work with you individually to evaluate the costs and value associated with moving to a senior living community.
Looking ahead
Although people within a wide age range continue to choose Maris Grove, the community is receiving more requests for information and tours from prospective residents in their early- to mid-60s, according to Sales Counselor Kim Janson. Several have reserved apartment homes and moved in shortly after celebrating their 62nd birthdays, the minimum age for entry.
Janson believes the reason is easy to recognize: living at Maris Grove is appealing, now and in the future. She adds, "People appreciate the freedom and sense of security we provide, so they're looking at Maris Grove earlier than they anticipated."
Activities everywhere
One of the reasons retirees of all ages are looking to move to Maris Grove is the variety of things to do.
Residents choose from a large array of daily activities, restaurants, clubs, fitness classes, special events, and so much more, which are bringing people in record numbers to Maris Grove.
"Once people discover all the interesting things there are to do on campus, they understand how rich their life can be at Maris Grove," says Maris Grove Sales Director Liz Harrington. "We're close to so many major metropolitan areas. It's easy to see why more and more people are moving here from Delaware, Maryland, New Jersey, and New York."
"The friendships you make and the activities you engage in create a real sense of community," adds Janson. "The amenities are fantastic! You can be as involved as you like, really. We have more than 100 clubs, a fully equipped fitness center and indoor swimming pool, and beautiful clubhouses in every neighborhood—all perfect for socializing."
If you choose a home at Maris Grove, you'll be close to all the Dupont estates: Longwood Gardens, Hagley, Winterthur, and Nemours. For history buffs, the preserved Revolutionary War battlefields will embody the long-told stories of American history. Artists are sure to appreciate the Brandywine River Art Museum, which features frequently changing exhibits, in addition to its permanent collection of works by three generations of Wyeths. You'll also find a wealth of off-campus shopping and dining venues in your backyard.
A smart financial decision
Understanding the long-term financial implications of senior living options can help you make the right decision for your future. Senior communities that are only month-to-month rentals are a possibility, but they beg the question: Is renting the best choice for you?
Harrington and Janson explain that planting roots in a continuing care retirement community (CCRC), which grows into a "home for life," is the stronger option. "We respect how hard you've worked to accumulate those assets, and we help you protect them for the long term," Harrington says. The 90% refundable entrance deposit (as detailed in the Residence and Care Agreement) and comprehensive monthly service package programs at Maris Grove provide more services, amenities, and staff than rental options, as well as community renovations that keep your community modern and desirable.
Comfort, quality care, and community are just a few of the hallmarks that make Maris Grove the perfect independent living community for seniors. Request a brochure to take a closer look at Maris Grove and the beautiful, maintenance-free apartment homes.
Back