Hot Housing Market Has Seniors on the Move to Maris Grove
Dorrie Anshel
May 21, 2021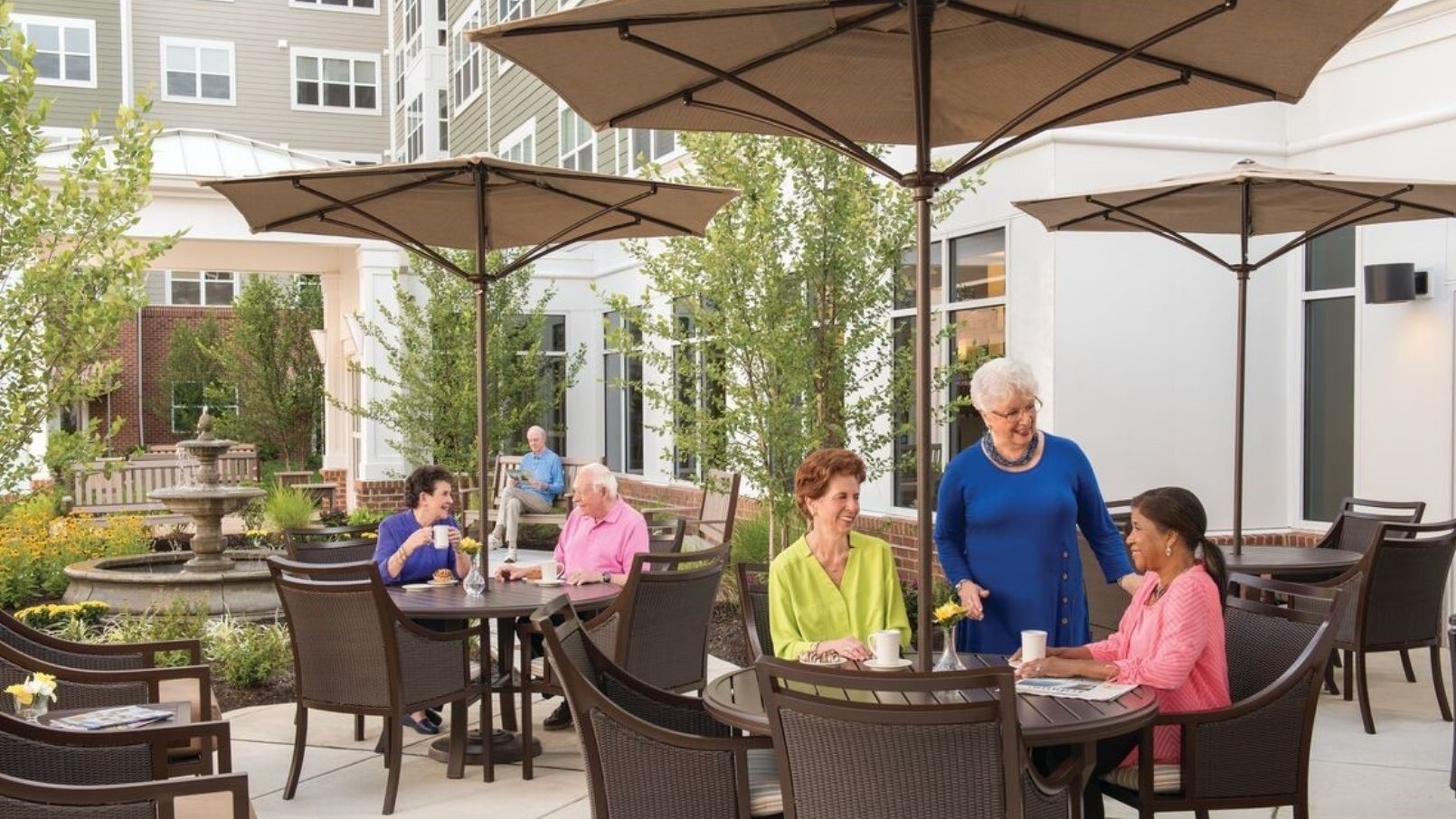 We all know Ben Franklin's timeless piece of wisdom: Do not put off till tomorrow what we can do today. For seniors looking to capitalize on the current red-hot real estate market, that advice has never been more relevant, for several reasons.
Capitalize on a hot housing market
Interest rates and inventory remain at record lows, motivating eager buyers to bid up asking prices. That can mean extraordinary gains for anyone who purchased their houses decades ago.
Many savvy seniors are taking those gains and moving to vibrant, maintenance-free communities like Maris Grove, an Erickson Senior Living-developed and managed community in Glen Mills, Pennsylvania. The financial benefits are clear: Each apartment home requires a one-time, 90% refundable entrance deposit, and monthly expenses are covered by one, convenient bill.
Maris Grove's Sales Director Liz Harrington says, "Our residents appreciate that their housing costs and monthly expenses are set before they move in. It makes life easy and predictable. And without the responsibilities of home maintenance, they can pursue hobbies, try new activities, and create a fabulous, worry-free life for themselves."
She adds that the community is offering a special, limited-time incentive until the end of June that could make moving even more enticing. New residents who reserve and settle on select apartment homes by June 30 will not pay their monthly service package for three full months," she says. "That could save thousands of dollars, so it's well worth looking at these beautiful apartment homes."
A professional senior moving consultant's perspective
Ashle Wilson Bailey of Long and Foster, a veteran preferred realtor for Maris Grove, has helped hundreds of new residents make the move. She says, "As a seller, you couldn't be in a better situation. Inventory in surrounding counties is down more than 50%. Despite that, sales are up 20% and prices are up 35% compared with this time last year."
She notes that many first-time and move-up homebuyers are looking at resales because new construction is too expensive. Because seniors typically have been in their homes for a long time, they can sell at an attractive price point for these buyers while realizing significant gains.
Wilson Bailey recently listed a house for $430,000, received 11 solid offers, and sold the property for $470,000. "Getting way above ask is typical," she says. "So are sales without contingencies. Buyers are bringing cash, waiving inspections, doing whatever they can to win the property."
While selling in this market is easy, sorting through multiple offers requires professional help. "Working with an experienced realtor is more critical than ever," she notes. "If you haven't sold a home in decades, you need an agent who can help you net the highest value with the least aggravation and see the sale through to closing."
Dottie Covington, a recent arrival at Maris Grove, worked with Ashle to sell her home and was delighted with the process. She had lived in Middletown for 16 years and was reluctant to leave her friends and volunteer work. But with her daughter Shirley and son-in-law Larry in Florida three months of the year, she agreed that it was time for a more secure location without the responsibilities of home maintenance.
"Ashle was wonderful, and so helpful," says Dottie. "I sold my house in one day! I asked $320,000 and got $325,000, so I was very pleased." Dottie loves her apartment home and is eager to try all the activities and amenities on campus. "My neighbors are so nice," she says. "I'm really enjoying my new life at Maris Grove."
Ashle encourages other seniors to follow Dottie's lead. "Take advantage of this exceptional market before it cools," she says. "You're in complete control and will have your choice of offers. You simply will not find a better time to sell, especially if you're a senior."
Don't let this real estate bubble burst on your independent senior living dreams
If you've been considering selling your home and moving to an independent senior living community, don't wait any longer! Consider being part of a strong and caring senior living community like Maris Grove. Beautiful walking paths, gardens, resort-style amenities, an on-site medical center staffed by full-time medical professionals, and new friends await. Request a brochure or a visit now!
Back