Here's to You—Make 2022 a Year of Good Health!
Leslie Feldman
January 4, 2022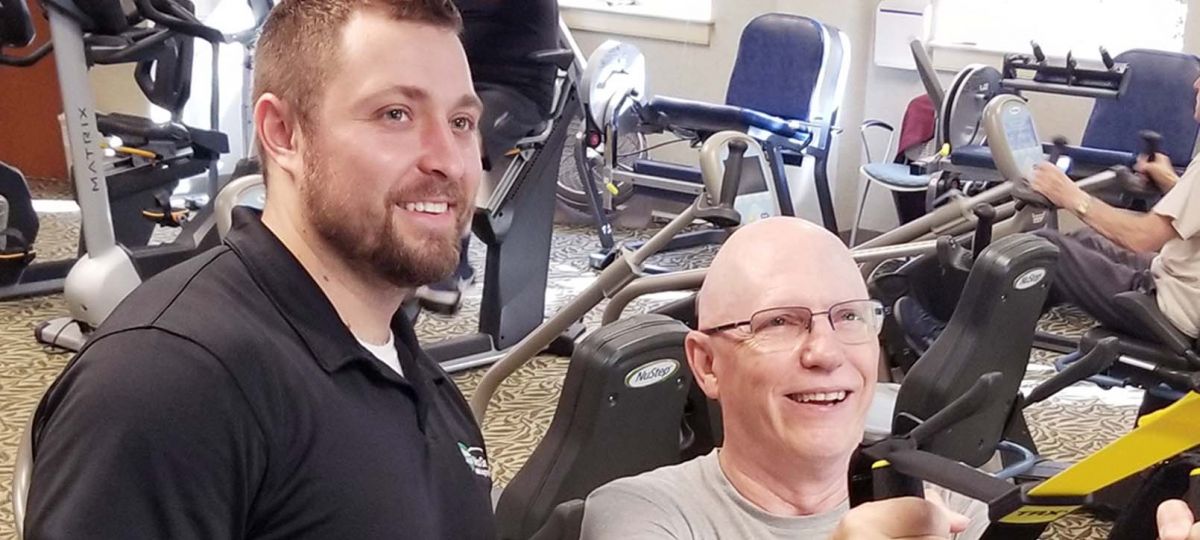 As each new year approaches, many reflect on how they can grow and change to feel better in the future. New Year's resolutions are a great way to set goals, especially those concerning your health and well-being.
Living at Maris Grove, an Erickson Senior Living community in the Brandywine Valley of Pennsylvania, community members find it easy to stay fit and engaged; with fitness centers, swimming, hobbies, and clubs. Maris Grove also prioritizes peace of mind, from the maintenance-free environment to the many opportunities for socialization, communication, and relaxation.
The phrase "exercise is medicine" has become popular and supports the notion that staying healthy impacts our overall quality of life, says Maris Grove Fitness Manager John O'Donnell.
"This concept is not a new one," O'Donnell explains, "just a modern spin on what the ancient Greek philosopher Thales called mens sana in corpore sano or 'sound mind in a sound body.' Regular exercise has the power to not only benefit our muscular and bone strength and cardiovascular system, but also improve our mental and social health."
Fitness at any age
So, why is it important for seniors to stay healthy? Staying healthy through proper exercise, plenty of rest, and nutritional foods can slow the natural aging process.
"There's a big difference between 18 and 81, but at any age, a regular exercise program can improve a person's overall health and well-being," O'Donnell adds.
O'Donnell notes that the biggest obstacle for seniors when it comes to maintaining physical and mental health is the same for nearly everyone—getting started. However, he explains that another hurdle might be a lack of fitness resources.
"There are very few senior soccer or baseball leagues in the surrounding area and going to a community gym can be intimidating if the other members are much younger," O'Donnell says. "However, at Maris Grove, the senior population is what our whole fitness philosophy is focused on."
Wealth of amenities
At Maris Grove, community members have access to multiple complimentary fitness centers and an aquatics center that are open 24/7, accessible through glass-enclosed, climate-controlled walkways—no need to drive or walk through snow or rain. In addition, there are a variety of group exercise classes to choose from, alongside fitness programs that are broadcast daily on Maris Grove's in-house TV station and available on the My Erickson app.
"This allows community members to choose activities that best fit their goals and schedule. Of course, we also have the fitness team—a group of professionals who can help you get started; develop an exercise program; lead you in a class; or provide you with one-on-one personal training in the gym, pool, or the comfort of your own home," adds O'Donnell.
Exercising every muscle
Joan Dugan has lived at Maris Grove for five years and really enjoys the fitness classes she participates in, especially water aerobics and chair yoga. "Water aerobics is definitely my favorite class, and John [O'Donnell] is so wonderful. He helps us exercise every muscle in our bodies. The time goes by quickly. He talks to us and keeps us entertained."
Joan also appreciates the ability to exercise at home through the community's closed-circuit TV programming. "Exercising improves your physical and mental health. Not only are we working on our physical well-being, but we are socializing with others at the same time, which keeps us from feeling isolated."
Something for everyone
Maris Grove's group exercise programs offer something for every interest and ability level—from water aerobics, to get the heart pumping; Fitness to the Beat, to emphasize and incorporate the healing qualities of music and movement; to Chair & Mat Yoga, which strengthens the body and relaxes the mind.
"The social aspect of being in the fitness center with other community members, along with the motivation and encouragement you receive from a personal trainer, provides a holistic approach to achieving your goals," explains O'Donnell.
Maris Grove plans to adapt their fitness offerings and add new classes to meet the demands of current and future community members; along with expanding technology-based options that allow community members to choose how, when, and where they get active.
To learn more about the abundant fitness and wellness opportunities, schedule a virtual or in-person visit.
Back