Having Fun and Making Friends at Maris Grove Senior Living
Written by Jill Dutton
May 4, 2022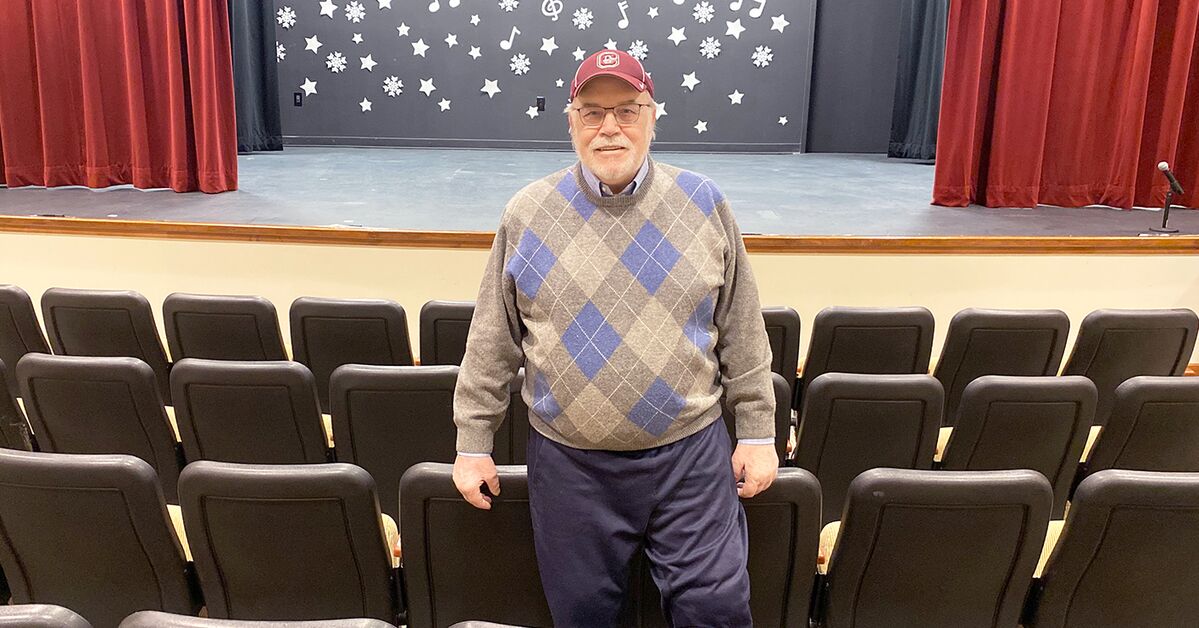 When Larry Cabrelli began researching his senior living options, he considered everything from retirement communities and 55-plus developments to upscale apartment complexes. Then he came across Maris Grove, the Erickson Senior Living community in the Brandywine Valley of Pennsylvania.
"At that point, I had my other comparisons all set and knew exactly what I wanted," he says. Larry knew he'd found his new home.
First impressions of senior living
Larry took his brother with him on his first visit to Maris Grove.
"We had a great experience. The sales counselor who showed me around knew her stuff and knew what I wanted," he says. "We walked over to the neighborhood I'm in now and saw a model apartment home. Since it was furnished, it gave me a better perspective. I said, 'Okay, this is it.' I looked at my brother and he said, 'Oh, absolutely, this is it.'"
Larry was impressed that all the buildings are connected by enclosed, climate-controlled walkways. "I knew there was no way I would have problems getting around - getting to anywhere - no matter what the weather," he says.
The top-notch amenities were another deciding factor. Larry said that Maris Grove, "by far," has the best amenities of any option he had researched.
And with two sons, each about 15 miles away from Maris Grove, as well as his brother nearby, Larry felt that the location was perfect.
A buzzing social life for seniors at Maris Grove
"Of the other places I looked, one place didn't even have clubs to speak of. Another place that I was looking at had some amenities, but they didn't have the clubs. The socialization aspect wasn't there," he explains. "So, when we came down here and started looking over the different clubs and everything that's offered - and met some other people who live here - I was sold. The security, the available health care, the dining options that you have, it just has a bit of everything. It's extremely well-thought-out."
Within the first three weeks of moving to Maris Grove from Radnor, Pa., Larry says he joined 11 clubs. One of his favorites is the Italian American Social Club. He's also enthusiastic about a club called Sports Chatter, which, like it sounds, involves lots of talk about sports. He also joined the Current Events Club and the Republican Club.
He also found a club featuring a new-to-him tile game - Rummikub. The Rummikub Club plays on card tables that are set up across from the dining area. "There's maybe 20 card tables set up in there," explains Larry. "People play a variety of different card games. And this Rummikub, apparently all my kids know about it and my brother knows about it, but I had never heard of it."
Meeting new people as a senior
These kinds of open areas lend themselves to socializing, notes Larry. "The nice thing about the card tables is that - other than the hours dedicated strictly to Rummikub Club - people can sit down and join gin, poker, or other card games. You can walk from dinner, about 20 yards, to the living room. And if there's three people sitting there playing, you just go up and say, 'Do you mind if I join you?' And that's it; you become their fourth."
"That's the way the restaurants work too," he adds, "which is cool because you don't always have somebody that you want to go to dinner with. You just go in and tell the hostess, 'I'm here by myself,' and she will walk around to find a table that can take one more chair. Then she'll go over and ask, 'Do you mind if this gentleman joins you?'"
Larry said it's a "terrific" way to meet people and make new friends. "Even if you moved here without knowing anybody, before you're done eating, you're going to make three new friends or acquaintances."
He adds that, oftentimes, he dines with people he might not have met otherwise. But Larry is also pleased to run into familiar faces, like a former coworker who is now a resident at Maris Grove as well.
The amenities and opportunities for socialization are two benefits, Larry says, that he enjoys most.
"I like the fact that you can't pass anybody, anywhere in the community, without somebody saying, 'Good morning,' 'Good afternoon,' or 'How are you?' … and it's infectious. I really, really like that. I just love this place."
To learn more about affordable, independent senior living at Maris Grove, request your free brochure to get the scoop on amenities, floor plans, and so much more.
Back