Having Fun and Making Friends at Maris Grove
Jill Dutton
August 16, 2023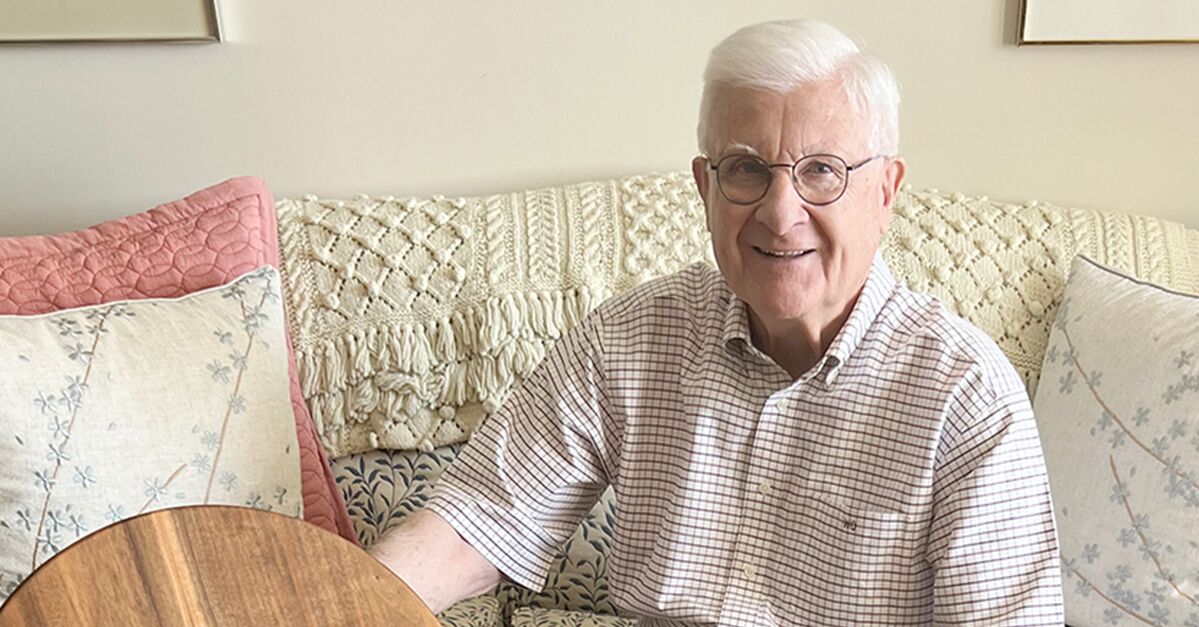 When looking for his new home in retirement, Bill Queale was immediately drawn to the "curb appeal" of Maris Grove, an Erickson Senior Living community in the Brandywine Valley of Pennsylvania.
"When I pulled into Maris Grove, it was like buying a house—it had curb appeal and I liked what I saw," he recalls. "And when I went in and started walking around, I liked the inside as well."
He was equally impressed by the cheerful culture and warm atmosphere at the community.
"What stood out for me on that first visit was seeing the other people," he recalls. "Everyone was smiling, interacting with someone, playing cards, or being active. No one was sitting in a corner by themselves." 
Starting a new hobby
After settling in, Bill didn't waste any time finding clubs and activities to join. And thanks to his maintenance-free apartment home, he's gained more time to explore new hobbies. 
"I moved in on a Friday night," he says, "and on Saturday morning, my next-door neighbor came over to introduce himself. He told me he was a member of the woodshop club and asked if I'd be interested in joining. So, I went down and joined that day."
Bill, a novice woodworker at the time, has become quite the expert—and served as the woodshop club chair for two years. 
"I started off by creating small items. Then, I took on larger projects, such as a desk and a kitchen table. I quickly filled my apartment home with custom furniture," he says, with a laugh. "So, I started volunteering to make furniture repairs for other residents with some help from shop members."
Like his fellow woodworkers, Bill finds that the shop is a great place to meet new people and make friends. 
Dining with friends
Bill has made friends at the woodshop and at the card games he joins in frequently, and often, he notes, someone will just say, "Let's go to dinner tonight."
He enjoys joining others for a meal and appreciates that Maris Grove will seat him with others when he's solo for dinner. He formed a lasting friendship with one of the high school dining staff members who would playfully choose groups of women for him to sit with at dinner each night. 
"The first day I was here—they were still moving my furniture in—I went down to the restaurant for dinner. The young hostess, when I said it was just me, asked me if I was new. I told her I was just moving in today, so she told me she would seat me at a table for four and bring three additional residents for conversation.
"I looked up and she had a silly grin on her face as she brought three women to sit with me," he recalls with a laugh.
Getting involved 
To get even more involved in community life, Bill joined the Resident Advisory Council (RAC), acting as chair of the building committee and serving as a member of the philanthropy advisory committee. 
"I worked the voting machines during our elections," he says. "It's rewarding to give back to the community in this way."
And to share his love for the vibrant lifestyle that Maris Grove offers, Bill became a resident ambassador to meet with people who are considering a move to the community. 
"At informational events, people ask about the number of activities here and the quality of the food in the restaurants, and I have nothing but good things to share," he notes. "I like answering their questions and helping them learn more."
In his rare free time, he volunteers backstage at the theater. 
'A great place to live'
For anyone thinking about a move to Maris Grove, Bill offers one piece of advice.
"The best thing to do is walk around and check out everything on campus. If you're looking for an active lifestyle, this is the place to be," he notes. "There's something to do, no matter your interest, with over 150 clubs."
He concludes, "Maris Grove is a great place to live, make friends, explore new hobbies, and get involved!"
To learn more about senior living at Maris Grove, request your free brochure to get the scoop on amenities, floor plans, and so much more.
Back