Great Food and a Chance to Connect at Maris Grove
Jill Dutton
September 15, 2022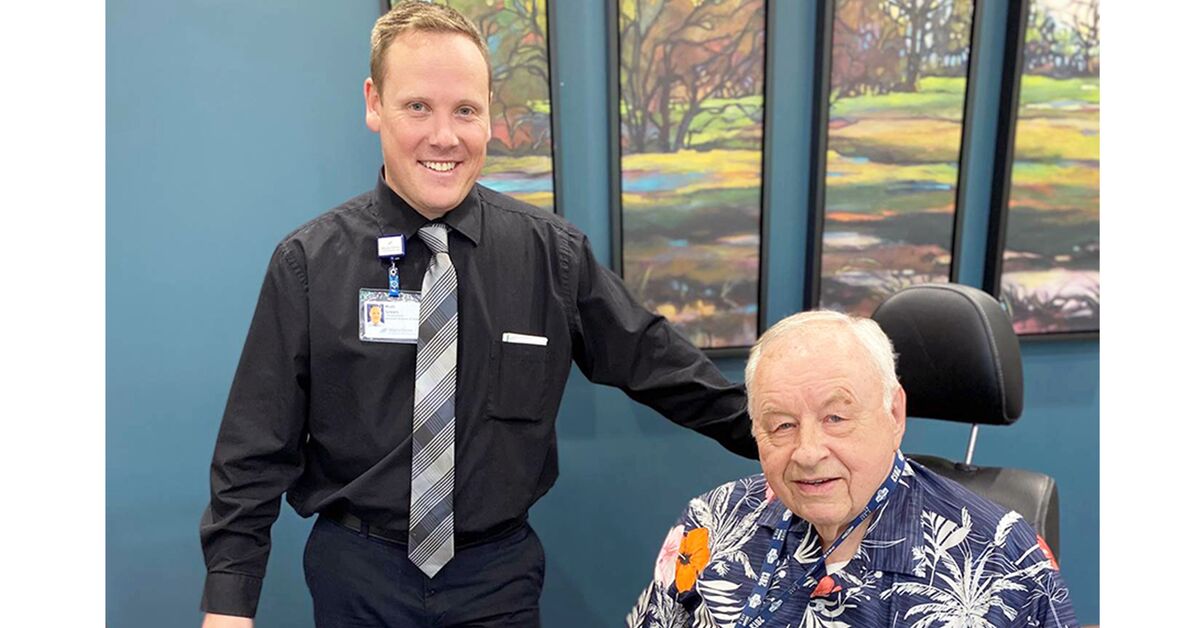 While living at Maris Grove, an Erickson Senior Living community in the Brandywine Valley of Pa., Larry Shenk maintains a busy social schedule. One of his favorite ways to socialize, he says, is to dine with friends and neighbors at different restaurants on campus throughout the week.
Thanks to the community's Signature Dining program, which emphasizes preparing high-quality, made-to-order meals, residents enjoy delectable dishes made with fresh ingredients and exceptional service each time they dine.
Venues and menus
Matthew Green, assistant director of dining services, notes that two of the most significant benefits of Maris Grove restaurants are variety and quality.
"Each restaurant utilizes local flavors to create a multitude of fresh takes on classic dishes," says Green. "The Signature Dining program allows Maris Grove's culinary professionals to showcase their creativity and personalize each plate of food."
The Grove Pub, Café Coebourn, Woodside Grill, and the Blue Sky and Millstone restaurants all serve a wide range of delicious items.
Comfort food and more
Larry's a regular at the Blue Sky restaurant, which is just a short walk from his apartment home. "My palate is pretty basic. I prefer what I think they call comfort food. I really enjoy the spaghetti and meatballs and shepherd's pie here. I'd never eaten fish before, but the basa and salmon they serve are delicious, so I now order fish," he laughs.
He credits the talented chefs, specifically their savory bourbon sauce, for his new food preference. "I'd like to take it home for my Rice Krispies!" jokes Larry. 
For lunch, he often stops by the Grove Pub. "They have a very nice lunch menu. If I'm not meeting friends for dinner later in the day, sometimes I'll eat lunch at the café and then bring something home for dinner that night."
Resident favorites
Green also notes that positive feedback from diners helps determine what items should appear on the rotating menus.
"We make sure popular dishes remain," Green says. "Dining at Maris Grove is a special collaboration - a one-team approach - between the people who live here and staff members. Our restaurants are not just restaurants - they're part of each person's greater home. As a result, we cook and respond with respect and care. We don't simply 'play to the hits' to avoid criticism, but work diligently to create menus that earn compliments."
One appetizer many residents enjoy, Green says, is the chilled strawberry soup. Frozen strawberries are crushed and then blended with cream and champagne, acting as a light yet luscious starter for any hearty meal.
Sold on seafood
For entrées, the seafood options always earn rave reviews, especially the New Orleans-style shrimp, the honey walnut shrimp, and the salmon.
Menus contain symbols that help people choose dishes based on their nutritional and dietary needs. An apple symbol indicates that an item contains 300 calories or less, a star highlights new items, and a leaf indicates vegetarian items. There are gluten-free options listed as well. Plus, nutrition information for all entrées served can be found in the Net Nutrition section of My Erickson®, an app accessible to residents via a smart device.
A social event
Since his move to Maris Grove in 2013, Larry still discovers new entrées to try - and his gratitude for the culinary staff continues to grow as the community expands. "What they do here is incredible! They're feeding hundreds of people each night, so I appreciate what they do."
Just as Larry does, many Maris Grove residents find mealtime to be a great time to catch up with friends and neighbors. "We aim to create opportunities for breakfast, lunch, and dinner to be extremely special events for residents," says Green. "They're coming to our restaurants with friends. It's a time to sit down with neighbors, touch base, and talk about their day."
Many people would also agree that part of the mealtime fun is interacting with student servers. "The residents love the student servers - they look forward to seeing them each day," Green notes.
He continues, "The community members form relationships with the high schoolers and talk with them about their futures - where they'll be going to college, what their plans are. Our restaurants really reflect the warm atmosphere that Maris Grove provides as a whole."
Invest in your future self at Maris Grove. From top-notch amenities to affordable, maintenance-free apartment homes, you are sure to live your retirement to the fullest. Request more information today!
Back