Climbing the Ladder at Maris Grove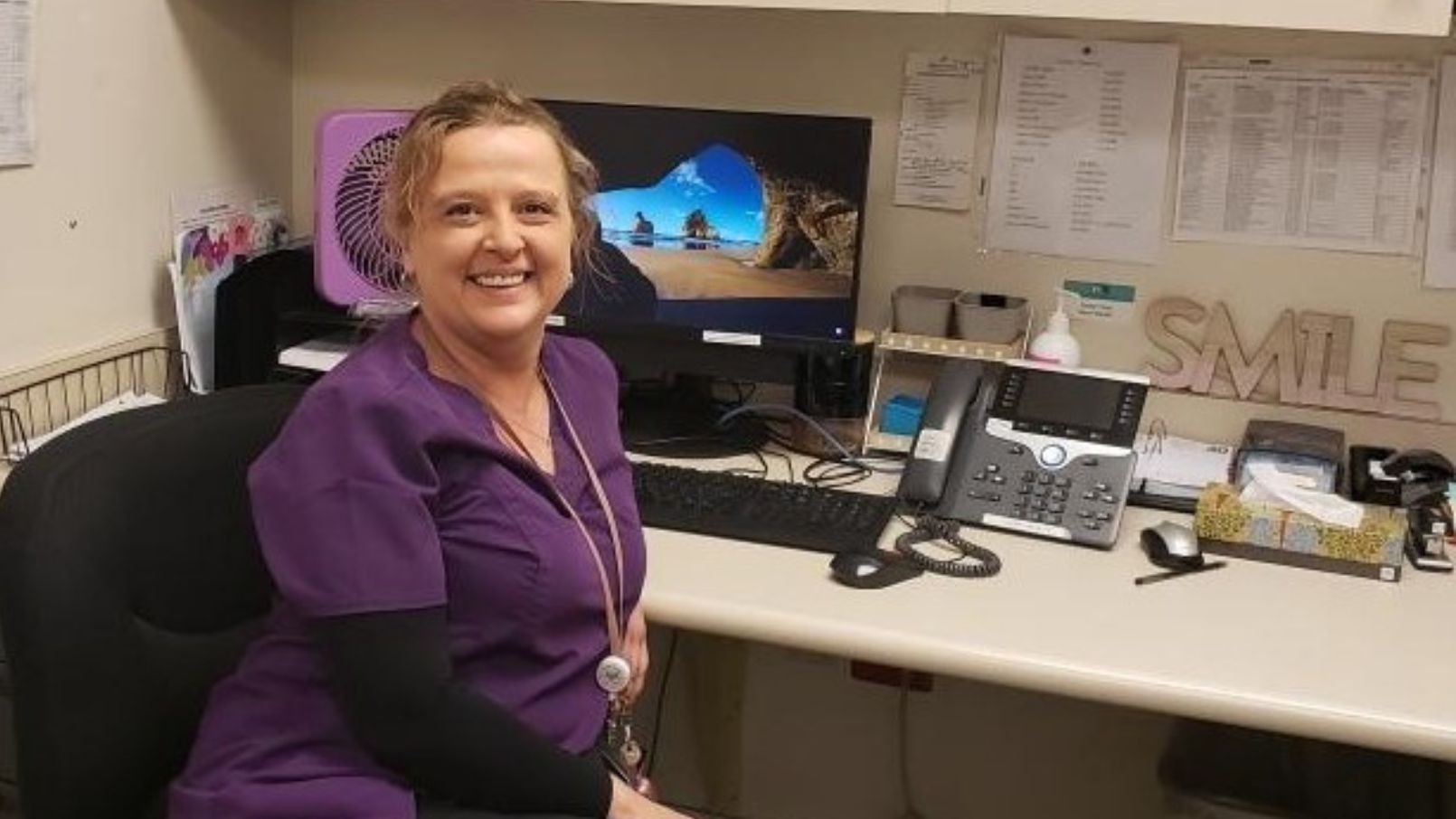 Ten years ago, Tracy Helmke discovered Maris Grove, an Erickson Senior Living-managed community in the Brandywine Valley of Pennsylvania. There, she was instantly drawn to the people – staff and residents alike – and knew she wanted to work there.
She was working for an outside agency at the time, and when she started working with a resident in the community, she knew it was a place she wanted to work.
"I was really drawn to the residents, the staff, and the entire environment at Maris Grove. I could tell it would be a great place to work, so I applied for a job."
Meaningful Career Opportunities
When people join the Maris Grove team, they gain more than a great job in a booming industry – they gain unparalleled access to an array of rich experiences, knowledge, and opportunities that will prove invaluable to their personal and professional growth. What is also rewarding for them is that they get to impact lives for the better!
Maris Grove provides a full continuum of care for its residents, featuring more than 1,200 independent living residences in a variety of stylish one and two-bedroom floor plans and pricing options.  In addition, the continuing care neighborhood offers assisted living and personal care, memory care, long-term nursing care, and short-term rehabilitation.
Helmke has experienced this personal and professional growth firsthand.
She started her career at Maris Grove 10 years ago as a Certified Nursing Assistant (Home Support Aide). While working at Maris Grove, Helmke utilized the tuition reimbursement benefit to attend nursing school, where she received her ASN. She continued on to achieve her BSN and now works as a Registered Nurse and part-time supervisor in Maris Grove's Continuing Care Neighborhood.
One of the many advantages to a healthcare career at Maris Grove is the ability to work in a supportive environment and earn competitive pay and take advantage of flexible work hours. With a predictable schedule, healthcare team professionals have a work-life balance that enables them to equally prioritize the demands of their careers with the needs of their personal & family lives. This is not always available in other healthcare settings.
"The support at Maris Grove while I attended nursing school, was immense. I had to take clinicals, go to school two nights a week… Not only was the tuition assistance beneficial, but their willingness to accommodate my schedule was helpful in my success," Helmke says.
Generous Employee Benefits and Recognition
Like the tuition assistance that benefited Helmke's career, Maris Grove's comprehensive total rewards go far beyond an average benefit plan. In addition to multiple healthcare plans and choices, employees can enjoy a full range of services that enable them to build their careers, have a healthy work-life balance, and plan for their future financial security. Additionally, those joining the health care team (e.g., RNs, LPNs, CNAs, CMAs) may qualify for a sign-on bonus.
Helmke says the tuition assistance enabled her to receive her Bachelor of Science in Nursing (BSN) as a healthcare employee.
Helmke has naturally advanced in her career throughout her tenure. First, because of her degree, she says even after that, the company recognizes her potential and offers advancement opportunities. 
"I never even applied for the supervisory position I have now. The company recognized my work, noted how I take responsibility, and offered me the position. It's great to have my strengths and accomplishments recognized and honored."
Katie Sherry, the Human Resources Director at Maris Grove, says, "Seeing the career success achieved by healthcare team members has been special and a direct reflection of the limitless growth and advancement opportunities at Maris Grove. With career tracks in nursing, clinical management, resident care, and more, Maris Grove offers more than just a job; it's a meaningful career and professional growth opportunity in which we stress work-life balance."
Helmke agrees: "Erickson Senior Living provides a great opportunity if you are willing to put in the work."
Back