Changing for the Better at Maris Grove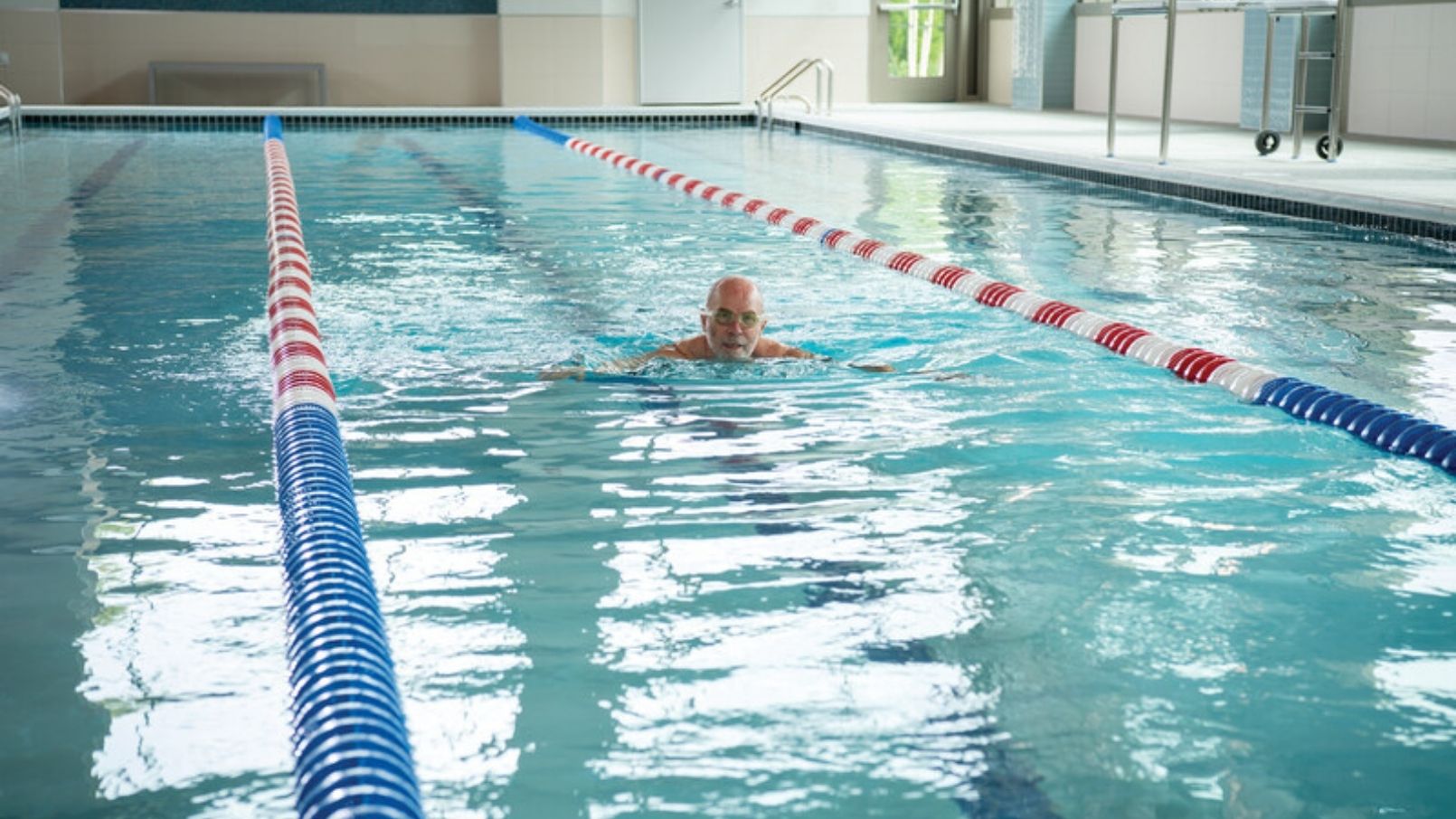 Hal Ufberg considers himself a lucky man. He's celebrated 58 happy years of marriage, served his country as a captain in the Army Dental Corps, raised three successful children, and built a thriving dental practice in Wilmington, after graduating at the tender age of 21 from the Temple School of Dentistry. As he notes, when things go your way, it's easy to be an optimist.
His good fortune continued through the early part of 2020, when he and his wife Ceci reserved the perfect apartment home at Maris Grove, the Erickson Senior Living community in Glen Mills, Pennsylvania. Ceci's sister was living there, his kids and grandkids were close by, so it felt like the right time and the right location.
Just two weeks after they started enjoying their active, new life, the pandemic. The state had ordered everyone to hunker down, and the Ufbergs found themselves confronted with a new normal.
A year later, Hal looks back philosophically and with gratitude for the measures Maris Grove put into place to keep everyone safe, engaged and well cared for.
"The staff impressed me more than anything," Hal recalls. "We felt safe immediately because of everything they did to keep us informed and protected. With the restaurants closed, they hand delivered menus and meals every three days to more than 1700 residents. It was incredible. How lucky were we that we got here when we did?"
He notes that teams from every department undertook Herculean efforts to protect the residents. "Everyone was involved, Management, Security personnel, Resident Life, Dining, General Services, doing whatever jobs needed to be done," says Hal. "I marvel at how they made it all work so well. We quickly understood how smart our move had been, in ways we couldn't have anticipated."
Hal and Ceci say the hardest part of the past year was not being able to see their kids and grandkids in person. "We did drive-by visits," says Hal, "not ideal, but we accepted it. Life changes, and you have to change with it."
Now, a year after the pandemic took hold, life is changing again, for the better. Thanks to Erickson Living's size and resources, its 20 communities are conducting comprehensive vaccination programs.  Maris Grove, has completed its COVID-19 vaccination clinics with 96 percent of its residents receiving both doses.
Hal has high praise for Maris Grove's implementation of the plan. "I think it was done exceptionally well. We got a notice that we'd be informed when it was our turn. We went to the location, and all the department heads were in bright green shirts, directing us. It was so easy."
He says seamless organization is typical at the community, and applauds Executive Director Maureen Heckler. "She's a strong leader who holds herself to the same high standards she expects from everyone who works here. I've seen her spray and wipe down the mailboxes…she's committed and everyone follows her lead. The staff is genuinely happy to work here, and that makes the environment happy for everyone."
Sales Director Liz Harrington says that Maris Grove is thriving and welcoming new residents at a brisk pace. "Last year 103 new residents moved in. Many chose Maris Grove because the community was much more open, while others hadn't opened their amenities yet. Our preparedness, focus on safety, and careful reopening enabled us to resume activities early. Now, with the vaccination program underway, the future is looking even brighter."
Amenities are open on campus with safety precautions in place including restaurants, fitness center, all-season pool, art studio, and woodshop.  Residents are enjoying a variety of activities such as poker, art classes, yoga, line dancing, billiards, pickleball, and more.
Hal and Ceci can envision that bright future as the pandemic begins to ease. They look forward most to being with their kids and grandkids in person. Both are eager to pursue their hobbies and outside interests again. 
Says Hal, "The truth is, we've been happily married for almost 60 years, and we still enjoy each other's company. The last year has had its challenges, but we believe that it will only get better from here."
His wonderful relationship with his wife is no accident. He graciously agreed to share his secrets for a happy marriage:
1.      Whatever I say in my house is semi-final
2.      I have Ceci exactly where she wants me
3.      She doesn't give a darn what I think, and I'm ok with that
Humor, patience, and positivity have helped the Ufbergs get through the last year. Now, they're looking forward to all the wonderful blessings – without restrictions – that lie ahead.
Consider being part of a strong and caring senior living community like Maris Grove. Beautiful walking paths, gardens, resort-style amenities, an on-site medical center staffed by full-time medical professionals, and new friends await. Request a brochure or a visit now!
Back