Best Friends Reunite at Maris Grove Independent Senior Living Community
Written by Dorrie Anshel
September 29, 2020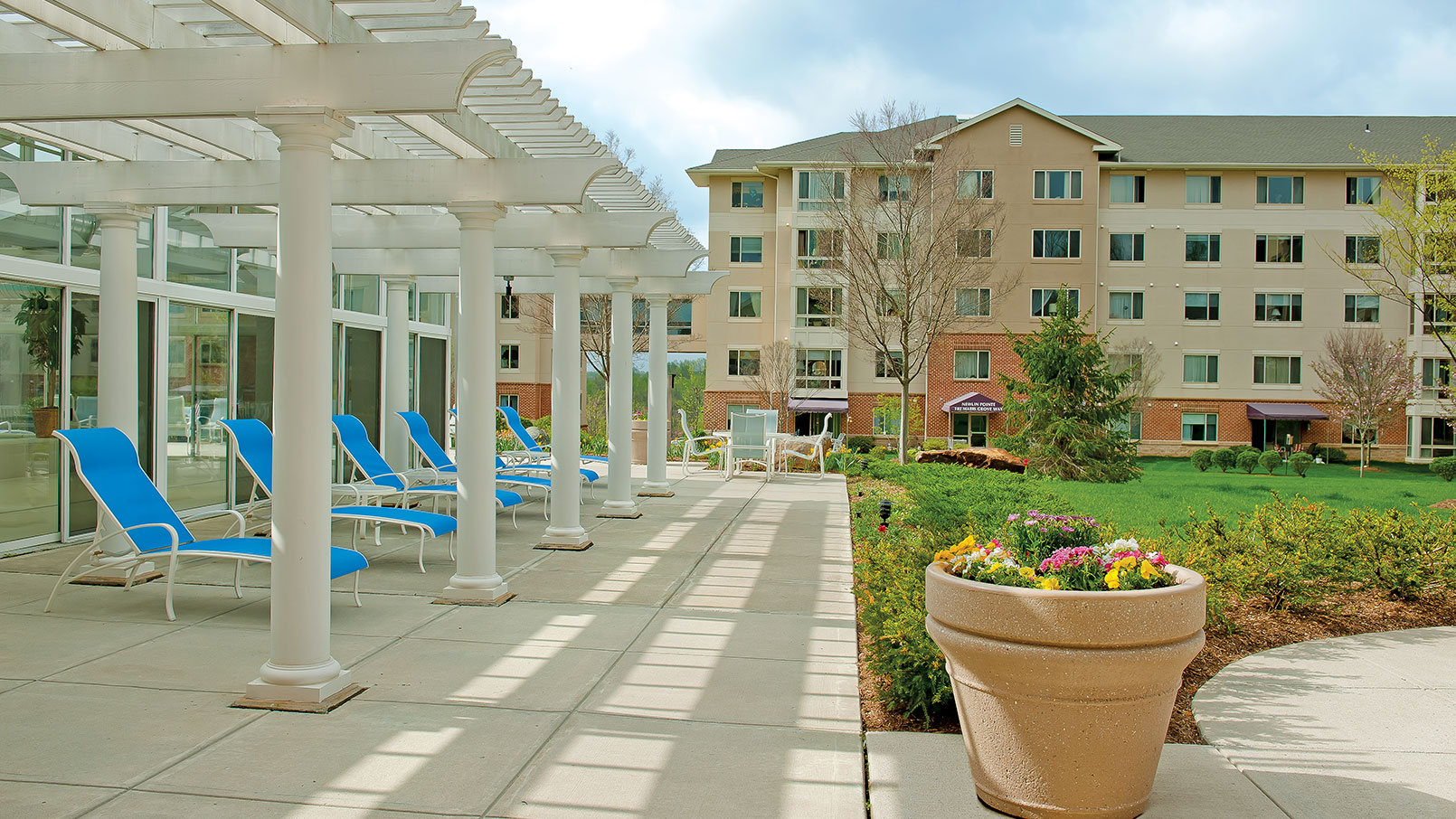 Friends live their best lives at an active senior living community
Jack and Betty Boettger moved to Maris Grove, an Erickson Senior Living-managed senior living community in Glen Mills, Penn, "on a whim."
The long-time Delaware residents had "absolutely no interest" in leaving their large home near Rehoboth Beach. But at the urging of dear friends, Jo and Kevin Coyle, they agreed to attend a lunch presentation about the active, maintenance-free life at Maris Grove.
"Jo called and said, 'Want a free lunch?'" laughs Betty. "We went, listened, learned about the Priority List, and signed up that day."
Adds Jack, "We didn't bring a checkbook, because we were just along for the ride. But when we saw all the benefits, Jo fronted us the membership fee. That was in April of 2019. By September, we were living at Maris Grove."
Their decision to move was simple: "We liked what we saw, and we saw what we liked," says Jack. "Jo and Kevin put the bug in our ears, and the presentation and tour convinced us that this would be a wonderful place to live."
Adds Betty, "We spent many happy years near the beach, but our house and property were large. We asked ourselves, 'Do we want to keep taking care of this forever?' Maris Grove had so much to offer, we felt it was time."
Priority List benefits at Maris Grove
To prepare for the move, the Boettgers turned to Personal Moving Consultant Jan Schechter, who assisted with downsizing, created a floor plan for their furniture, and connected them with a preferred mover. Those benefits were included in their Priority List membership, and the $1,000 fee was applied to their entrance deposit.
Their Newbury model apartment home features one bedroom, a den, one-and-a-half baths, plus a spacious patio, where Betty has created a lovely garden. She also tends a plot in the resident garden. "It was a great way to meet people because we didn't know a soul when we arrived," she says.
In such a welcoming community, that didn't last long. Betty explains, "We were making new friends every day. The people here are the friendliest I've ever met anywhere. It was so easy to feel at home."
Rekindling an old friendship in retirement
Jack and Kevin met in elementary school and remained friends until they lost touch after high school. Both had successful careers, Jack as a Navy photographer, then as an accountant; Kevin worked for DuPont for almost 36 years. He also joined the Naval Reserves and was deployed for two years before returning to DuPont. In retirement, Kevin worked as a Legislative Aide to the Speaker of the Delaware House for nine years. Betty spent her career in Human Resources, then worked for the Cape Henlopen School District after the couple moved to Delaware. Jo was a lab technician with Christiana Care. She and Kevin retired to Fenwick Island, Delaware in 2001.
Jack and Kevin reconnected through a mutual friend in 1999, and Betty and Jo bonded immediately. Says Betty, "We've been close since the moment we met. And we're so excited that we're all together again at Maris Grove."
Jo agrees. "Our kids are close by, we love our apartment home, and everything we need is steps away. Having Jack and Betty here sealed the deal," she says with a smile.
Take the next step to enjoy active retirement living for yourself
Sales Director Liz Harrington says this is a common story at Maris Grove. "Personal referrals are powerful. That's why so many people move to Maris Grove each year after learning about our vibrant retirement lifestyle from a friend or relative."   
To learn more about the active, maintenance-free life at Maris Grove, request more information today!  
Back