Retirement Dreams Come True at Fox Run
By Michele Wojciechowski
February 22, 2022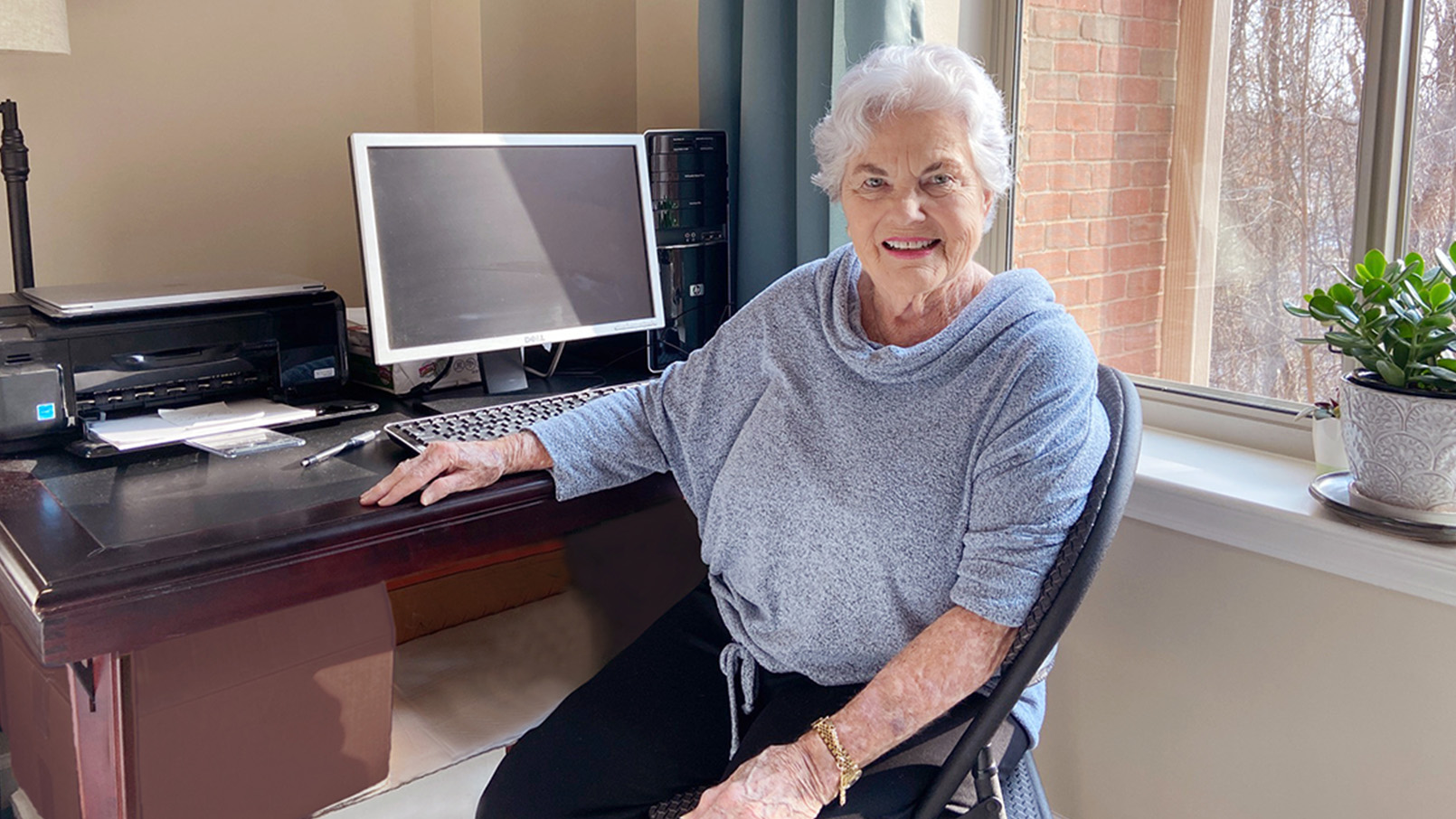 By choosing maintenance-free Fox Run, an Erickson Senior Living community in Novi, Mich., you'll enjoy more free time to spend on activities, hobbies, clubs, and more. 
Fox Run's active, vibrant lifestyle - partnered with the support of financial security - makes your retirement dreams not just possible, but achievable.
"Everyone's been very welcoming," says community member Bev Kapelle. "After coming from Texas, where everyone is always willing to speak to you," pointing to the state's Southern hospitality, "I was pleasantly surprised to see that everybody here is so friendly and helpful."
Finding the perfect place
After Bev's husband passed, she and her family began looking for a place where she could make new friends and adopt a more active lifestyle.
"We didn't have to look very hard because I've never seen a place like Fox Run," Bev says. She also notes that the community's affordability was a big selling point.
That's because, as Fox Run Executive Director Ashley Bulat says, Erickson Senior Living communities are designed to include a wide variety of floor plans and apartment home sizes. "We have apartment homes to meet the needs of every individual or couple," she explains. "We want you to be as comfortable as possible."
Bev found that a one-bedroom, one-bath floor plan was perfect for her.
"No matter what apartment home you choose, every community member gets access to the same top-notch amenities," notes Bulat. 
"I've been to other nice retirement communities, but they didn't have anything close to the amenities we have at Fox Run," says Bev. And she makes great use of them.
Out and about
Ever since Bev moved to Fox Run - not even a year ago - she's been out and about in the community.
Three days a week, Bev attends water aerobics classes, where she enjoys meeting new friends and staying physically active. 
"I'm walking all the time - to each meal, to get the mail, and to go to classes," she says. "I have much more stamina. I've become healthier since I've come here."
Bev attends onsite, nondenominational church services on Wednesdays, and on Sundays, she watches Presbyterian church services on Fox Run TV with other members of that faith. 
"Everything just fits in with what I've wanted," she says.
Activities galore
Barb and Tom Cooper, a couple that also loves the amenities available to them at Fox Run, have found that immersing yourself in the community makes a big difference. 
Tom plays pickleball and table tennis on campus. He's also a member of the golf group; the pool shooters; and Focus and Fellowship, a Christian men's group. 
Barb joined a quilters group and has been playing the card game euchre with friends to practice before they join the main euchre group. She and Tom also use the fitness center as well as attend classes together on everything from astronomy to history to card making. 
"You not only get to know and learn about people, but you are learning new subjects and topics at the same time," says Barb. "We just love the tight-knit community feeling."
"We have more than 150 different groups, activities, and clubs that are driven by the community members' interests and passions," says Bulat. "There really is something for everyone."
Worry-free living
Another perk of Fox Run apartment homes is that they're all maintenance-free. Recently, Bev needed to have the battery changed in her smoke detector, but she barely lifted a finger. 
"There are really friendly people who will come in and fix anything I need," she says. 
Tom and Barb are happy that they no longer have to cut the grass, clean the gutters, or rake leaves. 
"You don't have to make an appointment for two weeks out. They're there that afternoon or the next day," says Tom. "It's taken care of, and it's all included," in the monthly service package.
The monthly service package bundles expenses like electric, property taxes, water, and cable into one bill, allowing community members to balance their budgets with ease and confidence.
If you're looking for a financially secure and engaging senior living option with opportunities to learn, grow, socialize, and pursue your passions - just like Bev, Barb, and Tom were - then Fox Run is the perfect choice for you.
Invest in your future self at Fox Run. From top-notch amenities to affordable, maintenance-free apartment homes, you are sure to live your retirement to the fullest. Request more information today!
Back