Out and About at Fox Run
By Michele Wojciechowski
October 13, 2023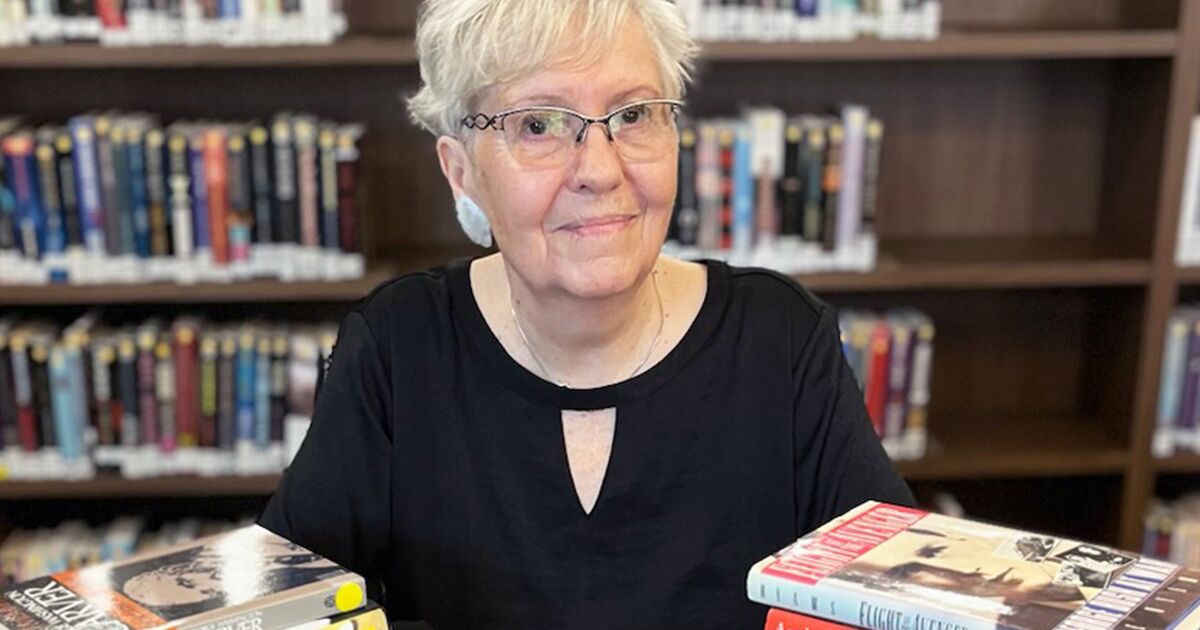 Even before moving to Fox Run, an Erickson Senior Living community in Novi, Mich., being active in the local community has been important to Doreen Poupard.
"As I transitioned to life at Fox Run, I felt responsible not just to have my roots planted here, but to maintain some connection outside in the community," says Doreen.
In the 18 years that she's called Fox Run home, Doreen has joined numerous on-campus clubs, served as president of the Girl Scouts' Huron Valley Council, was a trustee of the Novi Public Library, and even held two one-year terms on the Novi City Council.
Like all Erickson Senior Living communities, Fox Run offers the best of both worlds--local volunteer and cultural events paired with exciting on-campus happenings keep residents like Doreen active and engaged.
Leading the way
After settling into her two-bedroom, one-bath apartment home with her dog Buddy, Doreen reviewed the long list of 120-plus clubs on campus.
Since joining the Resident Advisory Council, Doreen has served as the liaison to the Diversity & Inclusion Committee and helped create a Political Awareness Committee. As a result of her efforts, every elected official in Novi now comes and speaks to residents.
Given her passion for environmental stewardship, she used her role as chair of the Center for Continuous Learning to start Fox Run Ecos, a group that informs residents about campus wetlands and their importance. She also partnered with the facilities manager in General Services to establish a recycling program at Fox Run, which included creating recycling rooms in each building, recruiting monitors to keep the rooms clean, and conducting informational meetings about the recycling rules.
"I enjoy working with other people. The more investment and inclusion in the community, the better it is for all of us," says Doreen, who somehow manages to participate in a longtime book club off-campus, as well.
Community ties
Pam Cameron, resident life director, notes that having so many activities to pursue--both on and off campus--benefits residents' overall well-being.
"Socialization is vital to living a long, fulfilling life. Fox Run offers so many ways to get involved," she says. "The Performing Arts Center is one of most used amenities on campus because it offers entertainment, music, movies, lectures, and choir performances. It serves as a large meeting space for clubs too."
Outdoors, residents enjoy playing bocce, pickleball, and croquet. Some tend to flowers, vegetables, and herbs in their personal gardening spaces. And pet parent or not, you're also welcome to say hello to furry friends at the on-site dog park.
"For residents who want to explore the local community," says Cameron, "they can visit nearby museums such as the Holocaust Memorial Center, Mill Race Village, Henry Ford Museum & Greenfield Village, Longacre House, and Greenmead Historical Park, among many others."
The University of Michigan hosts sporting events and lectures. Eight local theaters present plays, music, and comedians. Go shopping in the Twelve Oaks Mall or Eastern Market, or immerse yourself in the great outdoors at Detroit Riverfront, Belle Isle State Park, and Lakeshore Park.
And thanks to Fox Run's shuttle services to and from the community, planning a day trip has never been easier.
Giving back
Like Doreen, Ron Paler is either participating in on-campus activities or giving back to the community.
In his garden space, Ron loves growing tomatoes, beets, zucchini, and flowers. "It keeps me active outdoors," he says.
Ron belongs to the astronomy club, presents lectures for the genealogy club and the history club, and--at least five days a week--uses the fitness center.
Off campus, he's an adjunct professor at the University of Michigan's School of Dentistry. Having practiced dentistry for nearly 50 years, he now monitors, coaches, teaches, and supervises students in their final year of school. He also assists students at the dental clinic in Brighton.
"We mostly work with the less fortunate and veterans who need our help," he explains. "I love being able to contribute to the community because of my love for the profession. I like providing services to those who need help. For me, service to humanity is above all else."
Erickson Senior Living communities like Fox Run are redefining retirement living by offering residents an unparalleled lifestyle that combines convenience, opportunity, and the joy of being a part of something greater.
Invest in your future self at Fox Run. From top-notch amenities to affordable, maintenance-free apartment homes, you are sure to live your retirement to the fullest. Request more information today!
Back