New Offerings for Residents of Fox Run: A Q&A with Pam Cameron, Fitness Manager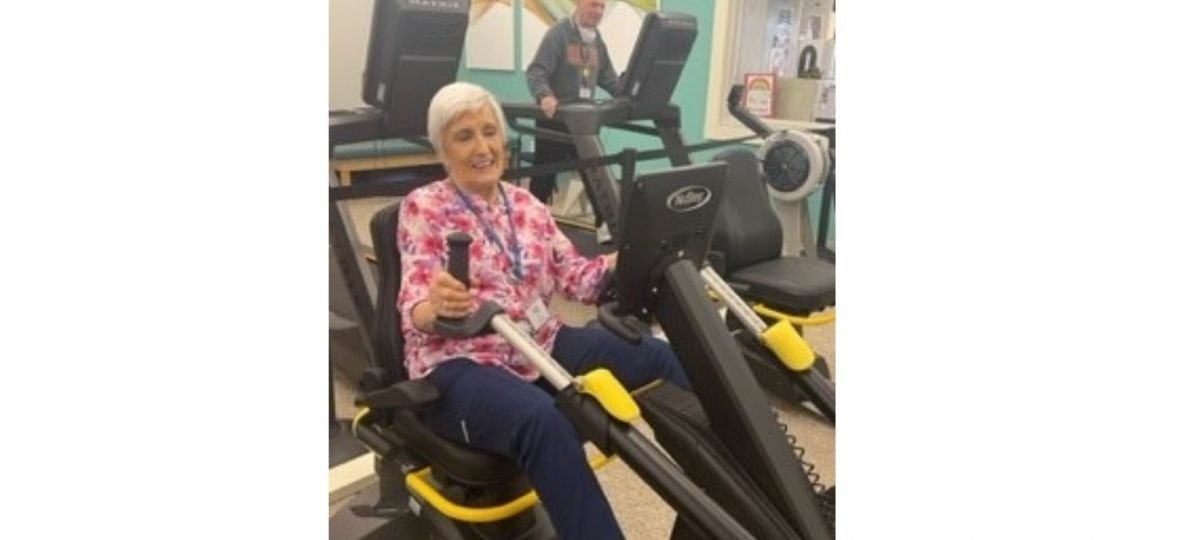 Erickson Senior Living, the manager of Fox Run, is making a multi-million dollar investment to support the addition of enhanced health and well-being programs for residents at its nationwide network of communities. 
We recently spoke with Pam Cameron, Fitness Manager at Fox Run, to learn more about how this will benefit our residents as they pursue their fitness goals.  
Q: We understand that Fox Run received new fitness equipment as part of Erickson Senior Living's investment in health and well-being. Can you describe what residents are now using?
A: There's literally something for everyone! The Matrix strength and cardio equipment includes treadmills, ellipticals, recumbent bikes, NuSteps, functional trainers, and strength machines to exercise specific parts of the body like the abs and back. All of the cardio equipment has touchscreen technology.
We also added Echelon bikes and a medical treadmill, which is ideal for residents who are rehabbing. Overall, we are very pleased with the new equipment, and we thank Erickson Senior Living for their investment in Fox Run. It's rewarding to see it making a difference in the lives of our residents.
Q: What does this mean for residents?
A: Our team is excited about the new equipment because it is allowing residents to enjoy a more well-rounded fitness regimen as they pursue their health and well-being goals. The new equipment is also very accommodating to serve all ability levels and provides more diversity in what we offer. As a result, residents are better educated in choosing activities that fit their needs, whether it's cross-training or regular cardio work, for example.
Q: What is Wellbeats™?
A: Wellbeats™ is an on-demand fitness app that gives people of every age, body type, and ability level the same opportunity: to live a healthier life. Users can access virtual fitness, nutrition, and even mindfulness classes on their smartphones, televisions, or computers…at their convenience.
So far, we have more than 50 residents who use the app, and the feedback has been terrific. They love it. Residents are using Wellbeats™ in their apartment home and even when they're traveling on vacation. It's a terrific complimentary resource to our fitness program at Fox Run.
Q: What are the fitness offerings at Fox Run?
A: Residents are served by three full-time and one part-time trainer. We are all certified fitness instructors and hold various other fitness-related certifications, too. We love working with residents in both individual and group settings, and they inspire us to be creative and give our best every day.
The main fitness and aquatics center is located in the Ascot Clubhouse, and we are looking forward to the opening of the satellite fitness center in the Belmont Clubhouse later this spring to provide residents more choices. Please stop by and visit us!
For more information about the amenities and stylish apartment homes at Fox Run, click for a brochure or call 248-926-5200.
Back