Movin' Up with Career Opportunities at Fox Run
Michele Wojciechowski
November 15, 2022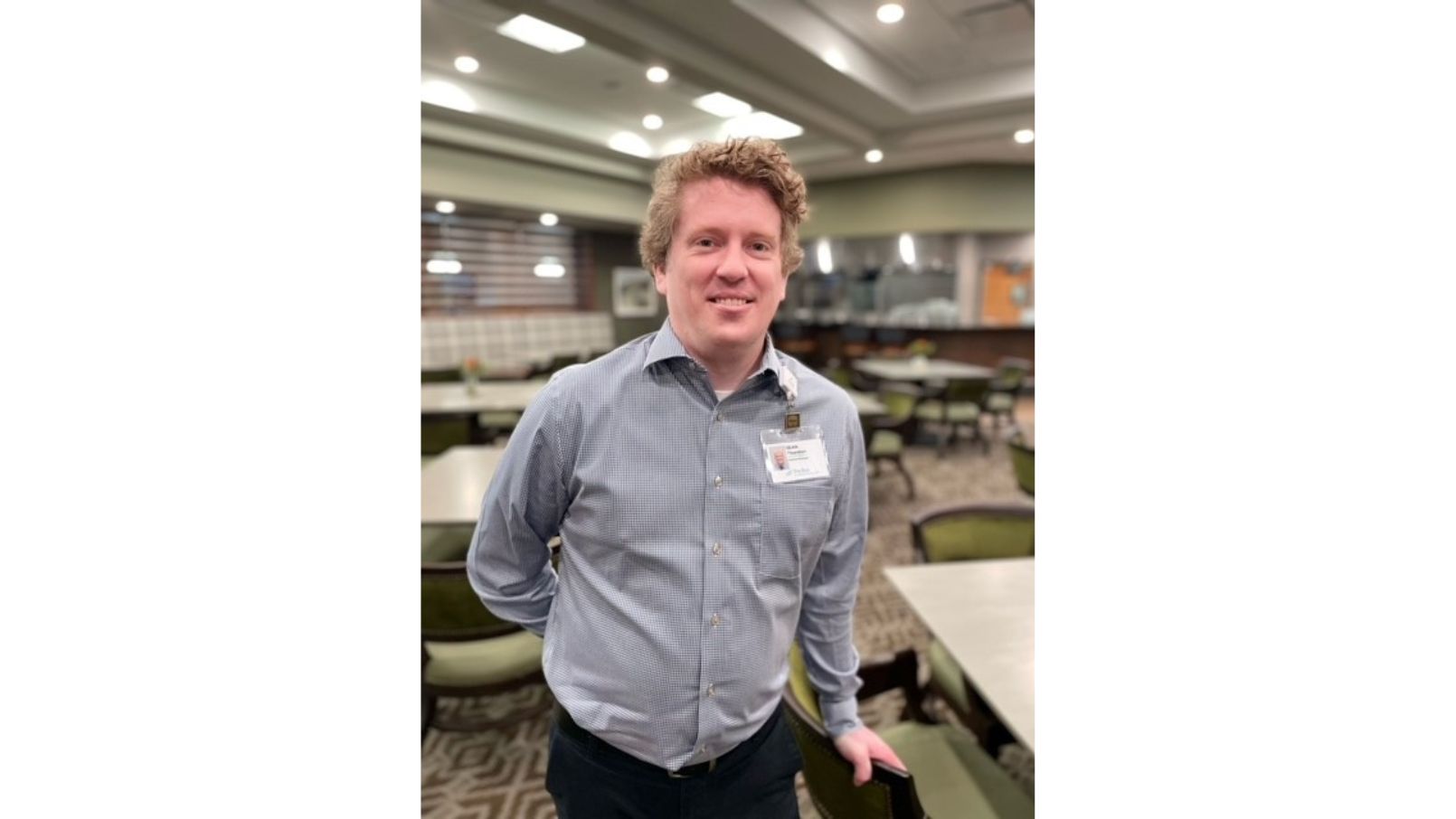 Most people don't keep working with the company where they held their first job. But Erickson Senior Living employees aren't like most people.
In 2006, when Sean Thurston was still in high school, he began working as a server in the dining department of Brooksby Village, an Erickson Senior Living community located in Peabody, Mass. "My older sister had worked at Brooksby. My mom heard about the college scholarship, and I applied there the next day," Thurston recalls.
Students who work a certain number of hours during their junior and senior years in high school, maintain good grades, and remain in "good standing" according to their managers, are eligible for college scholarships. They may be awarded up to $2,000 per semester to cover tuition costs, depending on the community.
When Thurston returned to Erickson Senior Living in 2015, he was working as a dining supervisor at Brooksby Village. But he was also attending school part-time. "I found out that there was tuition assistance funded by Erickson that could help me finish out my degree," he says. "Those last two semesters were by far the most difficult, but I was surrounded by people who supported my decision to finish college and worked with me and around my school schedule."
Thurston didn't remain a dining supervisor--not because he didn't like it, but rather, because Erickson Senior Living has been devoted since its inception to one mission: helping people live better lives. That includes employees.
"I was lucky in that when I came back as a supervisor, I was surrounded by assistant general managers who had come up through the ranks in various positions," recalls Thurston. "They instilled in me that I should always be looking to do more and to think about how I would be in the next position. That mentorship pushed me to seek out more responsibility and eventually apply for the AGM position at Brooksby."
When he chose another opportunity to grow, Thurston applied to work as a General Manager of Fox Run, an Erickson Senior Living community located in Novi, Mich. "The real growth and development from your bosses is something I think other companies just say, but at Erickson, it actually happens," Thurston says.
Erickson Senior Living employees are encouraged to move up if they choose and do better for themselves and the community they serve. "One of our highest priorities at Fox Run is to foster a culture of personal growth that provides our dedicated and diverse team of dining services professionals the experience and incentives to achieve ongoing career success," says Executive Director Ashley Bulat. "There is nothing more exciting than seeing team members make significant contributions and enjoy career advancements because of the opportunities they have been afforded to build their portfolio of skills."
Erickson Senior Living offers countless benefits for employees as well. "The discount programs that the company offers are great. I like to travel and being able to get hotel and rental car discounts has been an unexpected benefit," Thurston says. "If I hadn't begun my career here, I would have never been able to travel the country, meet such great residents and staff, and experience new and exciting cultures."
To learn more about available career opportunities and benefits at Windsor Run, visit https://www.ericksonseniorliving.com/careers. Fox Run is a not-for-profit community, managed by Erickson Senior Living® and supported by National Senior Communities (NSC) Inc., the largest independent board of continuing care retirement communities in the nation.
Back