For Lou Mascolo, Fox Run Has Everything He Needs
By Michele Wojciechowski
November 9, 2023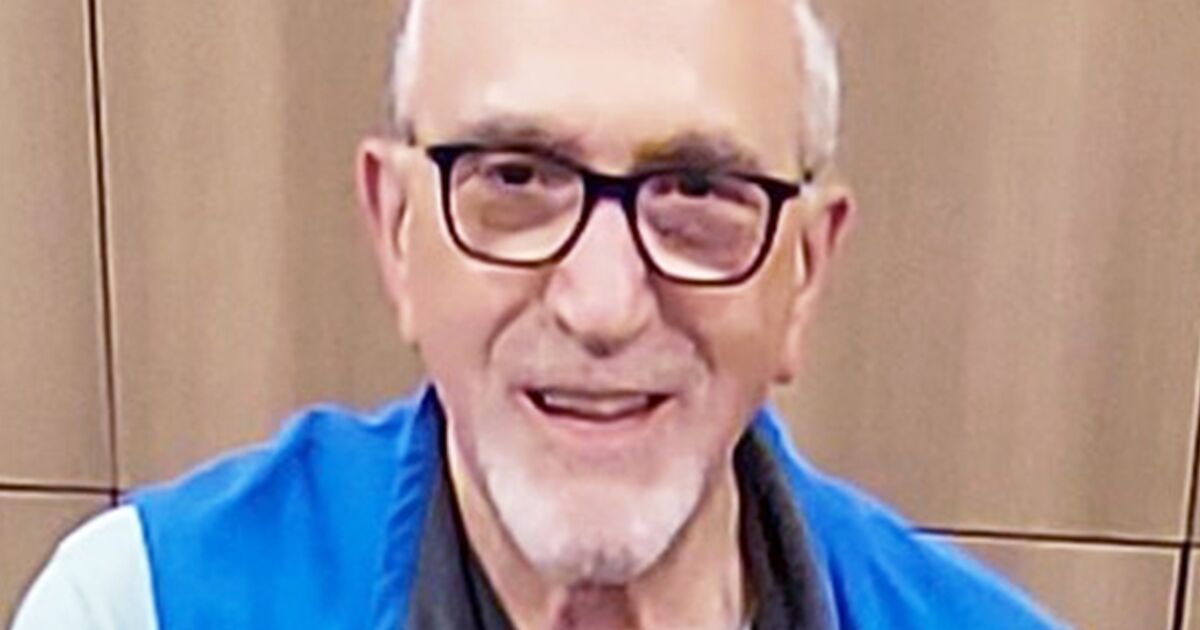 Lou Mascolo was no stranger to the area when he moved into a two-bedroom, one-bath apartment home at Fox Run, the Erickson Senior Living community in Novi, Mich.
For nearly 20 years, he lived in a condo right next door. "I'd go on walks, and Fox Run was literally the next driveway," says Lou. "Fox Run was on one side of me, and a church was on the other."
Looking for a retirement community with on-site care and an array of activities, Fox Run was a no brainer for Lou--especially given its ties to the local area he knows and loves.
A local celebrity 
Lou fit right in! Not only were the residents friendly, but some knew him from Winkelman's, a popular women's clothing store in the area.
"I coined the phrase, 'It's Saks Fifth Avenue for the working girl,'" says Lou, who worked there until 1994, when he decided to open his own business.
Lou founded the home and garden store Gardenviews--unlike anything in the area at the time. He interacted with several happy customers over the years, many of whom are now Fox Run residents.  
"Everyone is welcoming!" says Lou. "I have met so many people who know me from Gardenviews. They come up and ask if I'm Lou. Then they say, 'I loved your store!'"
Making a change
When Lou's wife passed away in 2003, he knew he wanted to find a smaller living space that better suited his needs, so he chose a condo.
Until he sold Gardenviews in 2016, Lou worked a lot--six and sometimes seven days a week, especially during the holidays. Given his busy work schedule, he wasn't looking for socialization or opportunities to meet new friends when he moved.
"The condo community didn't have any social clubs, but that was okay because I didn't want that. I was still working," explains Lou. "I just wanted to come home and relax."
For a number of years, the condo worked well for Lou. He had 3,000 square feet of space, and his kids and grandkids would come visit. But one day, a Fox Run flyer appeared in his mailbox.
"It said, 'Why don't you make the decision while it's still your decision to make?' That struck me because it makes sense," says Lou.
Planning ahead
Recognizing that he might need additional care in the future, Lou considered a move to Fox Run.
"I realized that I wanted to move where and when it was right for me--on my own terms--as opposed to having family members do it for me," notes Lou. "I wanted to find a place that was on one level, to prepare for when I'm older."
Soon after receiving the flyer, Lou took a tour of Fox Run with some friends and put down a deposit. He moved into his apartment home a little more than a year ago.
Even though he downsized from 3,000 square feet, he finds that his new space fits his needs perfectly.
"Before I moved, I decided to measure what space I really used in my condo. It was about 1,100 square feet--the kitchen, living room, office space, my bedroom, and a full bath," he says. "That's all I used! Now, I have no wasted space."
With a variety of one- and two-bedroom layouts, there's an apartment home floor plan for you at Fox Run.
And now that he's retired, he appreciates having so many club meetings, events, and activities to fill his free time, thanks to the active social life at Fox Run.
So much to do!
Whether you're interested in trying exercise classes at the fitness center or pursuing creative hobbies with neighbors, Fox Run has it all. You can get involved in pickleball, gardening, the woodshop, the performing arts, and much more!
Classes and lectures are offered monthly--some through groups like the astronomy club and the Diversity & Inclusion Committee. Become a member of the Resident Advisory Council or learn about your past with the genealogy club.
If you like dogs, hang out with pet parents and their canine companions at the on-campus dog park. No matter what activities you like, not only will you find them at Fox Run, but you'll make friends with countless others who enjoy them too.
And Novi natives like Lou love being able to stay engaged in the local community. He visits an off-campus gym, where's he's been a member for years, from time to time and plays racquetball with lifelong friends.
"But I also love my Monday and Friday night poker games that take place right at Fox Run with my new friends!" says Lou.
To learn more about affordable, independent senior living at Fox Run, request your free brochure to get the scoop on amenities, floor plans, and so much more.
 
Back