Fox Run Residents Support Student Employees' Educational Journeys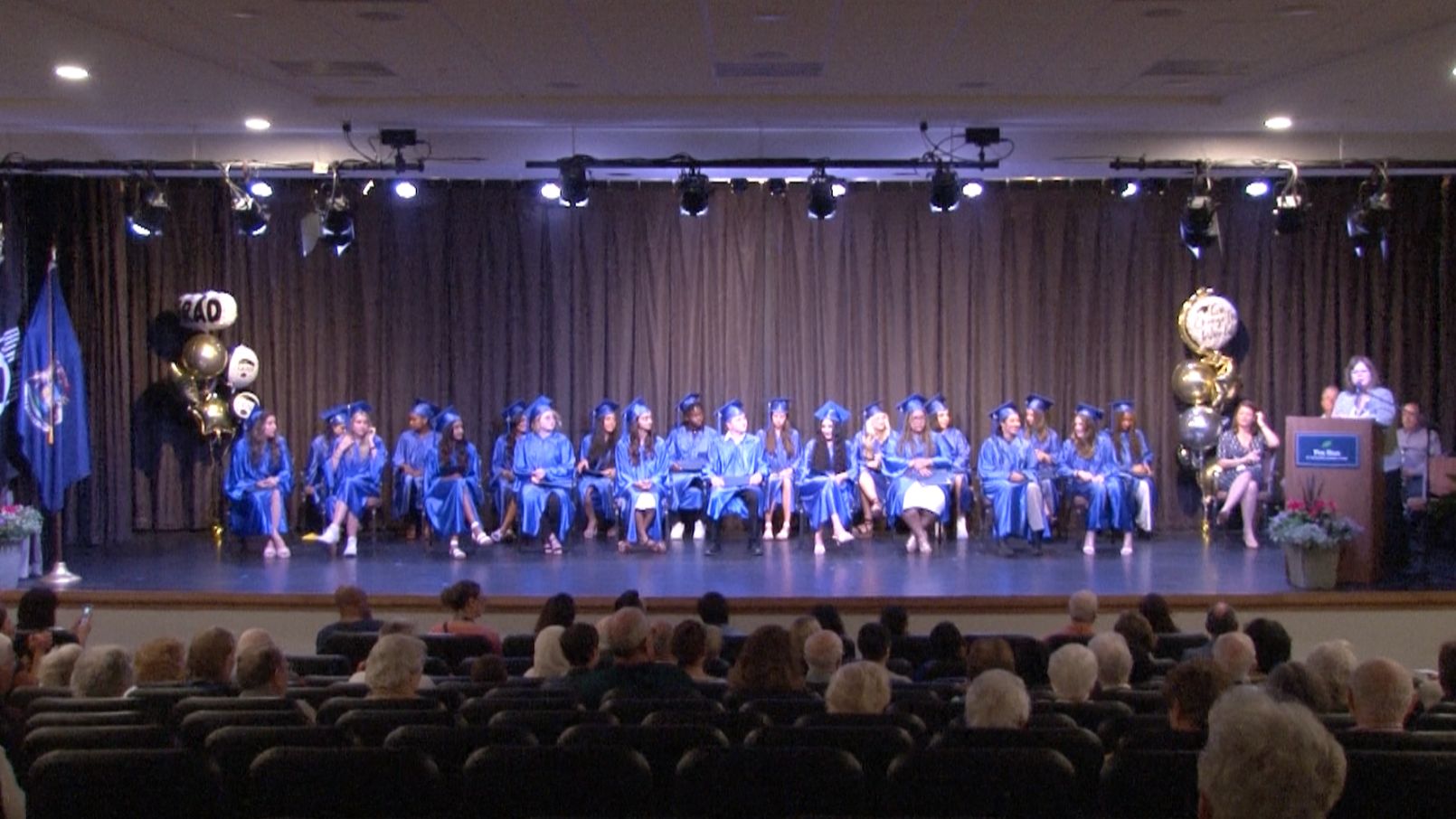 The pathway to college for 20 local high school students became brighter, thanks to the Student Scholars' Program at Fox Run, an Erickson Senior Living-managed community in Novi, Michigan.
Dedicated student workers in the Dining Services Program were officially recognized during a ceremony on June 10 in which the recipients were announced, funded by generous donations from community residents.
This year, $375,000 was contributed by residents of Fox Run—each of the 20 scholars will receive a total award of $12,000 for a four-year program. This total is an increase of $2,000 from the last several years and will also be applied to the awards of recipients who are already active in the Fox Run four-year scholarship program.
"The awards ceremony is a celebration of a two-way street of generosity between our residents and these talented students," described Ashley Bulat, Executive Director. "It is the appropriate time to thank the residents for their amazing kindness, the parents and family members for providing a path of success for their children, and the students for sharing their talents here each and every day."
Fox Run accepts students from across the surrounding Metro Detroit area, but has a particularly close relationship with schools from the local Walled Lake School District. It was announced that, in the past six years, 104 students from three high schools in this district have been awarded more than $1,000,000 in scholarships.
"It is particularly rewarding to see students who live so close to Fox Run benefit from the scholarship program," noted Peggy Mather Wadding, Philanthropy Manager. "The relationships that they build with residents are heart-warming, and we're happy to support their future in this capacity."
Beyond contributing to the annual scholarship campaign, residents play a valuable role in the development of these student scholars. Some serve as mentors in a program that connects residents with dining students to discuss a wide range of topics, like college, career interests, family, and time management. Genuine friendships are made through these connections.
Residents who donated more than $1,000 to the scholarship campaign were celebrated during an interactive Honor Roll Brunch, also held on June 10.
To qualify for a scholarship, a student must work 1,000 hours during their junior and senior years, maintain good academic and professional standing, and plan to attend a college, university, or trade school on a full-time basis.
To learn more about available positions and career benefits at Fox Run, visit www.ericksonseniorlivingcareers.com for more information.
 
Back