Fox Run Residents Enjoy the Freedom to Live a Fulfilling Retirement
By Michele Wojciechowski
June 15, 2022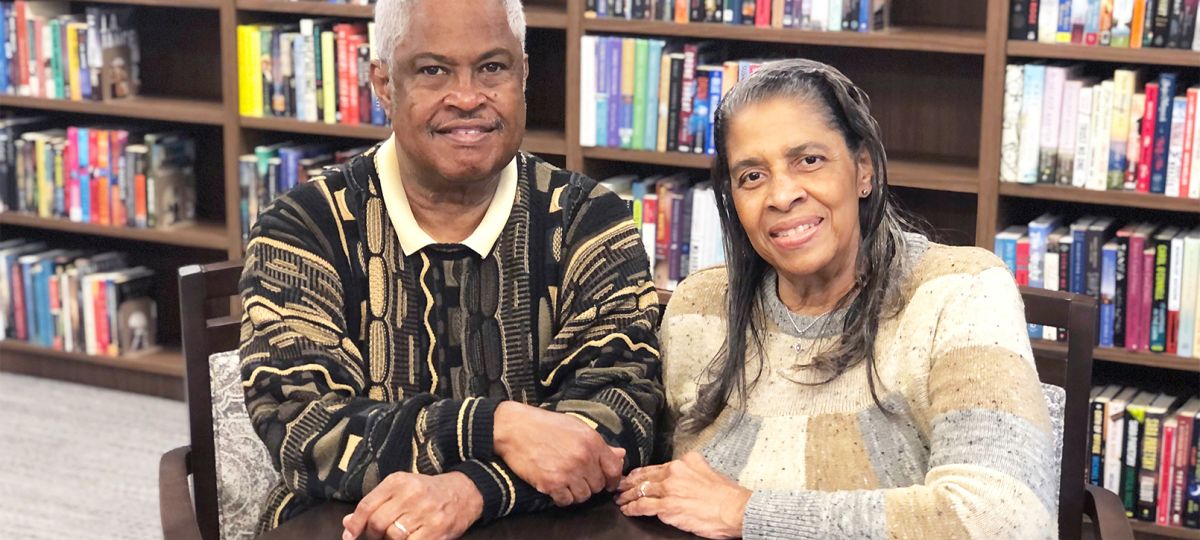 When Lynn and Gary Cummings moved to Fox Run, an Erickson Senior Living community in Novi, Mich., they expected to be pretty busy - they just didn't know how busy.
"We had an inkling. Each time we came to look at the campus, the openness, the warmth, and the welcoming nature of the community quickly presented itself to us," Gary recalls. After they moved to the community in September 2021, they also discovered the number of clubs and activities they could choose to participate in. "Each month, when the directory of events comes out, you think, 'I'd like to do this. I'd like to do that. Here's this. Here's that.'"
Valuable connections
Fox Run's stylish, maintenance-free apartment homes eliminate the hassles of homeownership, creating more free time to pursue interests and hobbies. Being part of an engaging community also offers residents an opportunity to foster meaningful connections and friendships.
"Social connections make a world of difference for the residents living at Fox Run," says Sales Counselor Kelly Westran. "In my 20 years of experience, I have seen some new residents wonder how they are going to fit in. But after just a few short weeks and a little encouragement from fellow residents - who invite and include others - they flourish."
Westran goes on to explain that sometimes, sharing a meal is all it takes for residents to spark a lasting friendship.
Dinner for two, or more
"Dining with new people each night is the easiest way to make connections and find things in common," Westran says. "From there, it leads to an invite for a movie, or to partake in a craft or committee, join a fitness class, volunteer, learn a new game - the possibilities are endless!"
Gary agrees. "It's amazing, at the dinners! As we've been eating with different residents, we have discussions with them. It's just incredible - the breadth of experience, knowledge, and activity that is here."
Even though many months have passed since they moved in, "People are still coming up to us and inviting us to dinner! That has not ceased," exclaims Lynn.
While the couple always jumps at the chance to join friends for dinner and get involved in activities, Lynn says that they try to narrow down what they want to do on a given day, week, or month. "Just so we don't overextend ourselves!" she explains.
Opportunities abound
Lynn, an avid fitness center visitor, also sits on the philanthropy committee, serves as a volunteer with the Fox Run Mentoring Program (for high school students who work at the community), and has been known to sit in on the occasional Music Appreciation group session. Gary is on the Political Awareness Committee, sings with the men's chorus, and is a member of the astronomy club.
Together, the couple contributes to the Diversity, Inclusion, Community, and Social Responsibility (DICSR) Committee, attends News and Views' community and club update presentations, and sits in on Coffee with Ashley, when Executive Director Ashley Bulat answers questions from residents after the general services director and the dining services director give quick updates.
In addition, the Cummings have enjoyed community celebrations for New Year's Eve, Valentine's Day, St. Patrick's Day, and other holidays. They have also attended performing arts programs, political awareness presentations, author programs, and much more!
Besides all the activities they're already involved in, the Cummings say that residents keep inviting them to do more. Gary said that the Billiards Club, Poker Night, and Euchre Night players have all asked him to play with them, and Lynn has been invited to join the Scrabble Club.
Reaping the benefits
Community Resources Coordinator Tom Hollinshead says that residents like the Cummings reap two significant benefits by pursuing their interests, personal happiness and resiliency.
As a continuing care retirement community, Fox Run provides resources that encourage residents to care for all aspect of their health - now and in the future - resulting in a fulfilling retirement.  
"Staying active gives residents a sense of purpose and achievement," Hollinshead says. "It also reduces stress and boosts their physical and mental health. By being involved, your social connections grow. You learn to work harmoniously with others and achieve anything you want. This creates a feeling of inner peace."
Lynn and Gary would agree. "We have made a lot of new friends," says Lynn. "We've embraced the community, and the community is also embracing us."
Invest in your future self at Fox Run. From top-notch amenities to affordable, maintenance-free apartment homes, you are sure to live your retirement to the fullest. Request more information today!
Back