Fox Run Resident Pursues Love of Running
By Michele Wojciechowski
August 6, 2021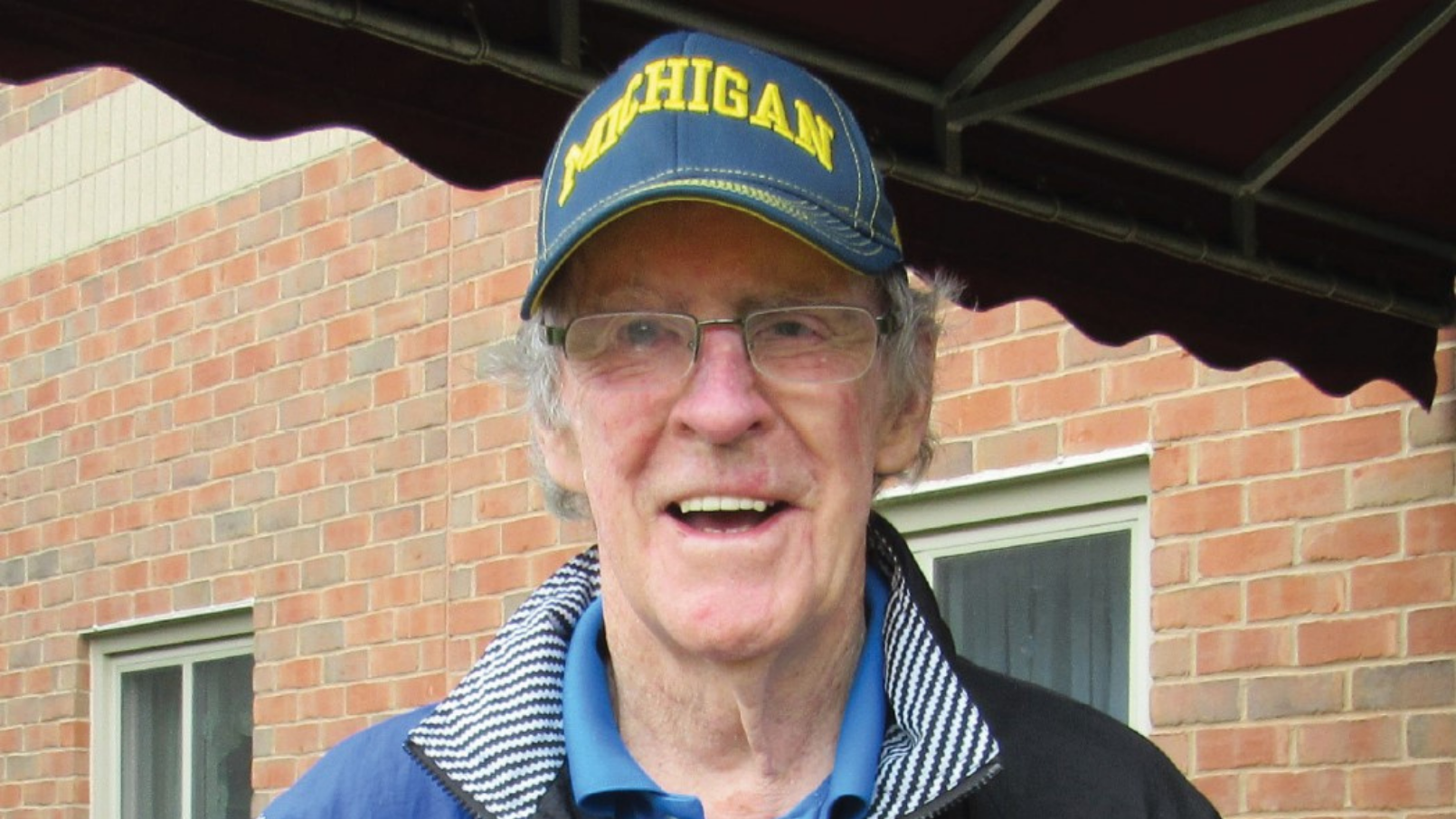 In 1972, inspired by Frank Shorter, the first American to win an Olympic gold medal for running a marathon in 64 years, George Freeman decided to resume running, a hobby he'd enjoyed in college. He hasn't stopped since.
Now, as a resident of Fox Run, an Erickson Senior Living community in Novi, Mich., George has run a total of 27 marathons in his lifetime, including many of the big ones such as the New York City Marathon, the Boston Marathon, and the Buffalo Marathon, among others.
"The first marathon I ran was a qualifier for Boston, and I qualified for it," says George. "The second marathon I ran in was the Boston Marathon." He's also qualified and participated in all 17 National Senior Games. "I got into every one of them," says George. "There's only eight of us in the United States that have done that, and they call us The Great Eight!"
In the National Senior Games, George has participated in a number of different types of competitions. "Jeepers, you name it, and I've been in it. Mostly track and field and also the 5K and 10K walks," he says.
Over the years, he's also participated in bowling, golf, and triathlons. Just as runners have to qualify to run in the largest marathons, George has also needed to qualify in a state game to participate in the national competitions. "I've been to state games all over the United States and in foreign countries," he says. In the national games, he's won one each of the gold, silver, and bronze medals.
Setting a new pace
George says that his best marathon was when he had a fun runner to talk to. "I hooked up with this guy—he was younger than I was, maybe 10 years younger—and he had a great personality. He was a whiskey salesman from Kentucky, and he had all these stories," recalls George. "We were running along, and I realized I'm running a lot faster than I probably ever have, but I stayed with him because there wasn't anybody else around."
A new personal record
When they got about a mile from the finish, George told the man that he couldn't run any faster and to go ahead, and he did. After George finished, he says, "I was sitting on a rock there in Niagara Falls in Ontario, Canada, and my wife came. The first thing she said to me was, 'You look like you're half-dead!' I said, 'I feel that way!' The best marathon I ran before was 3 hours and 20 minutes and that one, I ran in 3 hours and 8 minutes. I've never come close to that since, but I always remember that one."
The most fun marathon he says he's run was with his daughter, Susie. Her daughter made two signs—one for each of them to wear in the marathon. Susie's sign read, "Give my dad a big hand; he's in his 80s," while George's sign read, "Give my daughter a big hand for putting up with me over all these years." They wore them on their backs, and George says they were passed by about 8,000 runners.
"Ninety-five percent of them had something to say, and we'd carry on these conversations," says George. "It was a riot. We also got interviewed by a radio station, and it was a blast! I'll always remember that as one of the fun things in life."
Despite the fact that George no longer runs marathons, he's still running. In fact, he goes out running almost every morning.
Never stop moving
One of George's neighbors at Fox Run figured out how to set up a 400-meter run on a sidewalk with her phone, and unless it's raining, freezing, or too hot, George runs 400 meters. In the evening, he and a friend walk another mile.
"It just makes so much difference, you know. I don't have a lot of arthritis. I just don't have it, and I sleep well at night. I'm just happy that I'm still running," says George. He'll be 90 years old during the 2022 National Senior Games, and George is planning to participate in them again. We have no doubt that he'll do great.
To learn more about the active lifestyle Fox Run residents enjoy, request more information today.
Back