Fox Run Celebrates Another Successful Gala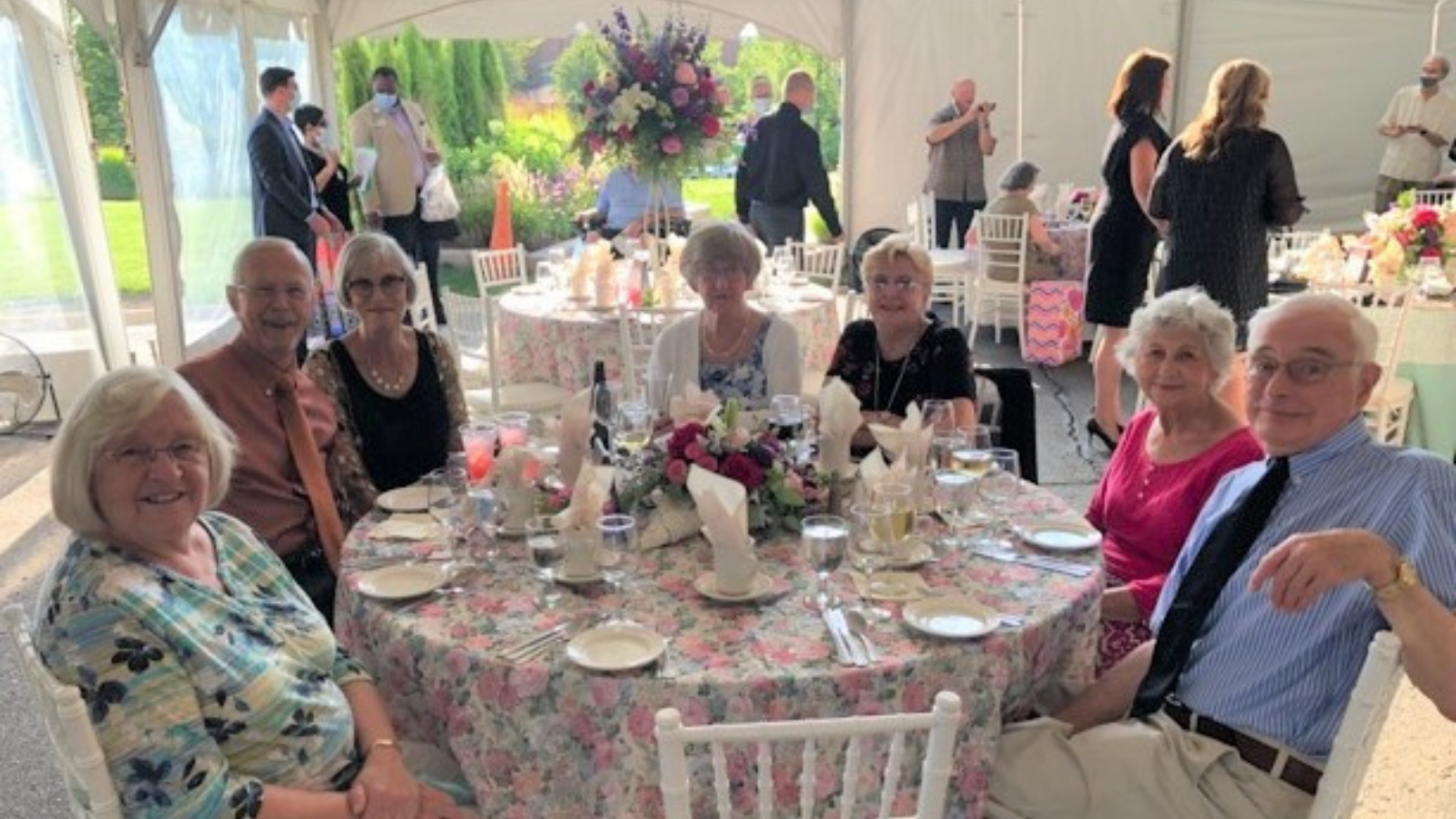 Fox Run, an Erickson Senior Living community in Novi, Mich., recently hosted its first-ever outdoor gala. Each year, proceeds from the event go to support Fox Run's Resident Care Fund, which provides community members and their families with peace of mind in a home for life at Fox Run.
This year's Garden Party theme proved to make the event the "Party of the Year", with residents celebrating and dancing the night away. The lively crowd was entertained by Fox Run favorite, The Terry Stevenson Band, performing top hits throughout the night.
"It was a beautiful evening celebrating with friends, family and staff," said Executive Director Ashley Bulat. "Our mission at Fox Run is to ensure that residents have a home for life, even in the event that they experience unforeseen financial circumstances. These events are at the heart of our mission and a fabulous celebration of the spirit of our community."
Approximately 300 members of the Fox Run community came together to celebrate under the tent on a warm Michigan summer night, enjoying cocktails and a chef-prepared dinner before hitting the dance floor.
"The spirit and commitment of our residents to support the Resident Care Fund is quite extraordinary. This year that commitment and participation again came shining through!" said Peggy Mather, Philanthropy Manager. "A sincere thanks to all of the residents and staff who helped support this year's gala and made the evening a night to remember."
If you are interested in enjoying maintenance-free retirement living as part of a caring community like Fox Run, request more information today.
Back