Creating Lasting Relationships at Fox Run
Michele Wojciechowski
January 19, 2023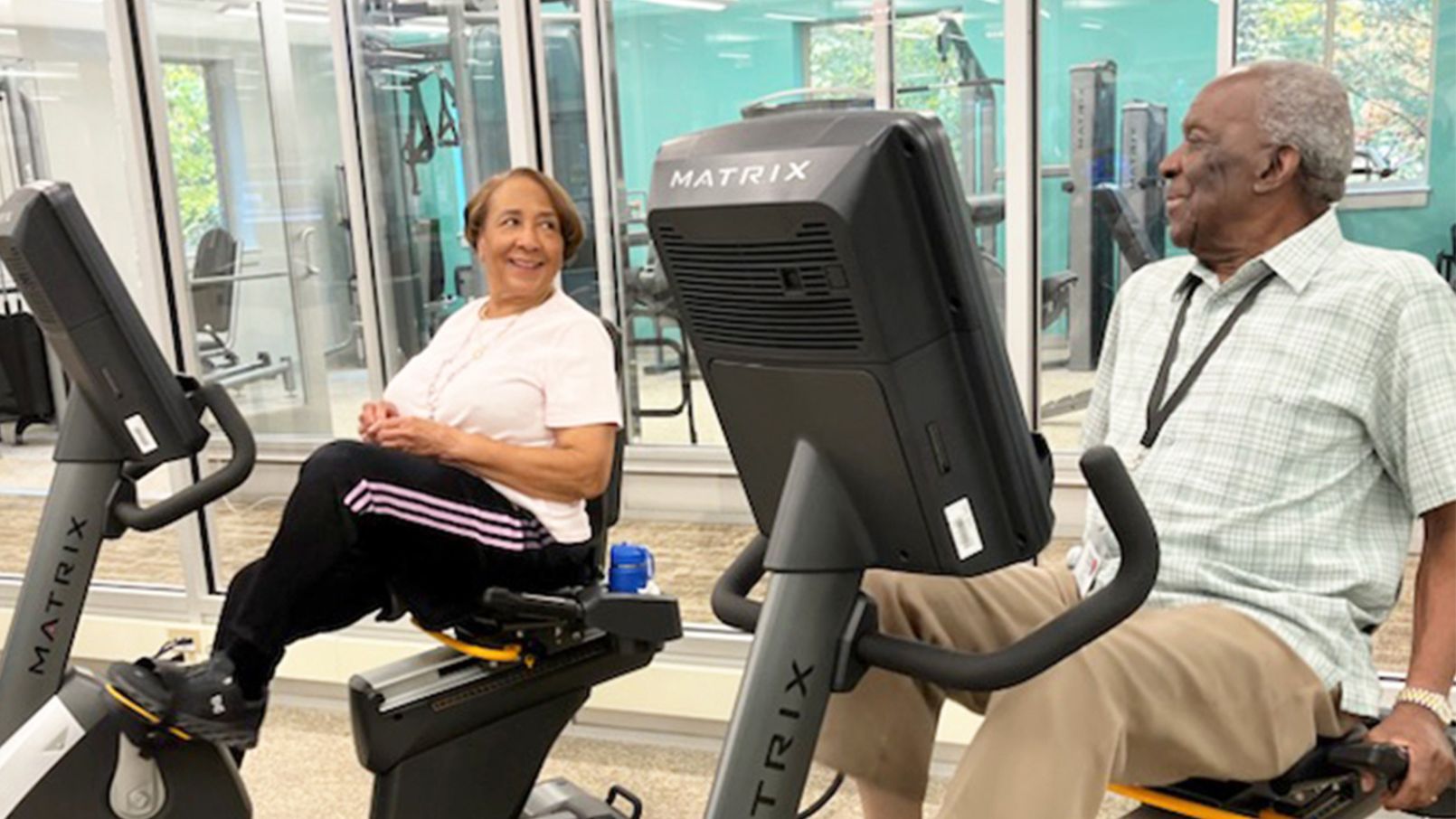 When RoAnne Damoff moved to Fox Run, the Erickson Senior Living community in Novi, Mich., four years ago, she knew she wanted to meet new people right away.
She began asking other single women if they wanted to join her for dinner. And while her dinner parties started off rather small, that wasn't the case for very long.
"We got a table for six, and then a table for eight, and then the restaurant didn't have tables big enough," says RoAnne, with a laugh. "So, we began using the private dining rooms, which hold around 16 people." Eventually, even those rooms weren't big enough.
Today, RoAnne's dinner group, called The Darling Damsels, has grown so much that they meet monthly in two groups of 14.
"I know I can turn to any one of them if I need support," says RoAnne, who thrives off of the strong relationships she's built with her neighbors.
Whether it's fostering close friendships, reuniting with past acquaintances, or simply being part of a close-knit community, the opportunities for meaningful connection at Fox Run are endless, offering a healthy alternative to the isolation that many seniors may experience when living alone.
A common thread
"Having enjoyable social connections is an important, yet often overlooked, aspect of personal health and well-being," says Dr. Matt Narrett, chief medical officer at Erickson Senior Living. "From a robust calendar of events and dozens of clubs to sharing a meal together with friends, our communities are designed to maximize social engagement opportunities."
Such was the case for RoAnne and The Darling Damsels.
"We're a diversified bunch," says RoAnne, pointing to various ages, ethnicities, and faiths of the group's members. "But we all have one thing in common - that we live alone."
RoAnne notes that the women have become good friends. "I like the fact that they feel close to one another. Some of them got so close that they go to campus events or join in other activities together," she says.
Friendships new and old
Tillman and Margie Dozier have also fostered quality social connections since moving into a two-bedroom, two-bath apartment home at Fox Run.
When members of the Orchard United Methodist Church found out that that the couple was moving in, they sent welcome emails and offered dinner invitations. Valuing their faith, the Doziers were pleased to find a group that would not only support them through their move, but in the future as well.
"That made moving in very nice," says Tillman, who often sings at the Wednesday evening interdenominational services. "Anytime I'm asked to sing God's word, the answer is yes!"
And when word spread that Tillman has an amazing singing voice, he was asked left and right to get involved in different events across campus. At the annual concert held by the Bell Ringer's Club, he sang one of his favorites: "Nobody Knows the Trouble I've Seen."
He always sings a cappella, so it's not surprising that he joined the Fox Run A Cappella group as well as the Men's Chorus.
Tillman was also happy to discover that two fellow high school classmates had moved to the vibrant, social community. And, if that's not enough, he's also run into three former coworkers from the Ford Motor Company, where Tillman worked for 31 years in human resources. Two of Margie's former coworkers, who also live at Fox Run, have contacted her too.
"She feels very much at home here," says Tillman. "We both do. Having all these friends - former and new - has been fantastic. It's a sense of fulfillment like you can't believe. It's so wonderful."
Building bonds
"The relationships born from the multitude of clubs and activities on campus are often the most crucial component to residents' quality of life," adds Smith.
RoAnne, Tillman, and Margie are excited for new opportunities to arise, as they hope to expand their social circles even more. 
"The activities and amenities are marvelous, and the friendships are just as amazing," says RoAnne. "I think that bonding is so important. Plus, we just have crazy fun!"
Invest in your future self at Fox Run. From top-notch amenities to affordable, maintenance-free apartment homes, you are sure to live your retirement to the fullest. Request more information today!
Back