Retire Your Worries at Eagle's Trace
By Jill Dutton
August 30, 2023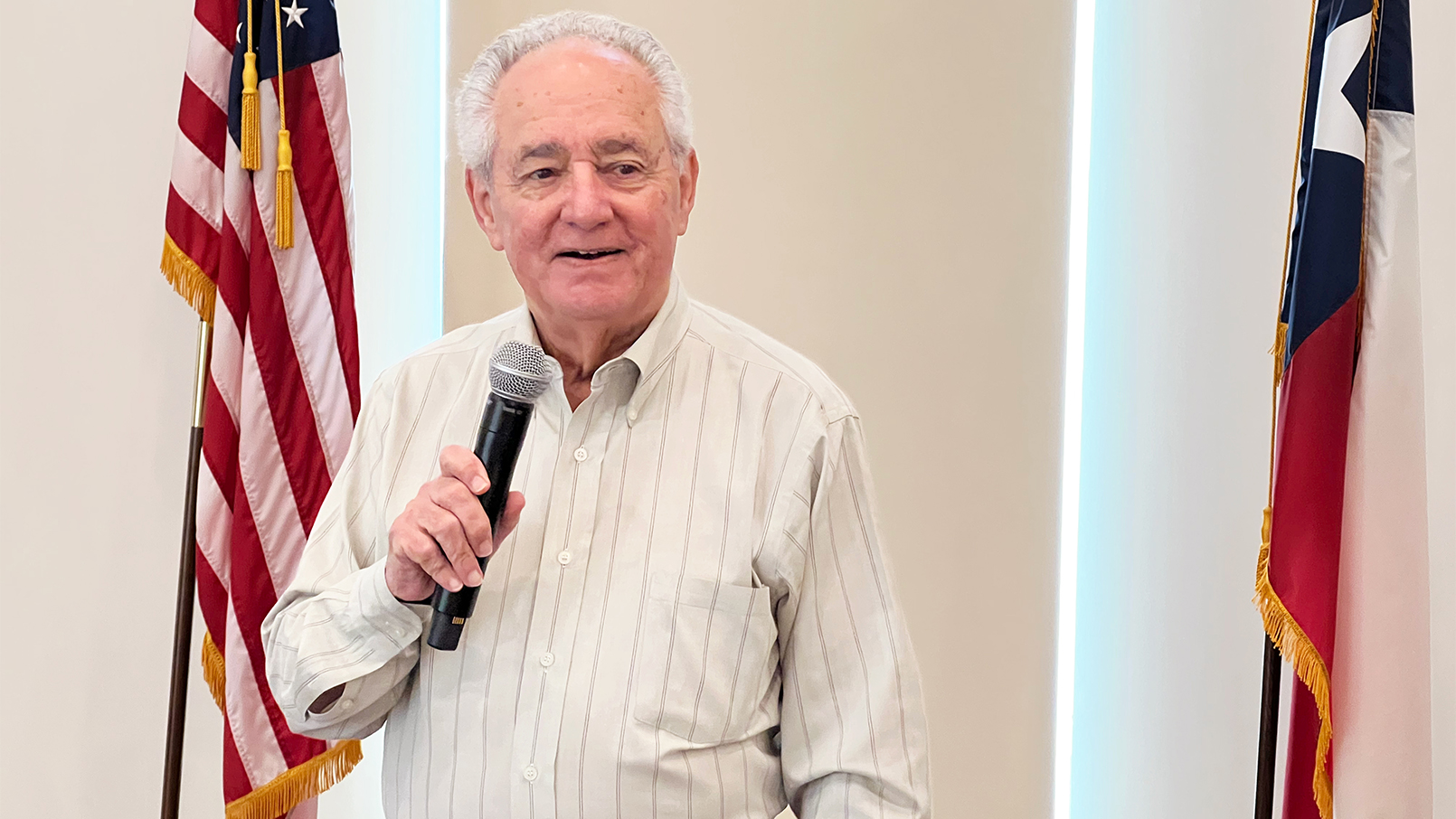 Since 2018, Henry Gabb, chair of the Resident Advisory Council at Eagle's Trace, an Erickson Senior Living community in West Houston, Tex., has shared his research on the value that he and his neighbors enjoy at the community.
With decades of experience in retail and wholesale business, plus a passion for budgeting and planning, Henry is well suited for the task.
"The comprehensive budgeting process at Eagle's Trace ensures that expenses are minimized," explains Henry, who appreciates paying just one predictable, affordable cost to enjoy a maintenance-free apartment home, state-of-the-art amenities, high quality restaurants, and more.
Crunching the numbers
Erickson Senior Living and its growing national network of communities are known for financial strength and stability, evidenced by the economies of scale that help keep costs down.
To prepare for town hall meetings, Henry compares the numbers at Eagle's Trace to those of other continuing care retirement communities. Then, he plots a chart showing various factors that contribute to value, such as the price-per-square-foot of apartment homes. "And, each year, the numbers continue to look better at Eagle's Trace than other communities," Henry says.
One significant factor is the monthly service package, which includes all utilities, except phone and internet; a chosen meal plan at the on-site restaurants; maintenance, including repair and replacement of appliances; access to the fitness and aquatic center; regularly scheduled transportation; 24-hour security and emergency response; and much more.
Maintenance-free living
Not only does the monthly service package help residents manage their budgets with ease, it also creates a maintenance-free lifestyle that allows more time for activities and clubs.
"Everything is taken care of here," says Henry. "Filters are changed on a regular schedule and lightbulbs are replaced promptly. Recently, our ice maker crashed and could not be repaired, but we didn't have to find a repairman or shop for a new refrigerator. Our new one was delivered at no cost! Having the grass cutting and landscaping done by someone else is great too."
Sales Director Pamela Burgeson notes that, for many residents, the package has simplified their lives.
"Say goodbye to juggling bills," says Burgeson. "One predictable cost covers it all. You don't have to worry about opening up that high electric bill in July!"
'Peace of mind'
At the heart of the community's financial structure is the 90% refundable entrance deposit*, which guarantees that, if or when you leave, your investment will be returned to you or your beneficiaries.
And the Home for Life promise - made possible through the Resident Care Fund, which provides financial assistance to residents who, through no fault of their own, outlive their resources - reassures residents that they will be taken care of.
"Both have increased my peace of mind," says Henry.
"Your family's not going to have to worry about you financially, or have concerns for your safety and security," adds Burgeson. "There's no price tag on that kind of value, knowing that you'll have a home for life."
Continuing care at Eagle's Trace - following a fee-for-service model that allows residents to pay for only the services they currently want or need, opposed to a life care model that requires payment for services that residents may never need - adds another level of security.  
"Many residents were in their previous homes for 20 or 30 years. That made sense when they were raising a family, but now they're in a different season of their lives," Burgeson explains. "Through our high-quality continuing care, residents' health care needs are met at every stage."
High value
Since moving to Eagle's Trace, Henry has made the most of his investment by utilizing the community's amenities, which are continuing to evolve and grow.
With a current $4 billion expansion plan and $450 million investment to update and enhance existing communities, Erickson Senior Living strives to increase value for all residents.
Two brand-new residence buildings at Eagle's Trace - Mockingbird Plaza and Cardinal Run - have added new apartment homes as well as two new restaurants, a lakefront lounge, and beautiful lakefront views.
"Now, residents have eight restaurants to choose from - all different venues and styles," notes Burgeson. "The clubhouses bring additional classrooms and spaces for residents to enjoy, in addition to the 135-plus groups and clubs that are already here. You can't beat the value that Eagle's Trace offers!"
Invest in your future self at Eagle's Trace. From top-notch amenities to affordable, maintenance-free apartment homes, you are sure to live your retirement to the fullest. Request more information today!
*As per the Residence and Care Agreement.
Back